TeamViewer Classroom: From Europe, for Europe
TeamViewer Classroom
Create a collaborative, inclusive, and distinctly modern educational experience in remote or hybrid learning environments.
Watch TeamViewer Classroom in Action
TeamViewer is a leader in digitalizing in-person experiences. Developed specifically for schools and universities, TeamViewer Classroom offers an intuitive interface developed to provide each part of an in-person class, seminar, or lecture experience through pragmatic and easy-to-use features. Press play to see it in action: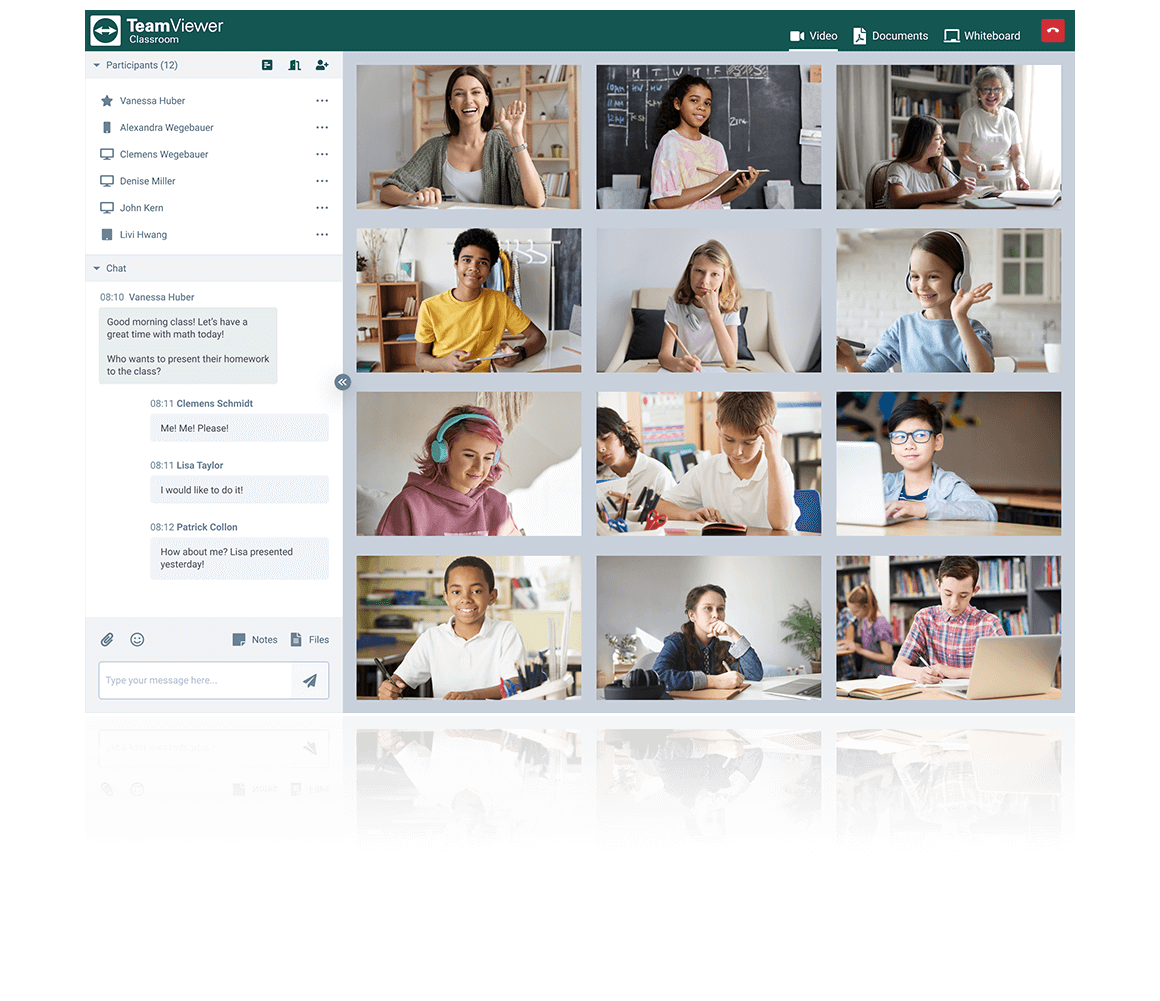 Video Conference (including Breakout Rooms)
The video interface is the basis of an online class or lecture. Participants can choose between gallery view and speaker view. Within a class session, Breakout Rooms are easy to create through custom or random assignment.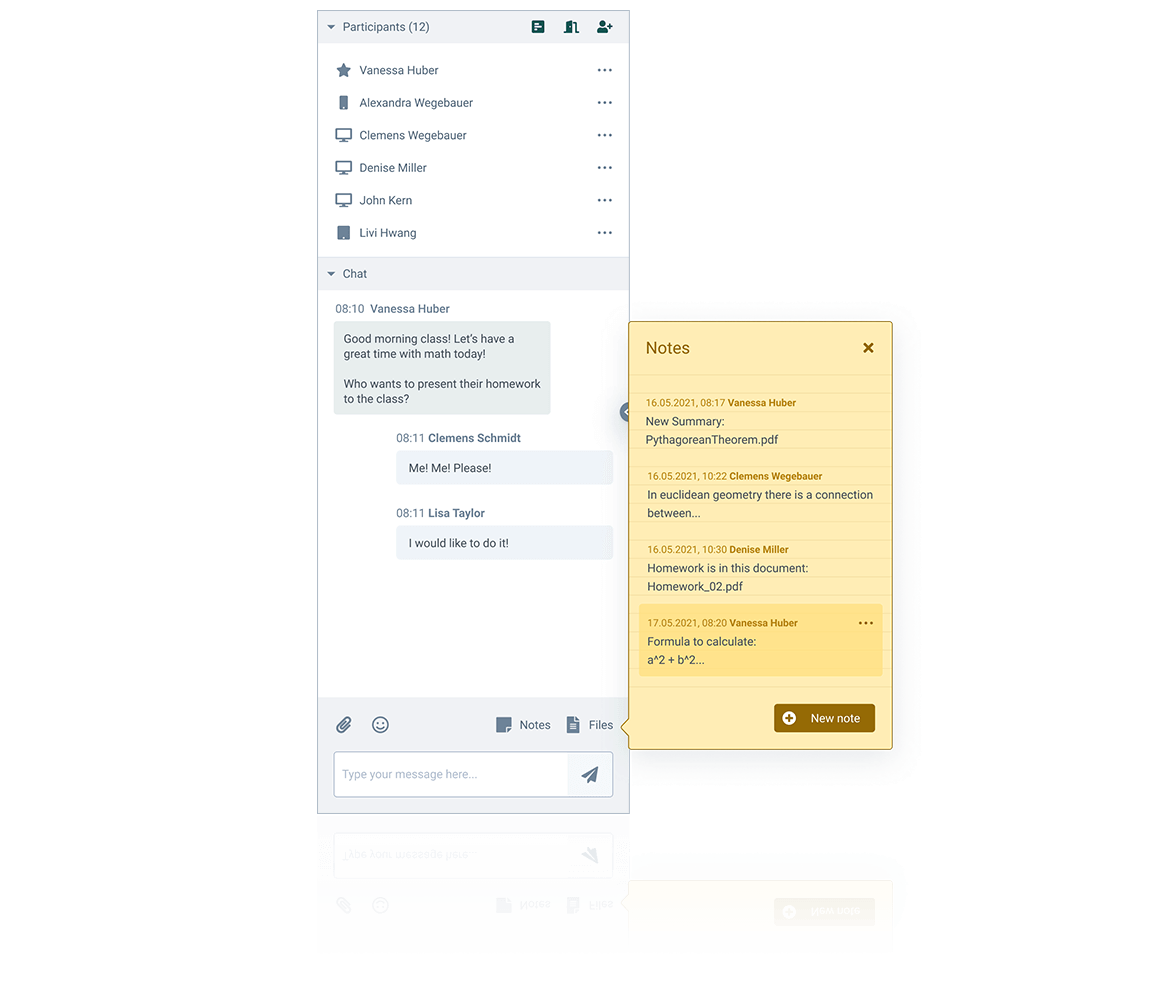 Chat & Shared Notes
Participants can communicate messages to the larger group in the group chat, or switch to a one-on-one Chat window to message an individual participant privately. By using the Shared Notes feature, shared or personal notes can be created, exported, or saved during an online class or lecture. Shared Notes are visible to the entire group.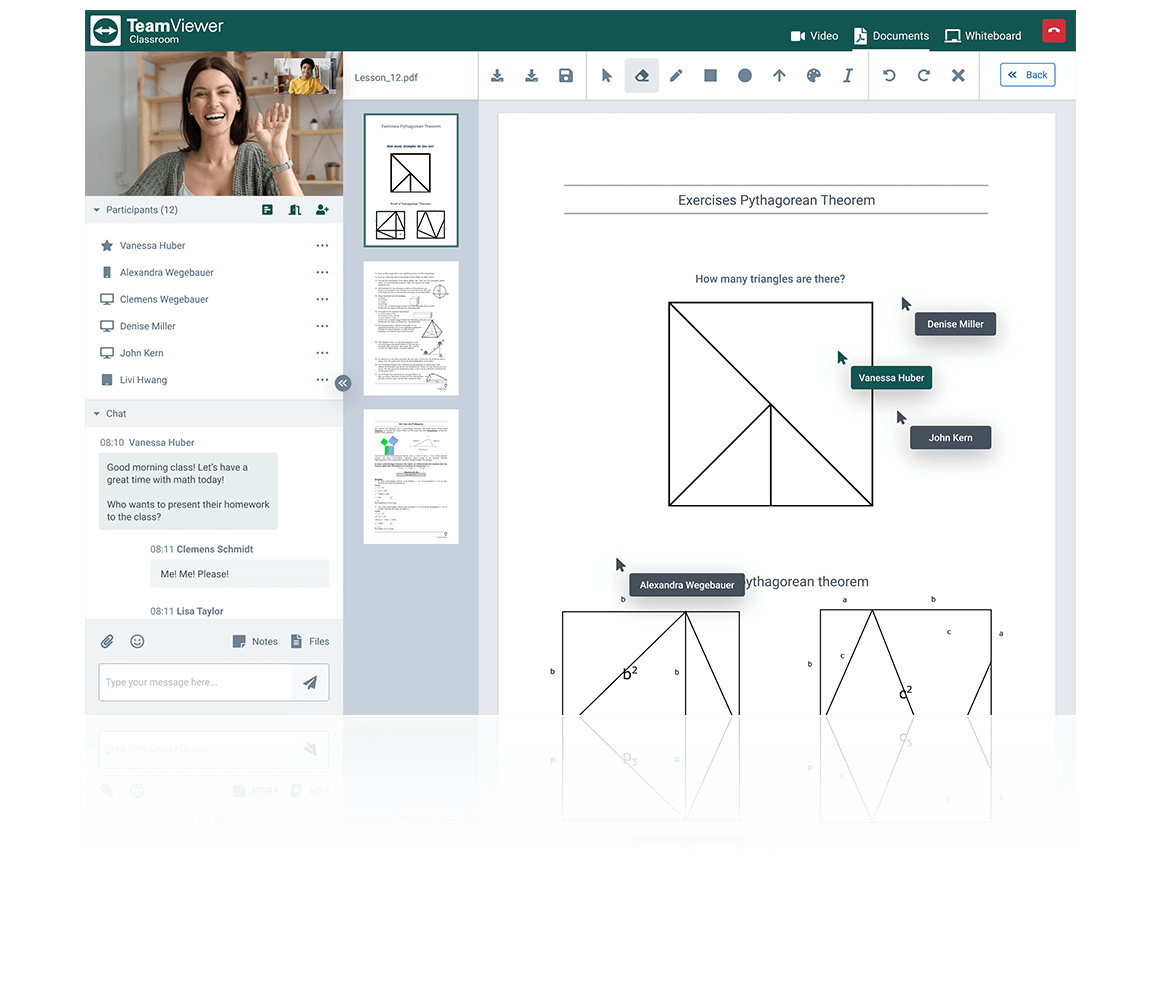 Interactive Document Collaboration (including Annotation)
Interactively share a PDF with the group during an online class or lecture. This document is visible for all participants in real time, and in one click, can be interacted with and annotated by the sharer and selected participants. Download the annotated file for later.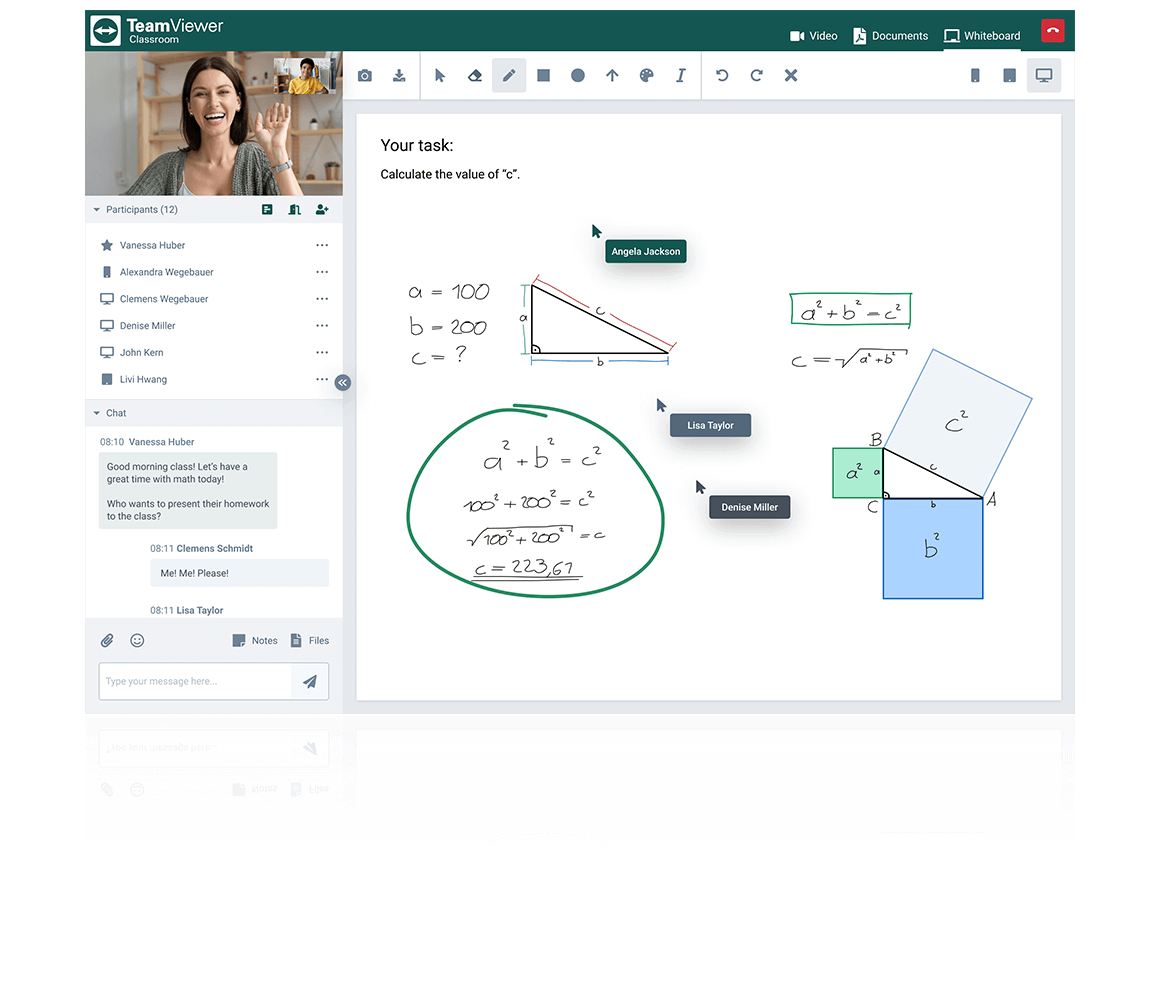 Whiteboard
Whiteboard helps students and instructors visualize information (e.g. equations and processes) as they would in a classroom. Students and instructors can simultaneously draw free hand on the same Whiteboard, as well as point, circle, highlight, and type out ideas. The entire group can download the board to review for later, and existing templates can also be uploaded to the Whiteboard and annotated.
Advanced drawing tools (e.g., pen color, width, shape)
Downloadable and collaborative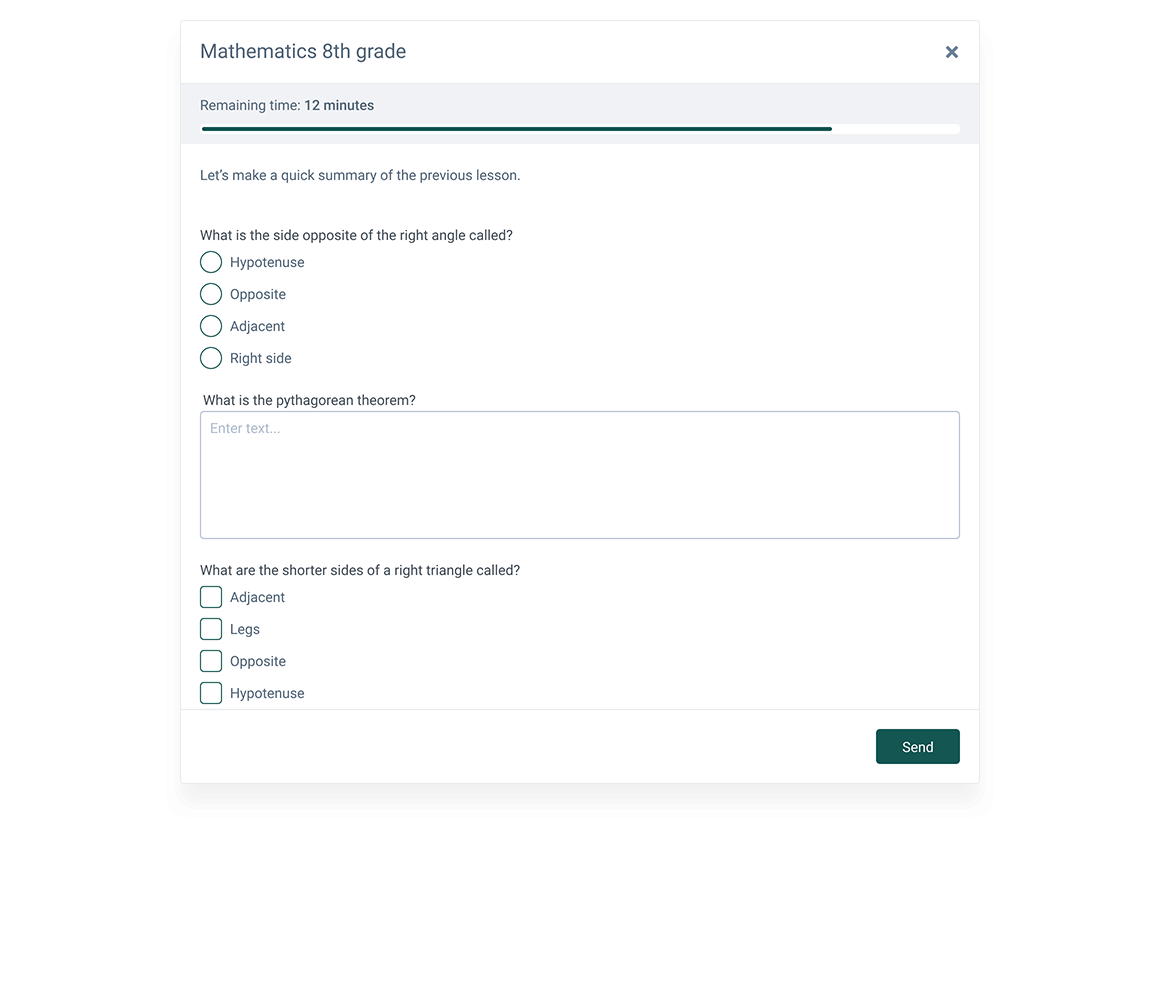 Surveys & Quizzes
Instructors can create surveys and quizzes, which students can fill out in real time during an online class or lecture. Choose between a variety of question formats, such as true/false, fill-in-the blank, free text and multiple choice.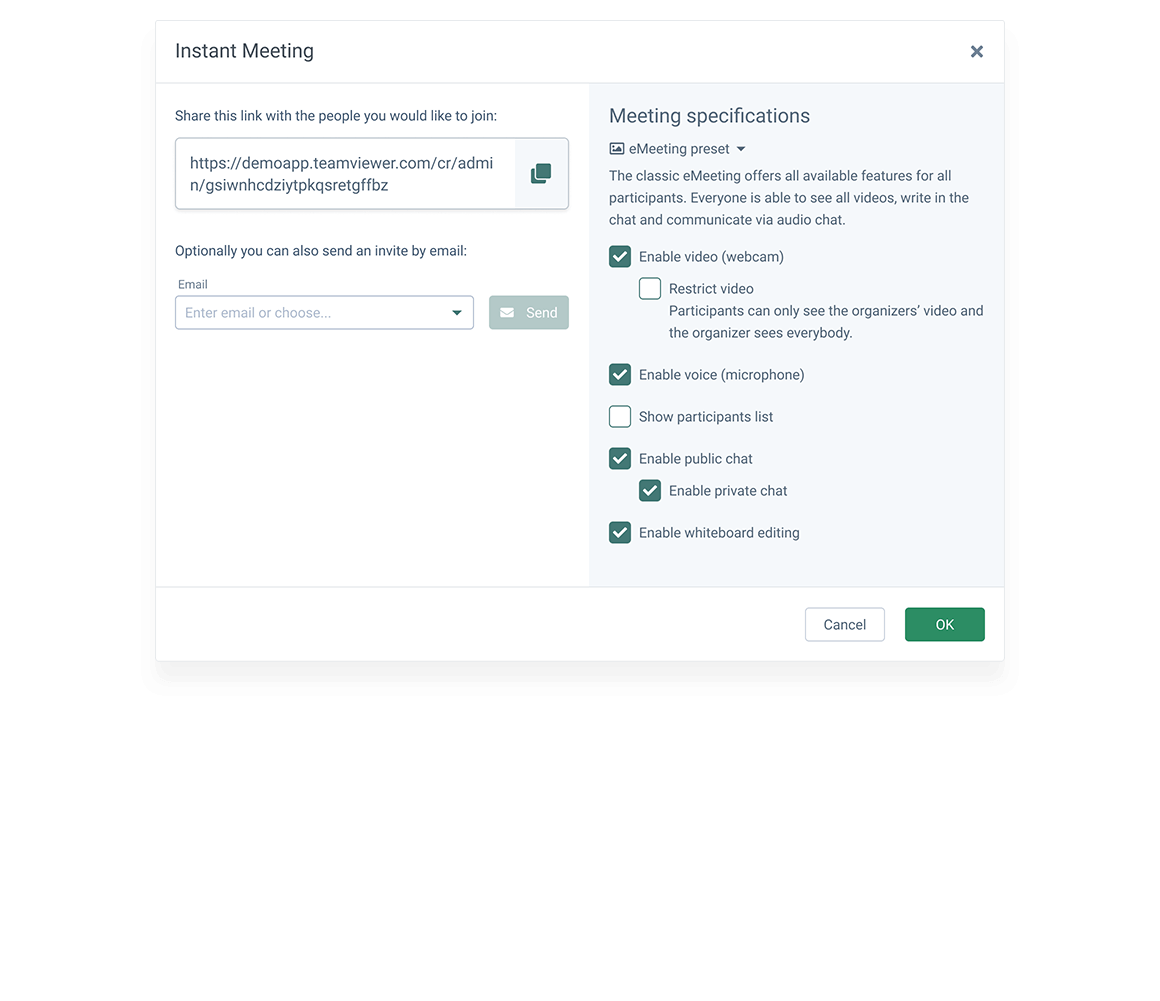 Configurable In-Conference Permissions
Within an online class or lecture, instructors can control how participants can interact with the class. They can define permissions for video, microphone access, screen sharing, and viewing participant lists.
Additionally, use control options for public or private chat, and choose to enable a waiting room, lock a conference, or protect a conference with a password.
TeamViewer Classroom
Share your contact details to request a non-obligatory, customized demo. We'll get in touch to help you get started.