ONE WORLD. ONE COMPANY. ONE SOLUTION.
THRIVING IN THE NEW NORMAL
In response to the global COVID-19 pandemic, one of the most unexpected (and remarkable) outcomes of trying to flatten the curve by working from home has been the positive impacts on the environment with dramatically reduced global emissions. With our united efforts, we can continue to protect our planet and employees without sacrificing productivity to make the world a better place for generations to come.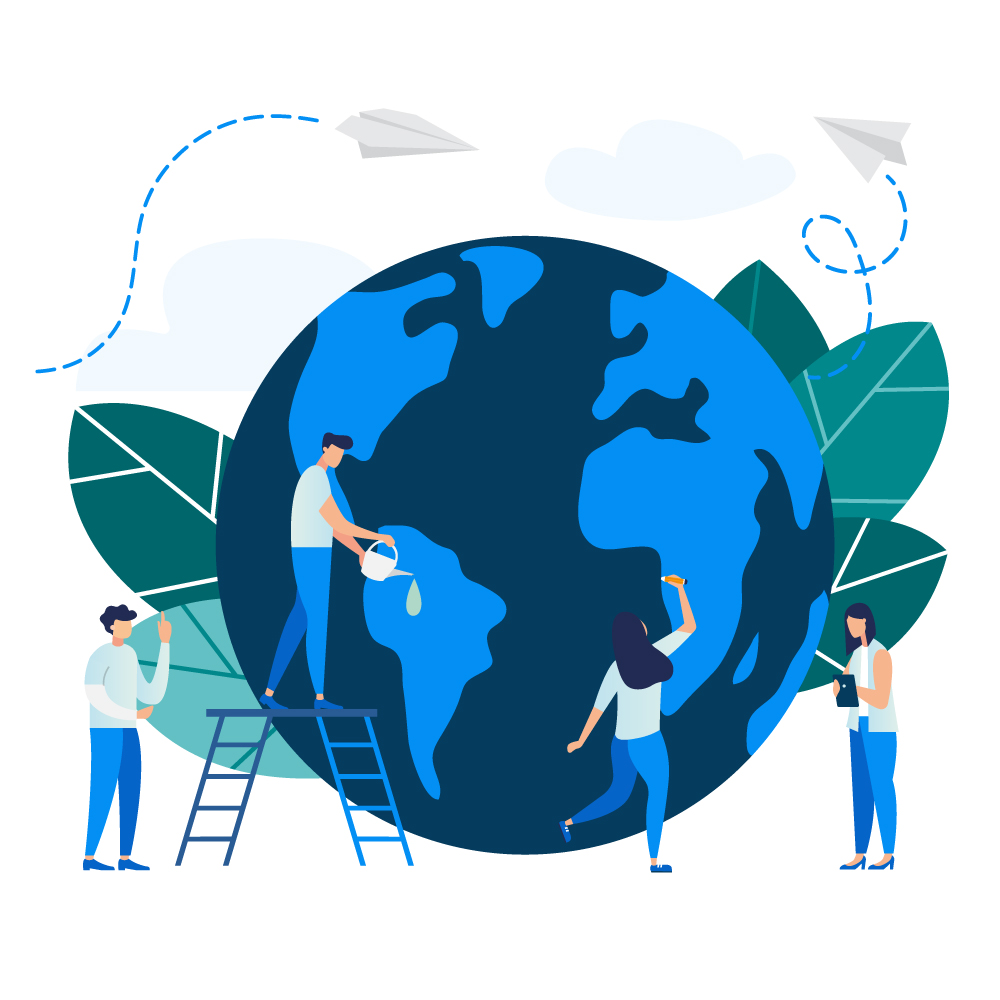 Thrive in remote workplace environments for a better world tomorrow
By allowing more employees to regularly work from home and increasing on-site office desk spacing for social distancing, you can reduce essential travel, while keeping your employees safe and significantly reducing your carbon footprint.
Commuting is the second-largest source of greenhouse emissions in the US. Every day not spent driving to offices contributes to the greater goal of reaching a carbon-neutral status while increasing valuable working time for your employees. With the right technology framework, your company can do this without sacrificing workforce productivity.
TeamViewer can help you get there by enabling your employees to work from home on a regular schedule, which is becoming part of the new normal.
We provide all tools and software necessary to enable maximum productivity for your remote workforce in ONE Solution by TeamViewer so you can:
Assign regular work-from-home schedules with rotating 'on-site work' shifts to increase office desk spacing
Minimize total employee commute times, reducing your company's carbon impact
Reduce travel and operational costs.
Stay prepared for anything ahead with a digital workforce
Forward-thinking companies are surviving and thriving during this unprecedented time because they've adapted quickly to a remote work model. They've taken control of what they can and established a new normal — a digital workforce ready for anything ahead.
Kick-start your workplace digitalization strategy with ONE Solution from TeamViewer:
Enable your employees to work from home as if they were working at their desks with the full power of their office computers, including their local storage and LAN speeds with TeamViewer Remote Access
Make team collaboration and online meetings a breeze with TeamViewer blizz video conferencing and collaboration platform
Allow your support teams to support your remote workforce effectively with our extremely secure TeamViewer Tensor Remote Support tools
Monitor, Patch, and Protect all the remote workers and their devices with TeamViewer Remote Monitoring and Management tools
Accelerate workplace digitalization with ONE Solution by TeamViewer.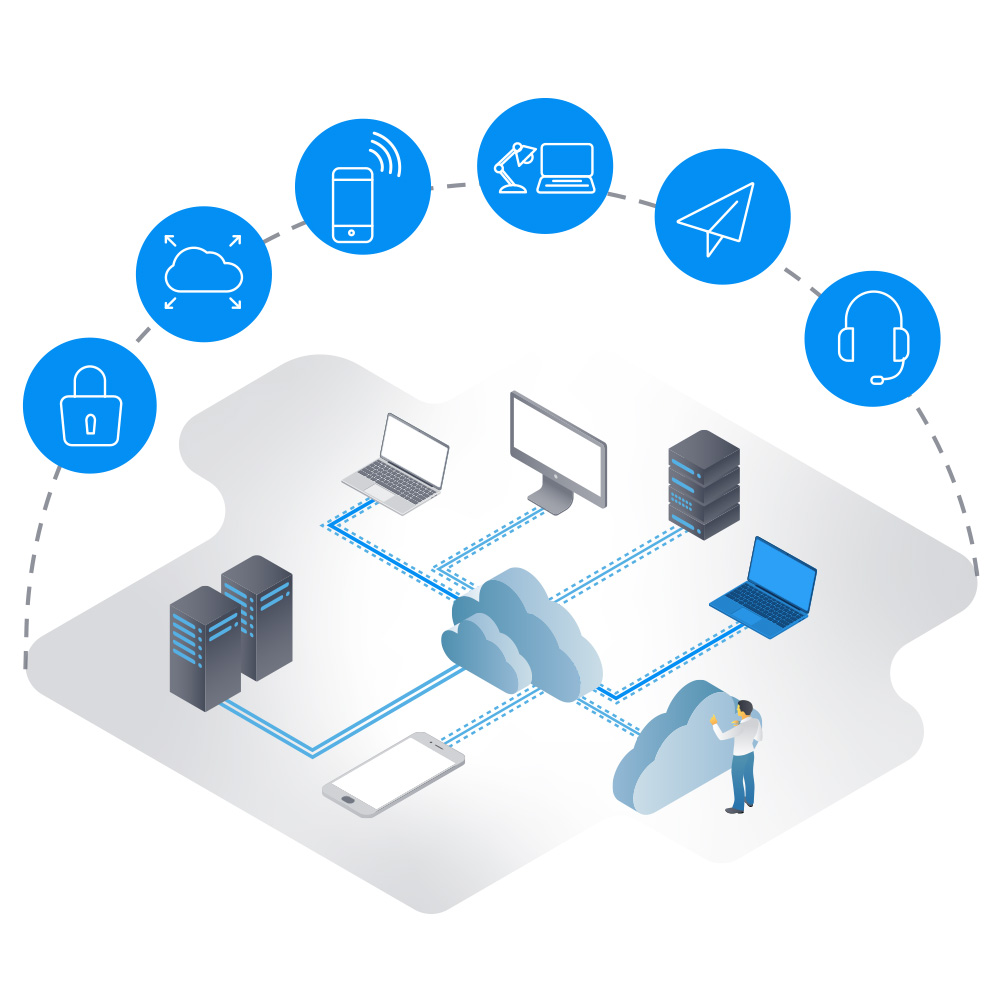 4 Essentials for a Successful Digital Workplace
Our Workplace Digitalization Packages
fully customizable and scalable
BUSINESS STARTER
package
---
$999.00 / month
billed in one annual payment
or call
+1 800 638 0253

(Toll free)

en
ENTERPRISE STARTER
package
---
Connect with us for a custom quote
Your security, built into TeamViewer
We're serious about your security and maintain the strictest standards to safeguard our customers.

Share your details to request a free consultation and we will connect with you within 1 business day.