Digital Customer Service
Support customers Online Like You Do In Person
Increase support efficiency and retention rates by creating exceptional online service experiences. Empower your team with Co-Browsing, Live Chat and Video and use Chatbots to support users along their journey.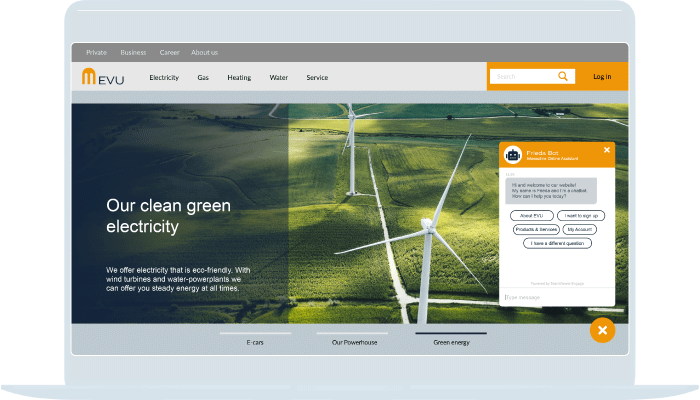 Chatbots
Proactive and automated customer service
Proactively engage customers to offer help. Automate routine questions and become available 24/7. Use Chatbots to further qualify customer questions and route conversations to right team member.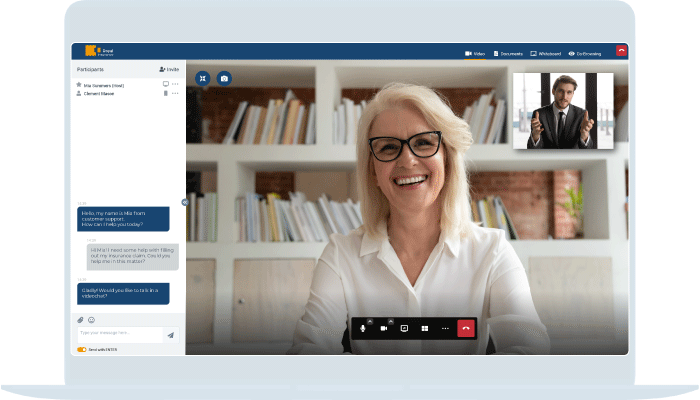 Live Chat
Provide fast support, seamless from bot to human
Seamlessly transition from an automated Chatbot experience to a human-to-human experience using Live Chat. Enable your team to answer questions faster with pre-defined templates and organize teams at scale.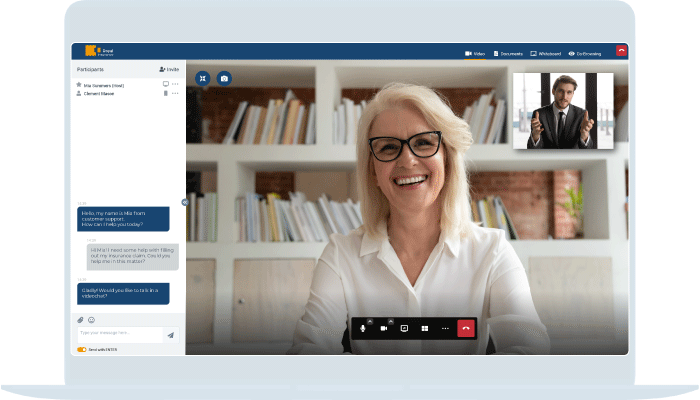 Video Chat
Switch from text to video in one click, get personal
Sometimes problems can be solved more easily when you can talk. Give your team the option to switch from text to voice in just one click on your website – and make conversations face-to-face to provide an even more personal experience.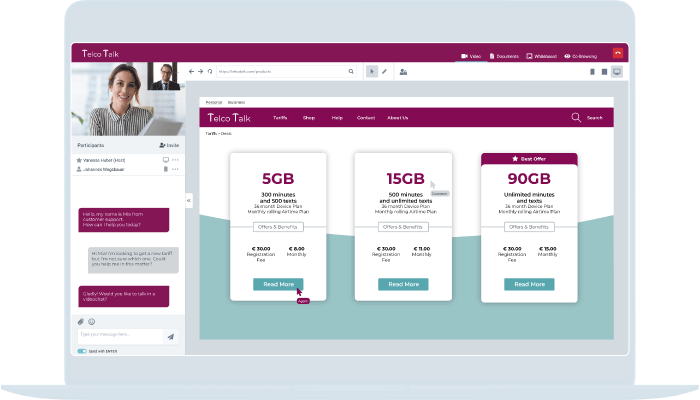 Co-Browsing
Benefit from visual context, without downloads
Let your team benefit from the power of visual context. Use Co-Browsing to see exactly what customers see on your website in just one click. For maximum customer privacy, keep customer data safe by masking all sensitive information visible and show agents only what they need to see.
Industry Use Cases
Learn how TeamViewer Engage can help your industry
Holistic, all-in-one solution
We developed TeamViewer Engage to cover your use cases from start to end. Centralize your customer service efforts in one central platform to serve your customers as best possible. Reduce the hassle for team members to switch between applications and enable them to focus on what's most important – your customers.
Co-Browsing for complex websites
With TeamViewer Engage comes a leading Co-Browsing technology that supports the most complex websites out-of-the-box while offering maximum security. No matter if single page applications or even more dynamic applications like car configurators – our Co-Browsing will have you covered.
Secure and compliant
All connections with Engage's services are SSL/TLS encrypted or in case of audio/video streams protected by DTLS/SRTP. With different hosting options (public cloud, private cloud and on-premise) and ISO 27001 certified cloud service providers all over the world, we give you the choice and make sure your data is safe.
Your Success Is Our Success
You're in good company to elevate your customer engagement.