TeamViewer Engage • Live Chat & Chatbot
Chat with Customers Anytime, Anywhere
Automate with Chatbots and escalate to Live Chat when questions get complex.
Solution Overview • TeamViewer Engage • Live Chat & Chatbot
Automate and escalate. Answer simple queries in a Chatbot and transition from a bot to a Live Chat when questions get complex. Or, offer Live Chat from the get-go and connect customers directly to a real person from the start.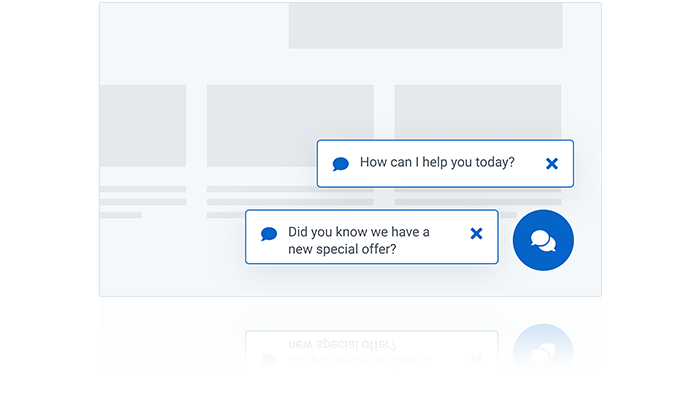 Pop-up message
Proactively engage prospects or customers
Trigger Chatbot and/or Live Chat based on specific behaviors to offer service or sales assistance and write the initial message for a Chatbot to set the tone.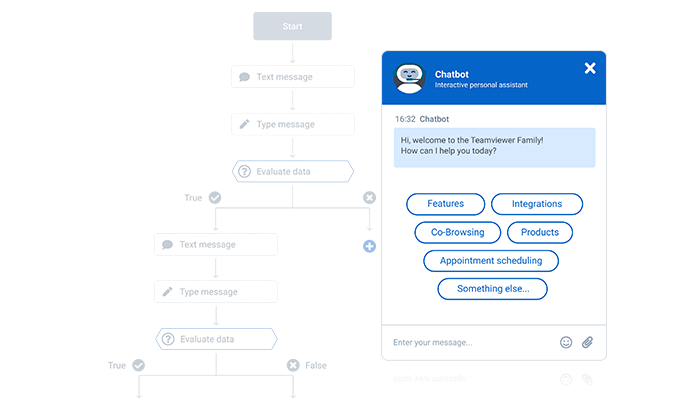 Chatbot
Automated customer service
Help prospects and customers around the clock by creating Chatbots with our intuitive, visual, and codeless builder. Manage your Chatbots and how they are triggered based on conditions you set.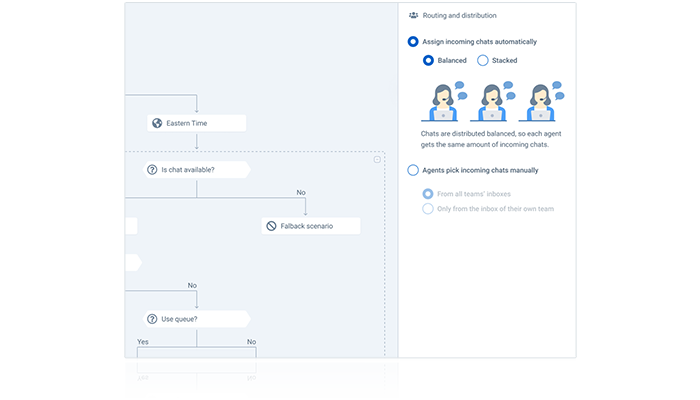 Routing & Queue
Create custom routing logic without any coding necessary
Route the incoming chats designated for agents based on time zone, country and/or language, or topic, so questions reach the team best equipped to help.
Set up fallback options to make sure every chat is handled.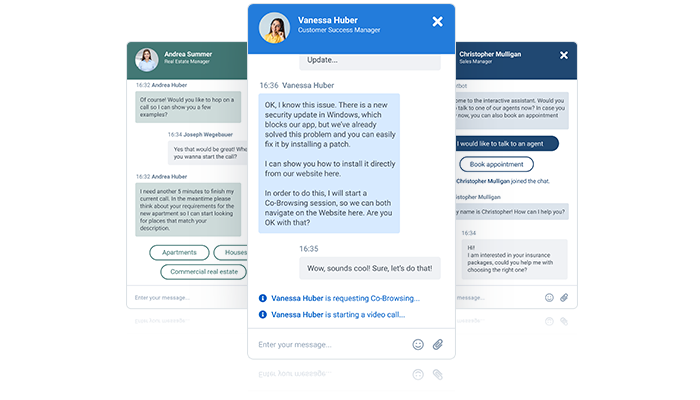 Live Chat
Connect customers to live agents
Agents can view customers' Chatbot chat history and enter a conversation with context. Customers never need to fully re-explain their challenges when switching between communication channels.
Feature: Proactive Live Chat
Agents can also use Live Chat for targeted outreach, enabling them to create and close more opportunities.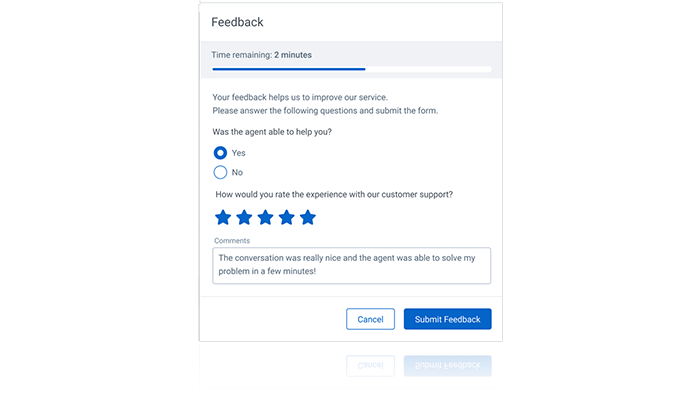 Post-Conversation Feedback
Learn and improve
Create and trigger a customizable feedback form after a Live Chat or Chatbot interaction has ended. Customers can rate or qualify their experience to help you make actionable improvements.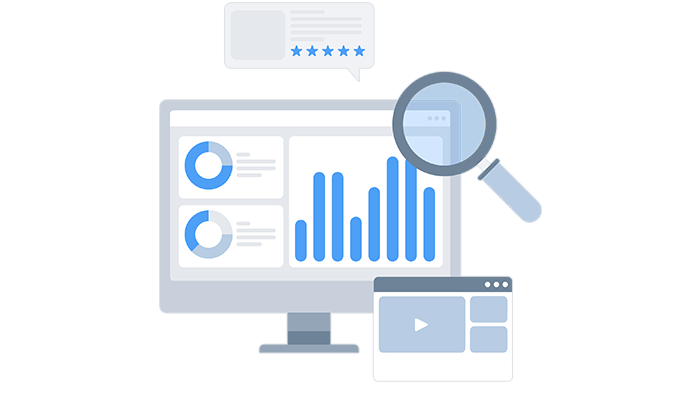 Archiving & Auditability
Store and archive files
Safely store closed Live Chat & Chatbot sessions for a specified amount of time to comply with rules and regulations, or if you want to analyze your service interactions to make improvements. Transcripts can be exported for archival in audit management systems.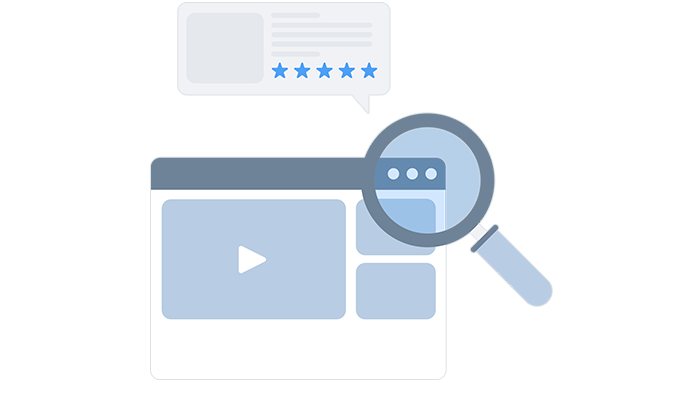 Analytics & Reporting
Measure your success
For Chatbots & Live Chat, get data for:
Number of conversations handled by a Chatbot (or Chatbot and human)
Average Handle Time (AHT) and First Response Time (FRT)
Chatbot journeys
and more
Trusted around the globe
Renowned companies already trust TeamViewer Engage to keep them connected to their customers.