Learn how to integrate alerts with https://ifttt.com/ using TeamViewer IoT Webhooks.
On the TeamViewer IoT dashboard, you can configure Webhook alerts to integrate your IoT solution with many third parties.
What you will need
Make sure that you have prepared the following points:
Integrate
Log in to the IFTTT web page https://ifttt.com/ with your IFTTT credentials.
To create a new applet click New Applet.

To add a trigger click +this.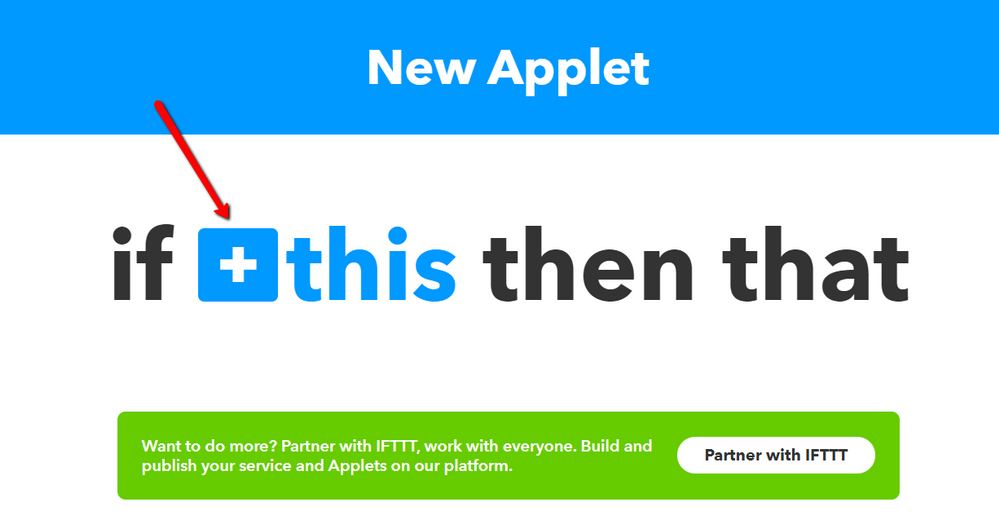 In the search field enter webhooks, then select Webhooks.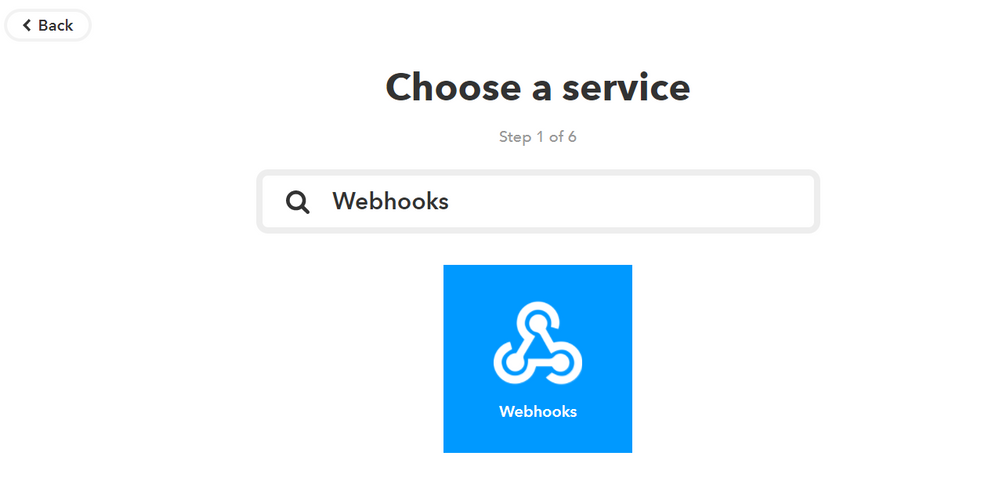 Type in an event name (e.g. alert). Then click Create trigger.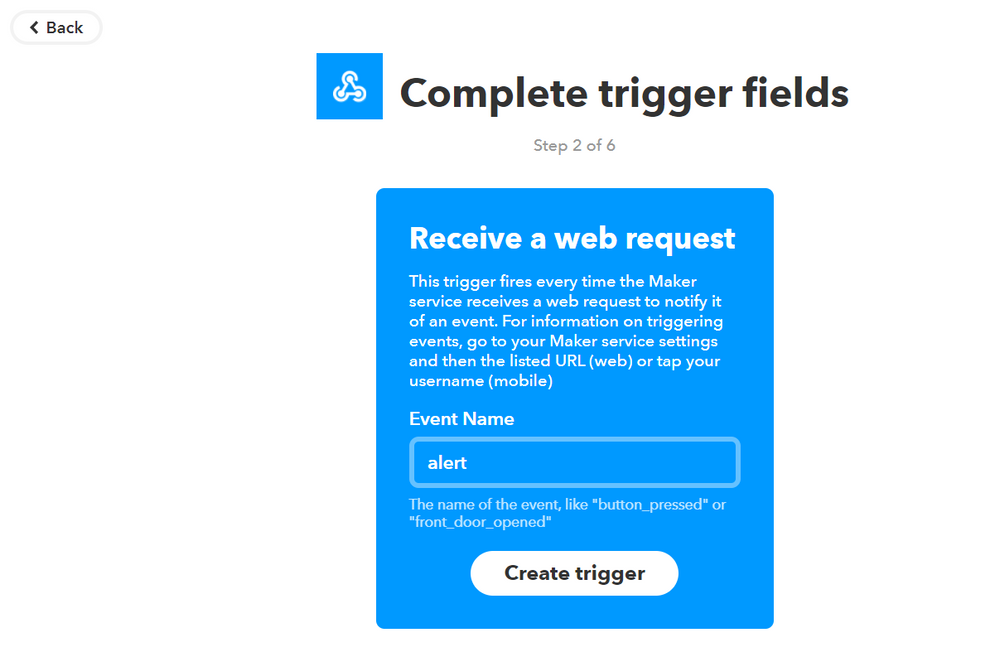 Select the service EMail and complete the template (action fields).
The template represents the email subject and body you will receive when the webhook was triggered.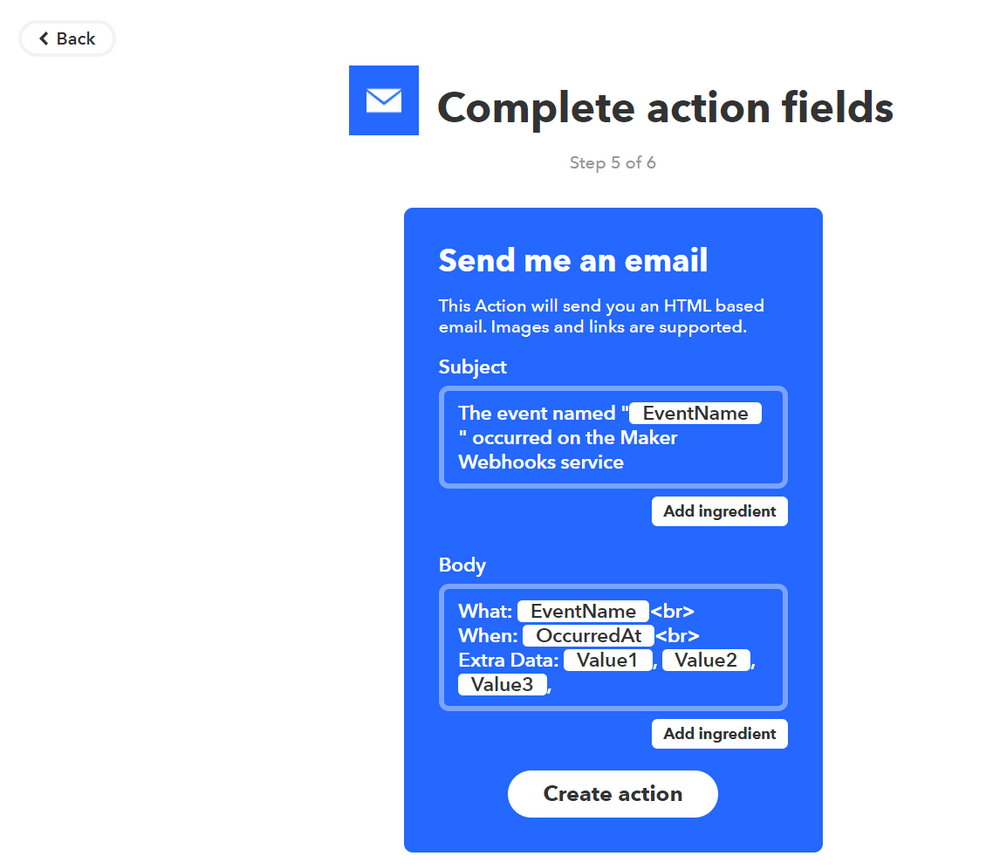 Click Create action.
Switch to MyApps > Services then click Webhooks.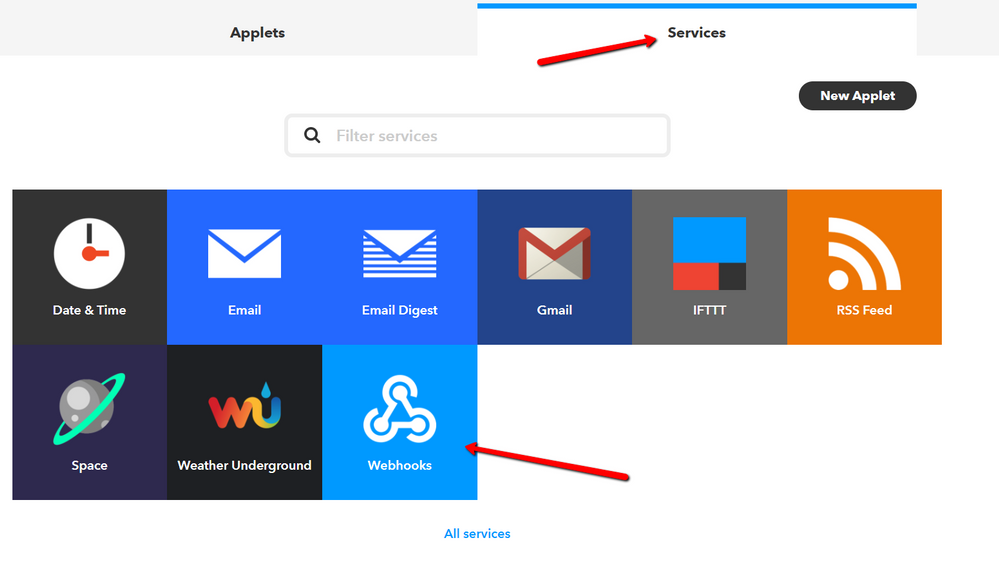 To see your account information click Settings.
For example: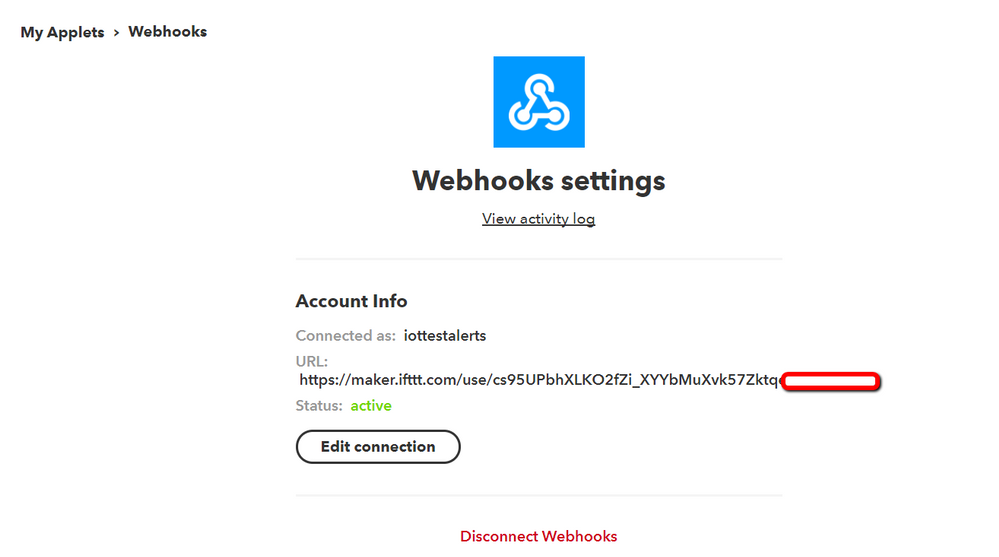 To see all details of the webhook navigate to the URL with your web browser.
Make note of the webhook URL (e.g. copy to clipboard).
For example: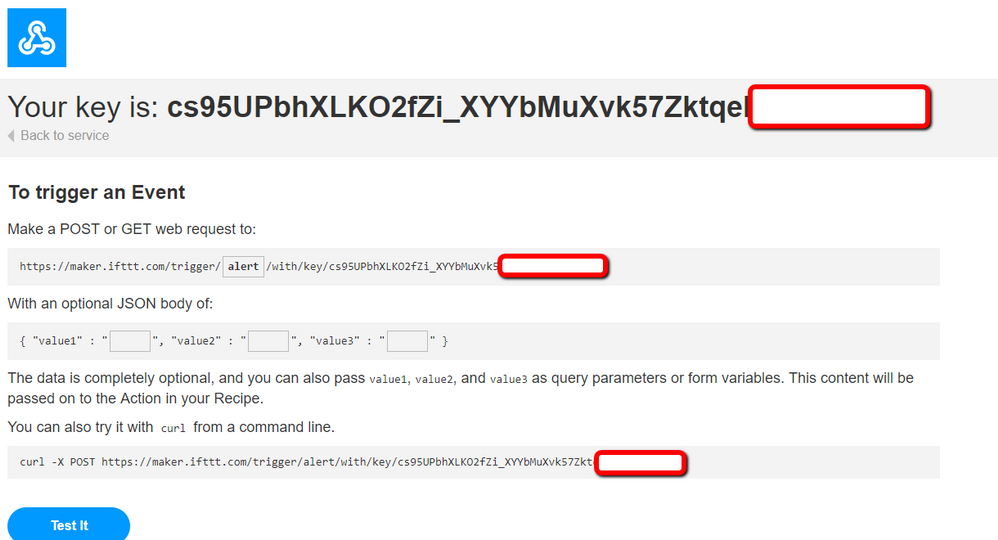 To log in to the IoT Management Console, open https://teamviewer-iot.com and use your TeamViewer account credentials.
Add a Channel use the follwing settings:

Select channel type Webhook.
Paste into endpoint the webhook URL from above.