Collected data is saved in the IoT cloud. Download the raw data from the IoT cloud to analyze it with third-party tools.
What you will need
Make sure that you have prepared the following points:
Export the Data as CSV File
To log in to the IoT Management Console, open https://teamviewer-iot.com and use your TeamViewer account credentials.
From the left menu select Dashboard.
On the left side choose the Widget which holds the data you want to export.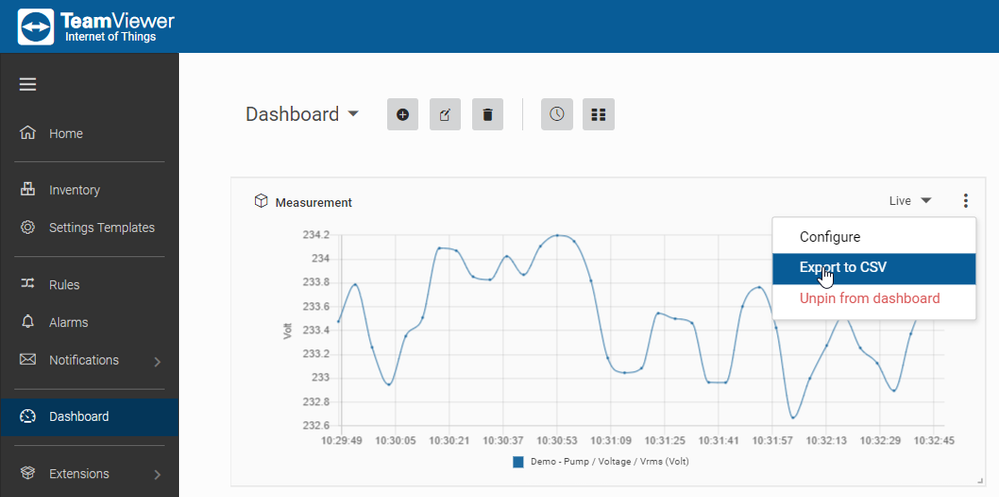 On the upper right of the Widget click the Widget Menu () > Export to CSV.
The Export CSV data file dialog is displayed.

Type in a filename
Select the metrics you want to export
Select the time range

Click Export.
A download link is generated and is sent to your TeamViewer EMail.
Use the download link to download the data from the IoT cloud.
CSV file uses comma ( , ) as a list separator. Make sure to have the same setting in your Operating System not to have a display issue in case the file will be imported into third-party analysis tools.