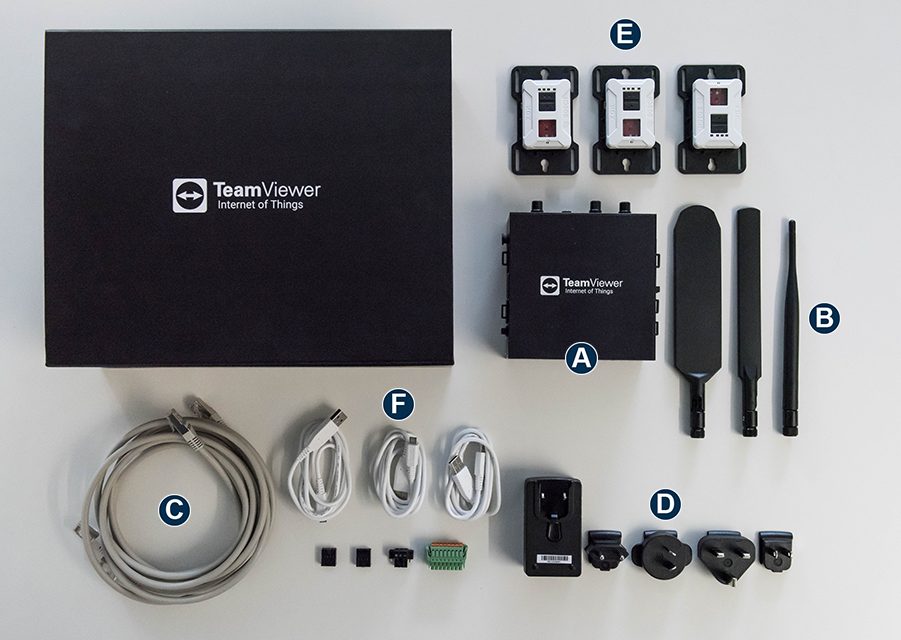 Set up the Dell 3001 edge gateway

and ensure it is connected to an internet router:
Mount the Wi-Fi antenna to the right side of the gateway .
Connect your router with one Ethernet cable .
Connect that Ethernet cable with the IN female connector of the included PoE power supply .
Connect the OUT connector of the PoE supply via the second Ethernet cable with the Dell 3001 edge gateway .
Plug the PoE supply into your wall socket.