Before you begin any of the procedures in this section heed the information in the section Safety.
What you will
Make sure that you have prepared the following points:
Your TeamViewer credentials. You received them per E-Mail upon ordering the Starter Kit.
The TeamViewer Client is installed.
Visit https://www.teamviewer.com/ to download the application.
A working local network with router.
Multiple USB power supplies – one for each sensor (5 V, 3 A).
The Starter Kit arrives in a "ready-to-use" state. No further installation of software is needed.
Set up the Starter Kit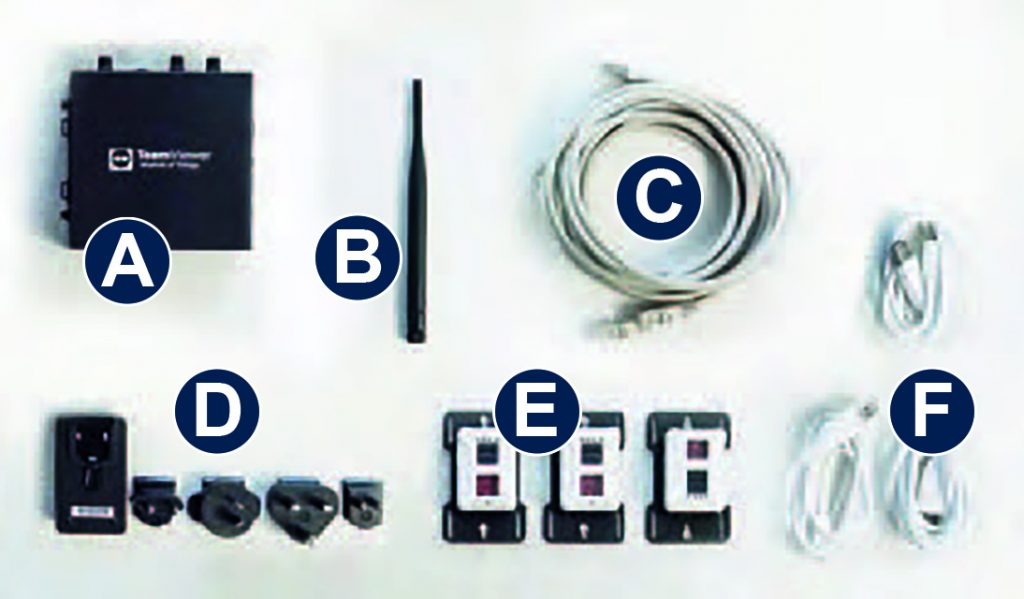 Set up the Dell 3001 edge gateway

and ensure it is connected to an internet router:
Mount the Wi-Fi antenna to the right side of the gateway .
Connect your router with one Ethernet cable .
Connect that Ethernet cable with the IN female connector of the included PoE power supply .
Connect the OUT connector of the PoE supply via the second Ethernet cable with the Dell 3001 edge gateway .
Plug the PoE supply into your wall socket.
Connect the Sensors to the Starter Kit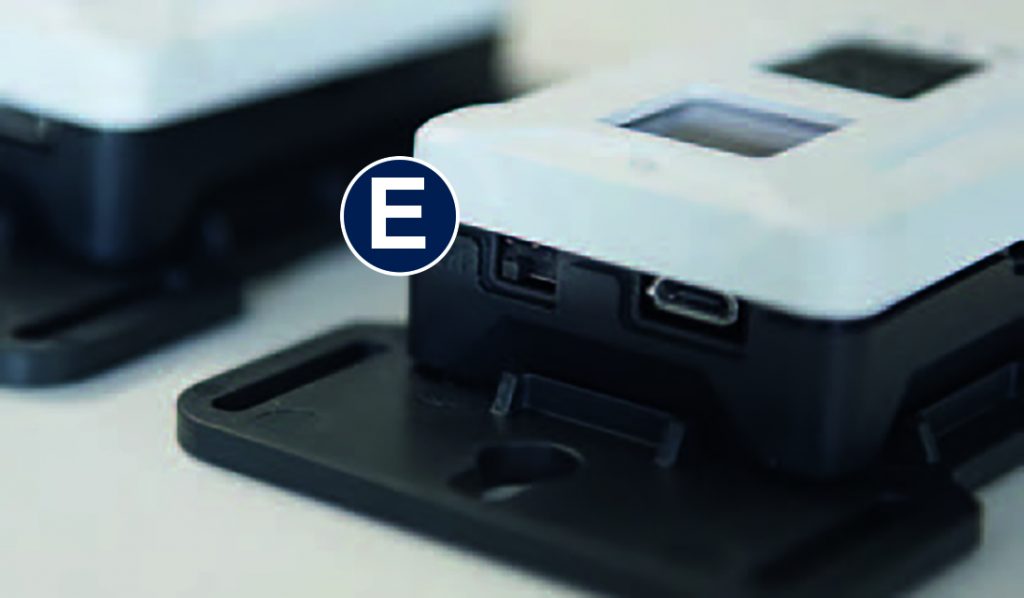 Choose a proper location for your Bosch XDK110 sensors .
Minimize disturbing effects on your measurements, e.g. avoid exposing your sensor to sun light when measuring temperature or brightness.
Connect each sensor with a USB cable and plug them into USB power supplies (not included).
Switch the sensors ON . Your Starter Kit is now active and pushes sensor data to the TeamViewer IoT Cloud.
The Starter Kit is now ready to use. Use the IoT Management Console to verify it is working correctly.