IOT AND INDUSTRY 4.0
Digitize Manufacturing and Production
TeamViewer IoT connects your manufacturing and production – securely, quickly and across locations. Start now with the data-driven optimization of your production processes.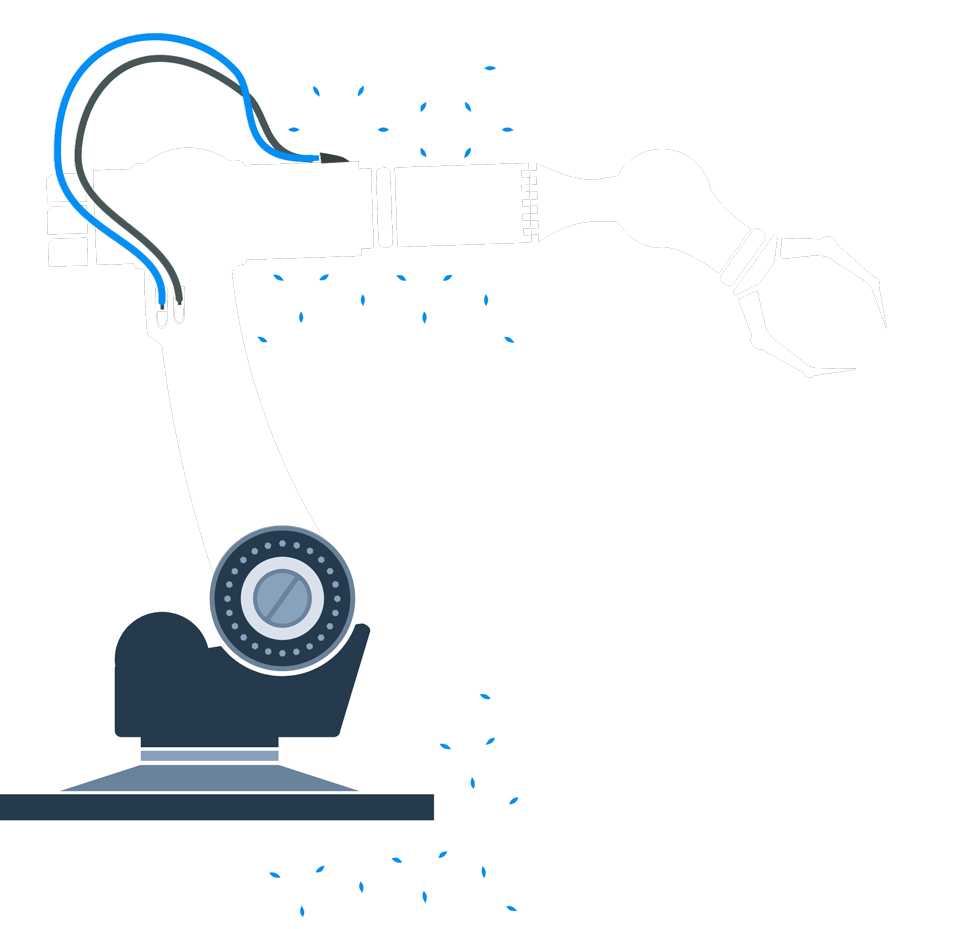 World Class
The Market Leader
Many IT departments already rely on TeamViewer's core applications. These provide an ideal basis for extending the functionalities in the direction of OT and shop floor.
Networking IT and OT
TeamViewer IoT brings the world of IT applications and cloud applications together with OT. This means that data can be actively used across system boundaries.
Integrated
Easy to Integrate
Using integrated APIs and intelligent assistants, you can quickly integrate measured values, process data and status information into existing third-party applications.
Consistent Visualization
Whether in the web client or on the mobile device: The display of the available data in the TeamViewer IoT dashboards is independent of the application and control programming of the IoT device.
Secure
Encrypted Connections
Secure communication between the application and the IoT device is encrypted end-to-end, yet without complicated VPN configuration.
Certified and GDPR-Compliant
Our data centres are ISO-27001 certified and store the necessary data in the TeamViewer cloud in compliance with GDPR.
Remote PLC Programming
Closed systems are of the past. Use our OPC-UA-based solution for remote access to programmable logic controllers (PLCs). Program, adjust parameters or find and fix errors remotely.
Predictive Maintenance Implemented in an Uncomplicated Way
Spot wear-induced maintenance can become a reality in weeks. Combining data analytics, machine learning and artificial intelligence with remote access and support will improve your OEE more than marginally.
Digital Twin is More Than an IoT Dashboard
To increase your process speed by 30%, there is no way around digital twins. Whether individual plants or entire production lines – you are able to control your widely distributed machines virtually and parameter-driven at any time and from anywhere. No matter whether your machine is one year or 20 years old.
Customer Success Story:
Würth
Market leader for assembly and fastening materials automates ordering.
Customer Success Story:
SYS TEC electronic
Electronics service provider uses TeamViewer IoT for predictive maintenance.