Your TeamViewer Free Download will start momentarily…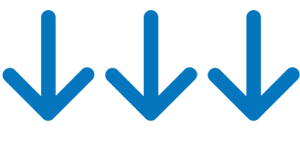 The Free Version of TeamViewer will be saved to your default download folder. Mac users may see a 'Save File' prompt.
If the download didn't start, click > direct download.
While you are downloading…
Do you work for a >1000 employee corp?
Experience the world standard in Enterprise Remote Connectivity and a new level of security integrated with your corporate logins with TeamViewer Tensor ™SaaS platform.
TeamViewer Tensor™  is our cloud-based enterprise connectivity platform enabling large-scale IT management framework deployments quickly and easily, scaling linearly to the needs of your enterprise, providing the industry's leading connectivity and real-time support tools in a convenient, ready-to-deploy SaaS environment.
Discover TeamViewer 14
TeamViewer™ 14- NOW AVAILABLE unveils unprecedented performance updates and a host of category defining features including Augmented Reality based real-life field support, one-click Remote Script execution and more…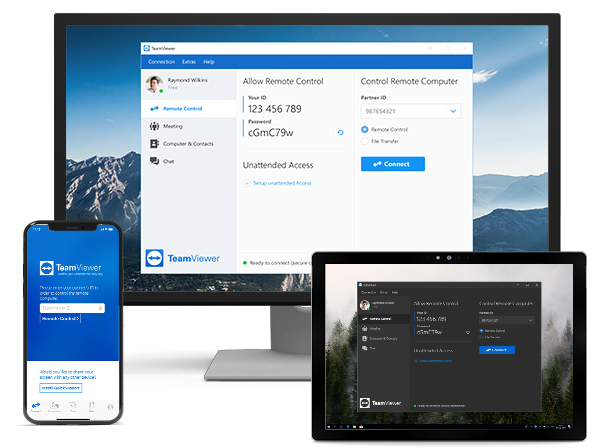 Be one of the early adopters of TeamViewer 14 and provide a new level of service to your customers and employees.
New to TeamViewer?
Check out these quick start steps to get the most out of the world's only all-in-one remote connectivity platform.
Provide or Receive Remote Support Instantly
To provide support: Install TeamViewer full version on your computer, then enter the client's TeamViewer ID and password to connect to their device.
To receive support: Download and install the TeamViewer QuickSupport app on your computer, then share your TeamViewer ID and temporary password with the support person.
Get started in less than 3 minutes
Remotely Work on Computers & Servers from Anywhere
Install TeamViewer software on the computer you need to access and set up unattended access from the Connection menu.
Set a computer name and access password for the remote computer.
Install TeamViewer on the accessing computer and add the remote computer to your Computers & Contacts list.
Select the remote computer from your list, click 'Remote control using password,' and enter your password to connect.
Install & configure in less than 5 minutes