What is HIPAA, and how can hospital IT comply with it without incurring high costs or complexity?
This article explores five ways IT professionals can ensure HIPAA-shaped patient privacy — and how remote access solutions are helping them do it.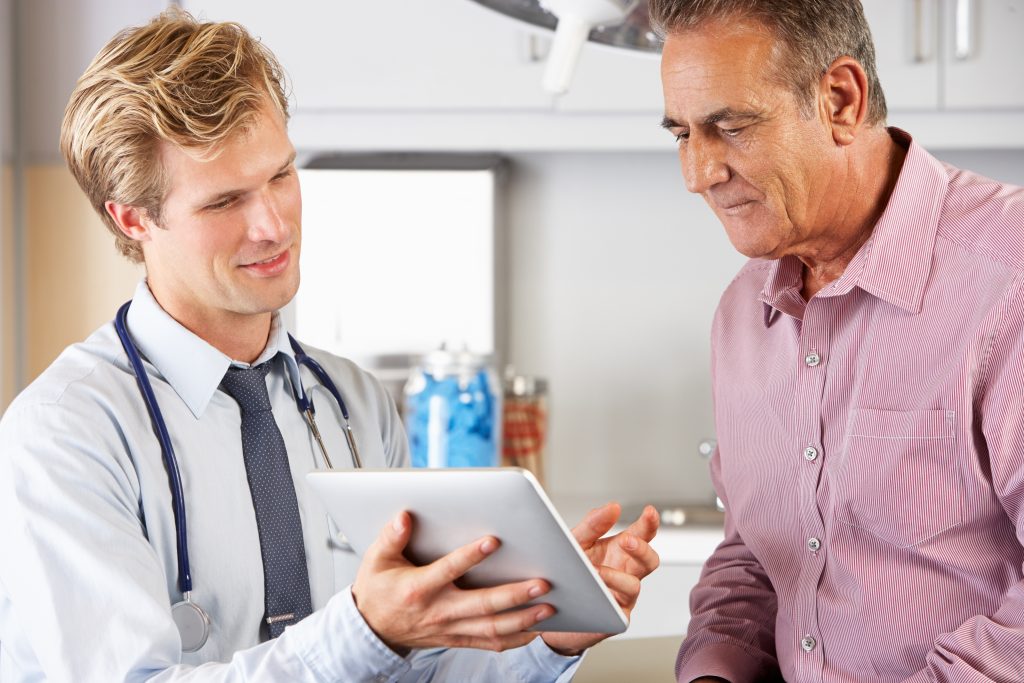 The Health Insurance Portability and Accountability Act (HIPAA) of 1996 is a two-sided coin — and for patients, both heads and tails are winners.
Its patient privacy part protects the rights of those receiving medical care, by compelling healthcare providers to keep their data confidential.
Its data security part adds a measure of safety, by requiring those who hold such data to restrict access to it.
Of course, patient safeguards existed before HIPAA and associated acts like Health Information Technology for Economic and Clinical Health Act (HITECH) — arguably, keeping patient data secret goes back to Hippocrates!
But HIPAA today isn't about general principles; it's about strict rule of law.
And it imposes very precise compliance standards on medical facilities and those who work in them — with breaches carrying sizeable penalties.
For IT Professionals In Healthcare, Being HIPAA-Smart Is Non-Negotiable
At TeamViewer, we believe the best way to comply with HIPAA is to follow the spirit as much as the letter of the law.
Put patient protection front and center, and you're well on your way to full compliance.
Solutions that provides remote access to data, with the right safeguards, can help a lot — especially if it's fully HIPAA and HITECH certified. Here are five things to think about.
1. Think About People Before You Think About Data
Keeping electronic health records (EHRs) private begins by thinking about the people permitted to see them.
Obviously, that means their physician. But it also means the emergency room front desk. The lab doing tests. And other involved parties like insurance providers.
That's a lot of people. Lapses and breaches are why over 100 million records are exposed every year.
But the job is cut down to size if you categorize them by persona rather than person.
For a critically ill patient, 10 labs may be involved in the treatment plan, so it's a lot easier to build a profile that applies in general to testing facilities than customize for each one.
Solutions like TeamViewer can make this easier.
As an administrator, you can create different profiles of typical users such as lab administrators and add their devices to the whitelist one by one, opening up a specific set of patient data as required.
Remote access scores big here, since each facility or individual can use their own device to connect to the EHR — with privacy baked into the procedure, since all TeamViewer connections are encrypted by default.
√ Rule One: a profiled person means a protected patient.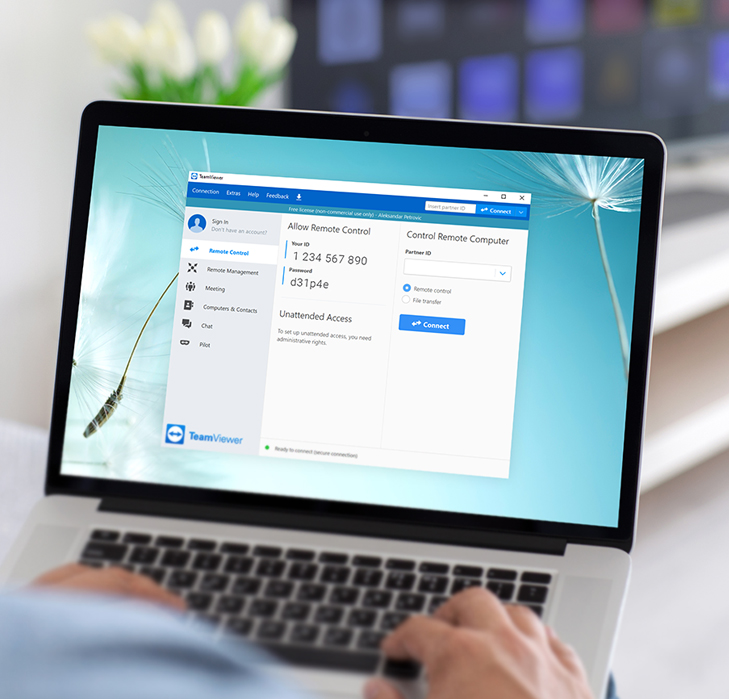 2. Encourage A Security Mindset Across The Organization
It's easy to forget that protected health information (PHI), as defined by HIPAA, means more than electronic records.
The same principles apply whether you're seeing a physical file, speaking on the phone, even writing a Post-It.
So if you can create a culture of treating patient data securely wherever it's stored, you've got the ideal base for strengthening PHI.
Remote access software is in many ways the ideal tool.
Because it doesn't restrict you to desktop logins and approved databases; it makes it easy to stay compliant.
Incidentally, only 18% of responders are "very confident" about the compliance of their mobile devices.
TeamViewer software can be downloaded and installed on any device, from phones to workstations, by individuals in your organization — and that includes the patients themselves.
√ Rule Two: more ease-of-use means more security of PHI.
3. Give The Patient Easy Access To Their Own Records
The individual with most interest in seeing their records stored safely and accurately is of course the patient themselves.
That's why 63% of physicians allow patients to view their own medical records in some way.
By contrast, just 16% provide a way for patients to download and transmit those details to a third party.
And downloading and transmitting is inherently insecure, since the patient's files risk going into the wild.
Far better to have the EHR stored in one database, and allow different parties to access the data as needed, rather than forking into multiple copies.
That's where remote access can step in.
Because its core competency is in accessing data remotely, different devices can share a single version of the EHR, each with different permissions to view or edit.
The more complete and individual a patient record, the more useful it is to that patient.
√ Rule Three: a single version of the data means multiple protections for the patient.
4. Position HIPAA As A Benefit, Not A Box-Checking Exercise
Data security is more than a checklist.
But it doesn't have to be a chore, even with awareness training for HIPAA now being mandatory. Secure data can drive greater value for the patient.
So why not frame your awareness sessions in a more positive way?
As you train staff in procedures and best practices, demonstrate how the policies and protocols can be integrated into software like TeamViewer, rather than needing to be memorized — and how remote access can bring all the right information to them without pain.
Show how policies and privacy are part and parcel of each user and device ID; demonstrate how a lost device means nothing without an authorized ID and how devices are linked to a specific user.
√ Rule Four: train for the patient benefit over the legal requirement.
5. Turn Remote Access Into A Competitive Advantage
Finally, when all your authorization policies and profiles are built, consider how powerful they can be as a selling point for your hospital.
Patients like to see you taking an interest in their privacy; professionals love seeing the data they need, when they need it, on their own devices.
And every bit of data is protected by the staunchest 2048-bit encryption keys and 256-bit AES.
If it's easy to conduct healthcare business with your hospital system — like the 42% who allow e-prescription refilling, or the 43% allowing appointment scheduling — then patients will prefer your facility to others.
√  Rule Five: never forget who your customer is. The patient receiving care.
Key Takeaways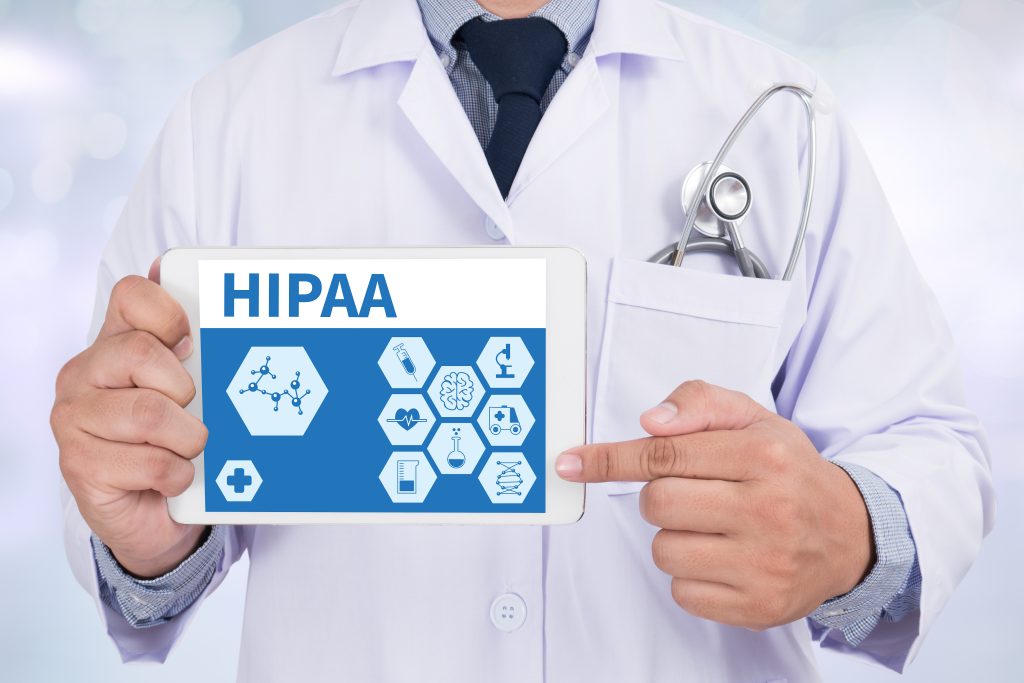 Patient privacy must come first when introducing new technologies to healthcare delivery.
HIPAA compliance is crucial for today's healthcare professionals, otherwise they can face huge fines and legal action.
Remote access solutions offer two-step authentication and whitelists so only authorized personnel can access EHRs.
Access to data, by patients and healthcare physicians, is more seamless and accurate through remote access solutions.
The demands of HIPAA take today's IT professional out of the back office — and into the forefront of patient protection.
Remote access solutions can make legal compliance easier, authorized access to data smoother, and ultimately result in more joined-up, better-informed care for the patient.
All by following five basic rules.
And with remote access software, compliance doesn't have to be a chore; it can be a business driver.