Augmented reality technology has advanced beyond games like Pokemon GO! into a powerful real-time support solution: TeamViewer Pilot. New developments in 3D object tracking and Optical Character Recognition (OCR) make it easier than ever to provide expert-level support anywhere.
Augmented reality (AR) is known as a gaming technology, a way to make characters and monsters appear as they would in the real world with the help of your mobile device's camera and display.
Fast forward to new mobile application layers and remote connectivity capabilities, AR can be used for much more than a high score. It can be used to help people solve technical issues beyond software, making support processes more time- and cost-efficient.
Using TeamViewer Pilot, our remote support app powered by augmented reality, an expert can see what the person needing support sees in a live streaming interactive video call and walk them through complicated processes or simple setups by tagging objects with 3D markers, adding text annotations, and freehand drawing on the screen for clarification.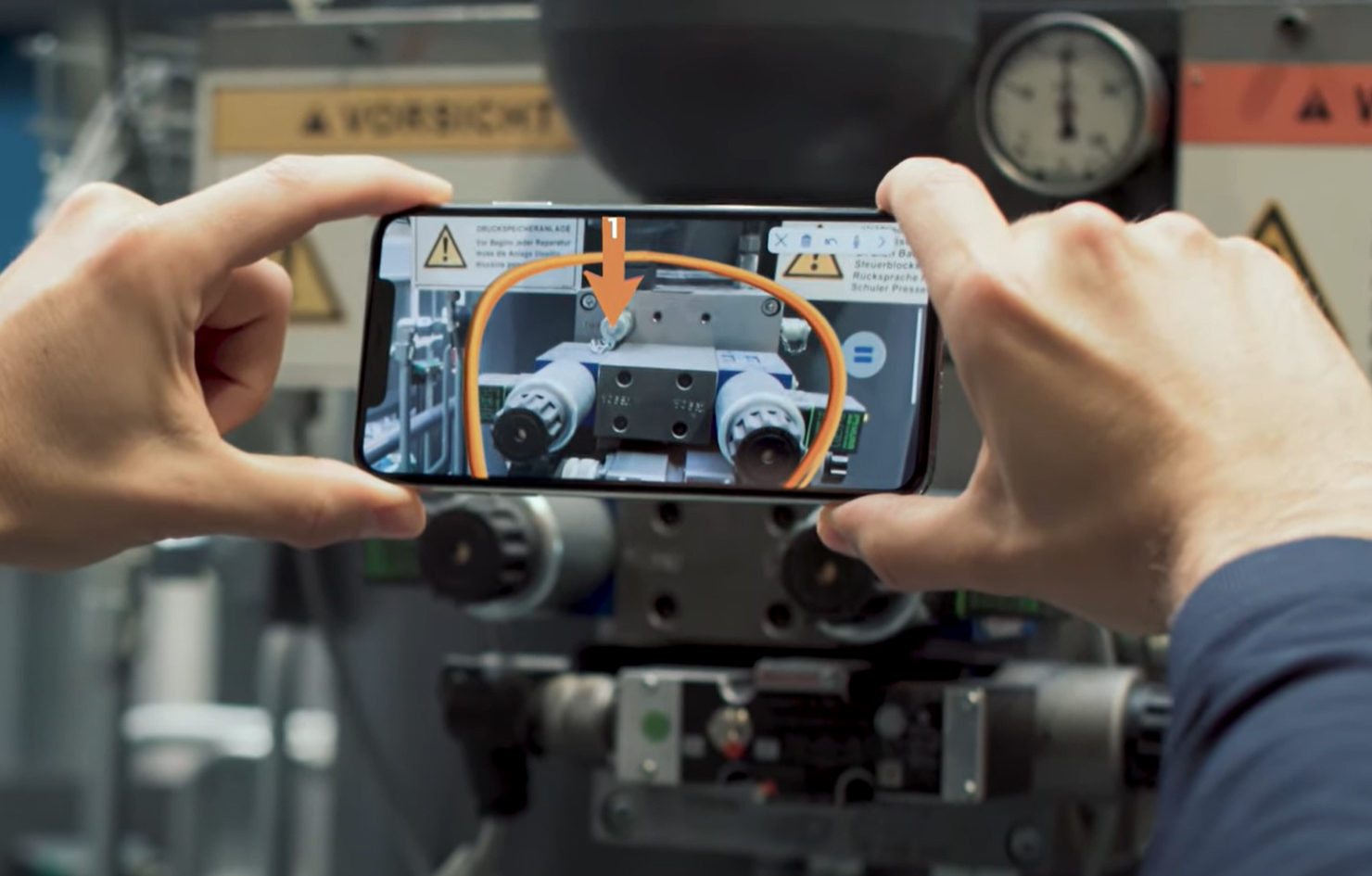 In the repair and maintenance industry, junior field service technicians can be guided remotely by master technicians, saving travel time and making service calls more efficient and successful. With the capabilities of TeamViewer Pilot, repairs and maintenance on costly machinery can be completed with less human error, increasing uptime. And you can help anyone set up equipment or perform a repair, like a flat tire, without an on-site service call.
For example, Hurco, a leader in CNC machine tool technology, uses TeamViewer Pilot to minimize machine downtime, reducing costs by more than $10,000 per month while increasing customer satisfaction.
Advances in AR-Powered Remote Support
Inspired by our customers, their needs, and feedback, our TeamViewer Pilot is excited to share these new features and updates.
See what they see firsthand with a free trial of TeamViewer Pilot.