TeamViewer Engage • Online Consultation
Elevating Online Consultation Experiences
Fully digitalize the in-person consultation experience. Schedule appointments in advance and host case-closing meetings online.
Solution Overview • TeamViewer Engage • Online Consultation
Digitalize and personalize the end-to-end consultation experience. Plan appointments ahead of time with the Appointment Scheduler and connect with customers in a personalized online space to conduct case-closing meetings.
"The results led to such success that we decided to use TeamViewer Engage's Co-Browsing solution for the long term and to further expand the collaboration."
Michael Havas, Managing Director, Erste Bank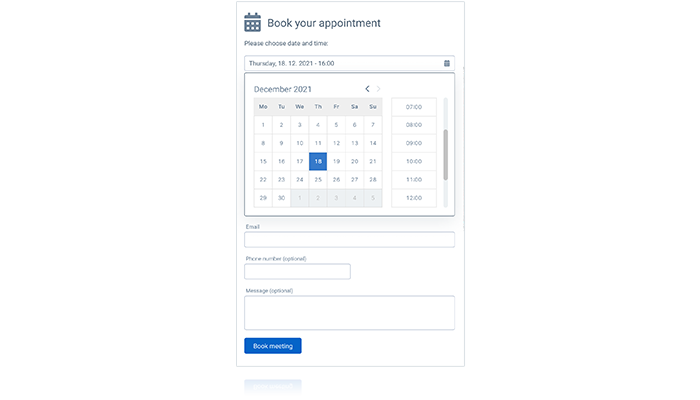 Appointment Scheduler
Allow agents and customers to book appointments
Plan and organize consultations ahead of time within one platform. When clients schedule meetings directly, both agent and customer receive a calendar invite that includes a meeting link. Sync directly with your preferred calendar, and even customize the interface to reflect your brand. Your team can always send out the initial invitation via email.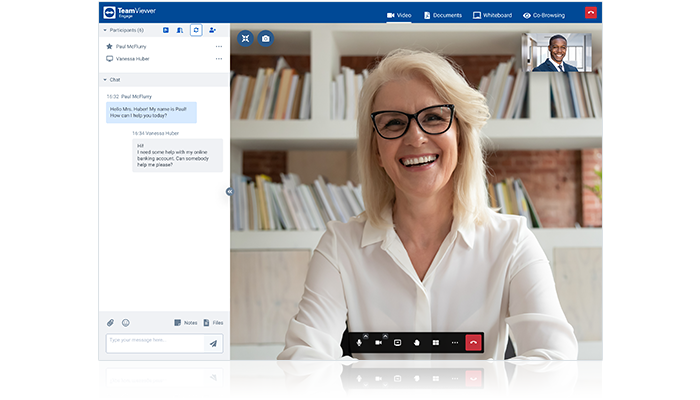 Video Conference
Personalize conversations over video
Conferences are equipped with key functionalities to guide, inform, and close deals. Customize the interface by color-picking exact brand shades and/or replacing logos.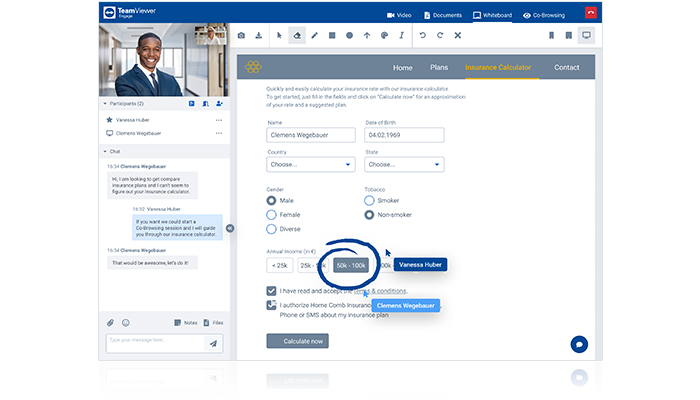 Co-Browsing
Browse the web with customers
Securely browse any website with a customer, client, or prospect and immediately gain interactive visual context. Draw, circle, point, and highlight directly on site while walking through paperwork, explaining information, helping configure products, and more.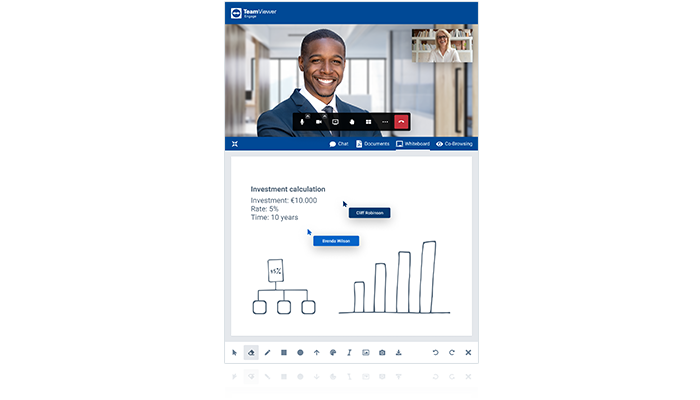 Whiteboard
Visualize what's important
Whiteboard is your online equivalent to a pen and paper. Both parties can use the Whiteboard simultaneously to write, draw, point, circle, and highlight during a Video Conference. Use the toolbar to select multiple pen colors, pen widths, and shape options, and download the entire board to review again later.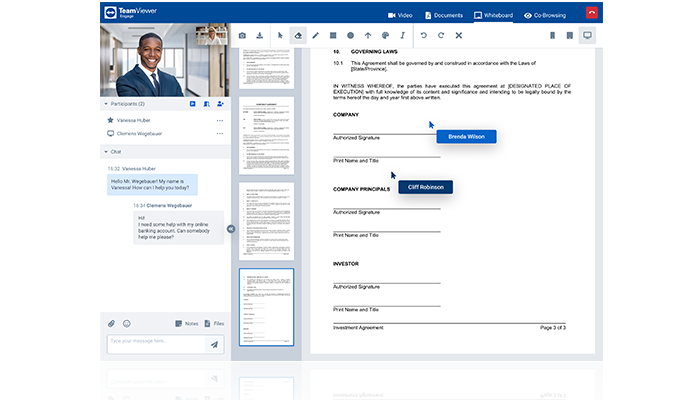 Document Co-Browsing
View and edit documents with customers
Use Document Co-Browsing to collaboratively review, edit, fill out, and sign PDF documents with clients, customers, or prospects. Point, highlight, circle, and draw directly on the document and use eSignature to sign.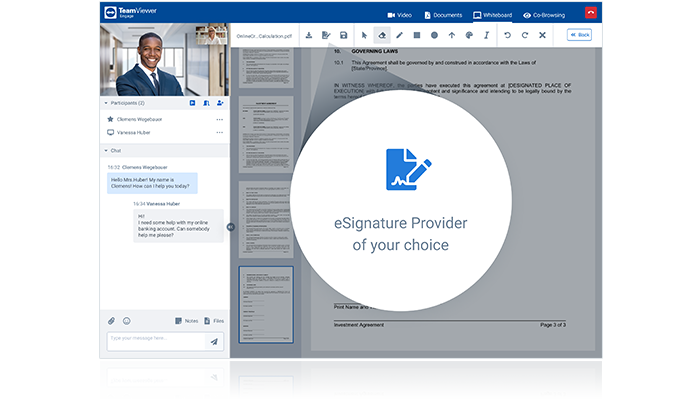 eSignature (add-on)
Conduct case-closing online meetings
Avoid unnecessary, asynchronous back-and-forth correspondence and signing processes and sign directly in a conference. Integrate your existing electronic eSignature solution or use our standard solution for qualified electronic signatures.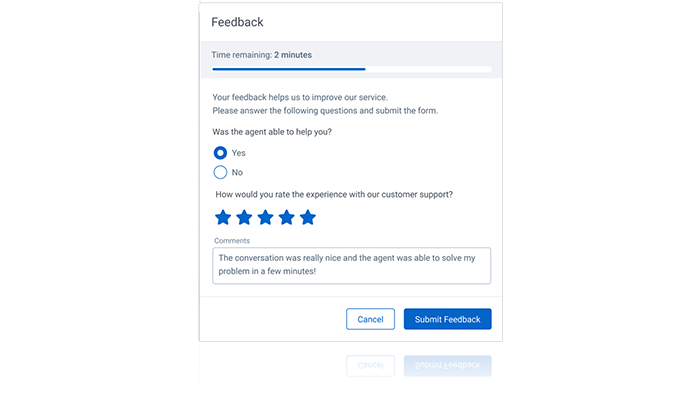 Post-Conversation Feedback
Learn and improve
Customers can rate or qualify their experience through a customizable feedback form you create. Generate data from the responses to help inform actionable improvements after a Video Conference has ended.
Trusted by leading companies
Companies across all industries trust TeamViewer Engage to keep them digitally connected to their customers, clients, and prospects.