ITbrain News
Learn about product updates and new features.
ITbrain Monitoring Update: Configurable online state check, and more!
ITbrain is all about efficiency, and we are constantly adding new features to further improve your user experience.
Start & stop services and processes remotely
Configurable online state check
Device information section in device pop-up
One-click update
Start & stop services remotely
The new remote task manager now gives you the option to not only stop services and processes, but also to start them remotely, making supporting your clients easier and even more seamless.
Configurable Online State Check
This new feature allows you to determine whether you want to be notified immediately, after 5, or after 10 minutes, should a device go offline.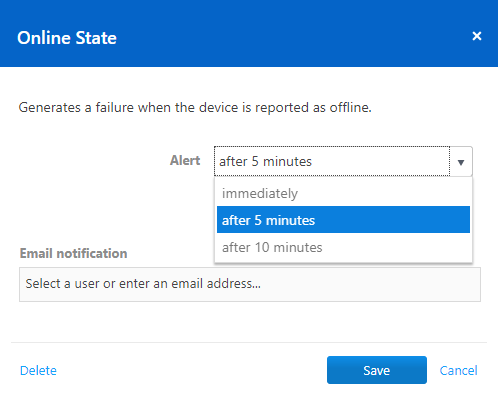 Device information section in device pop-up
ITbrain Monitoring now provides you with important device information upfront and without first connecting to the device. You will se the following information:
Computer name
Operating system
Processor, RAM
Domain
SInternal IP
External IP
Asset Tracking link
Remote Task Manager links

Show processes
Show services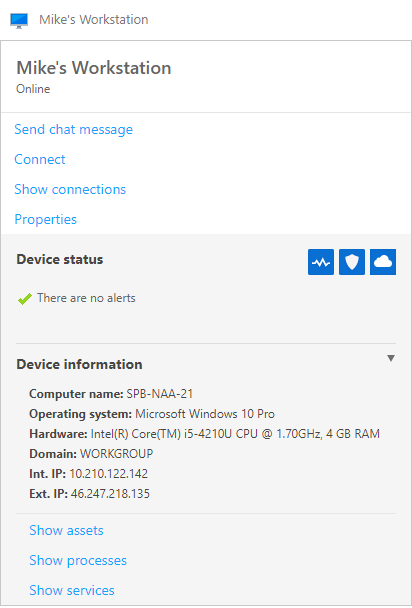 One-click update
One-click updateThe new remote task manager, as well as the device information section in your device pop-up are only available with the new ITbrain Monitoring version. You need to update your devices manually to receive these features. With our newest update, you can do this with just one click!
Learn how to update all of your devices with just one click..
PS. We listen to you! We are constantly collecting feedback to bring you new and improved features. What features would you like to see? Let us know in our community!.