TeamViewer Remote Management News
Learn about product updates and new features.
NEW: Join our first Ask Me Anything on March 4th!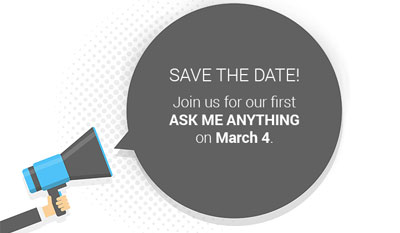 The TeamViewer Remote Management team is hosting their first Ask Me Anything on March 4!
This is your chance to ask our incredible team of product owners, developers, and designers any questions you have about how we develop our services and goals for the future. You can even provide us with some insights for future products!
Get a behind-the-scenes look into the creative and analytical process of building our TeamViewer Remote Management services.
What is an Ask Me Anything event?
An Ask Me Anything event is an open forum where users of our product can log in to the Community, post a question, and a TeamViewer Remote Management team member will post a thoughtful response.
You will also have the opportunity to read what other users have asked, and see the responses. You can even reply to topics started by other users.
LEARN MORE about this event in detail.
We can't wait to talk with you on March 4th!