ITbrain News
Learn about product updates and new features.
NEW: Manually Delete Files from Your Backup Storage
ITbrain Backup now gives you the ability to remove files or folders from the used backup storage. With this new feature, you can delete files or folders that, for example, are not needed anymore or were backed up unintentionally, to free up used storage.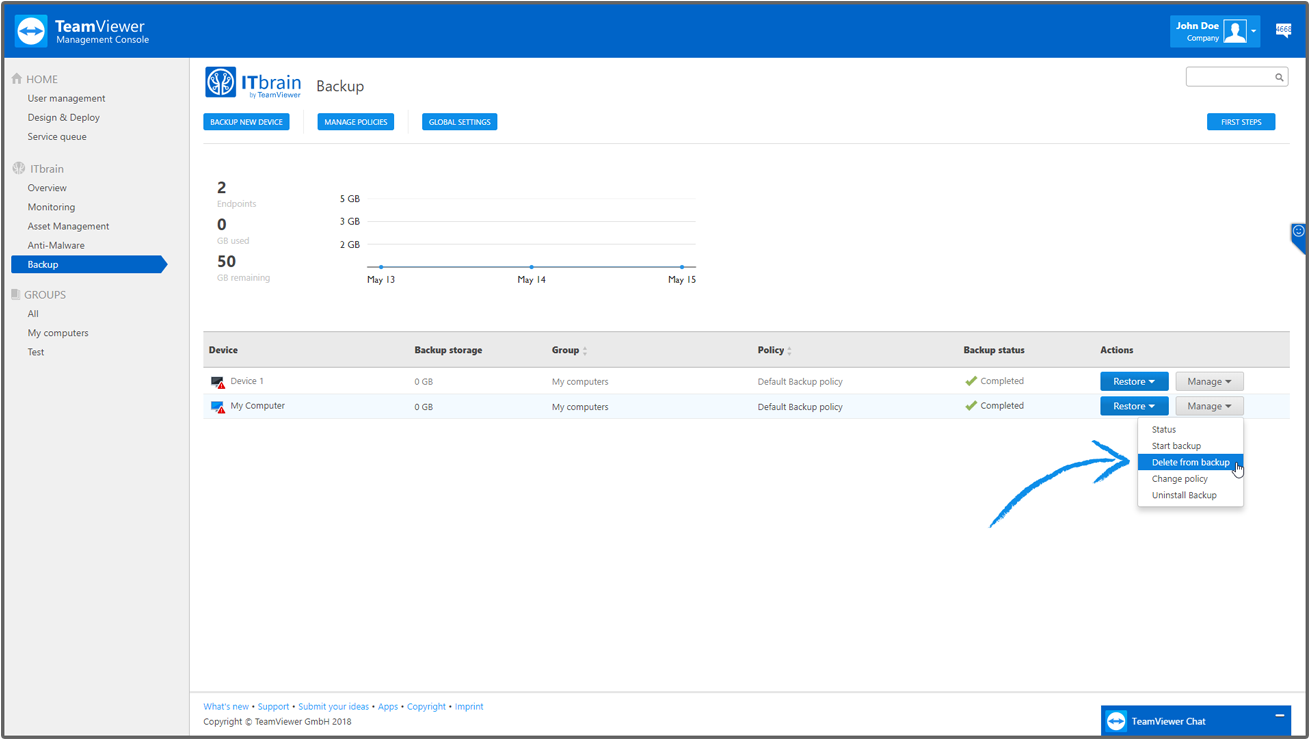 How do I activate network adapter traffic monitoring?
Log in to your ITbrain dashboard.
Navigate to the ITbrain Monitoring tab, and click Manage Policies.
Select the policy you want to add the network adapter traffic check to.
Select Network adapter traffic from the drop-down menu, and click Add.
Select the data you want to delete, click Delete, and confirm this process.
Tip: Add the network adapter check multiple times to monitor outgoing and incoming traffic.
Visit our community post to learn more about this feature.
PS. We listen to you! We are constantly collecting feedback to bring you new and improved features. What features would you like to see? Let us know in our community!.