TeamViewer Remote Management News
Learn about product updates and new features.
NEW: Network Monitoring with TeamViewer Monitoring & Asset Management is out NOW!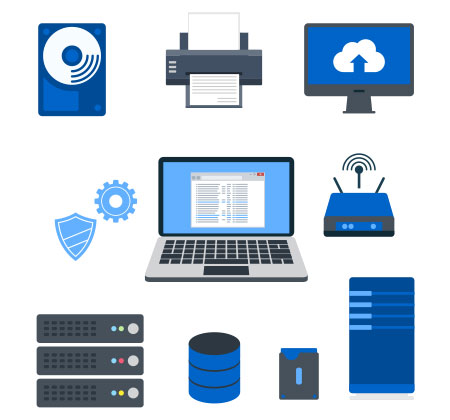 Network monitoring with TeamViewer Monitoring & Asset Management gives you the ability to monitor the availability and fault of printers, routers & switches, and other network devices by scanning for all connected devices. Doing so will reduce undesired downtime and provide an interruption-free and stable work environment.
How can I activate network monitoring?
Network monitoring can be activated in just a few clicks from the 'Network' tab in Remote Management→Monitoring:
Click on "Choose device" in the "Network" tab.
Select the appropriate device from your device list. The device should be online. Currently only Windows devices are supported.
Select the needed settings and click the 'DISCOVER' button.

Full Discovery
Custom discovery

Enter the IP range
Enter the SNMP community string

After changing and saving the discovery settings, the system will start a discovery with the new settings in place. If you do not want to run a new discovery, just press cancel.