TeamViewer Remote Management News
Learn about product updates and new features.
NEW: Thank You for Participating in our AMA!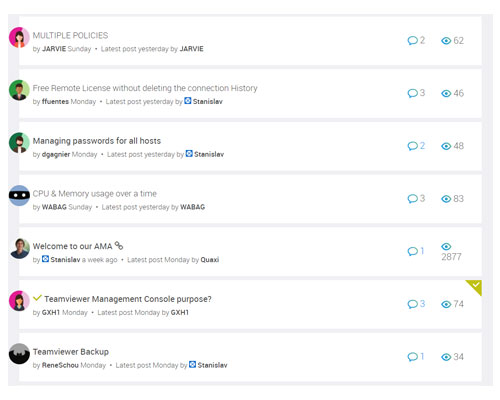 Thank you for your participation in our Ask Me Anything event!
You asked us some great questions, provided insightful feedback, and continue to motivate us to improve our products.
If you didn't have the chance to take part in our event, but are interested in seeing what your peers asked, don't be shy! Come and read through the questions and answers to stay fully up-to-date.
And remember, you can still post questions and ideas for future projects in our Community. We want to hear from you!