This article is part of a series featuring prebuilt TeamViewer integrations with popular collaboration, enterprise mobility management (EMM), customer relationship management (CRM), IT service management (ITSM), and help desk solutions.
ServiceNow is a leading IT service management platform, used by some of the largest organizations in the world. In addition to IT service management, it also covers IT asset management and IT operations management, helping all kinds of business automate workflows. ServiceNow owes its success to the platform's scalability and flexibility, a framework that is easy to customize and administer, as well as a robust ecosystem of integrations.
TeamViewer is proud to be a member of that ecosystem, enabling ServiceNow users to remotely connect and control computers throughout the network, reducing turnaround times and improving service accuracy.
Industry Spotlight: IT Consultant
A small, full-service IT consultant for small businesses that utilizes ServiceNow for ticketing has been limited in its growth, as the company only has the manpower to perform on-location work within a limited area from the office. Now, with the TeamViewer integration, the technicians can take control of a client's computer when there is a problem directly from within the ticket, no matter where they are. The owners now see an opportunity to expand to neighboring communities.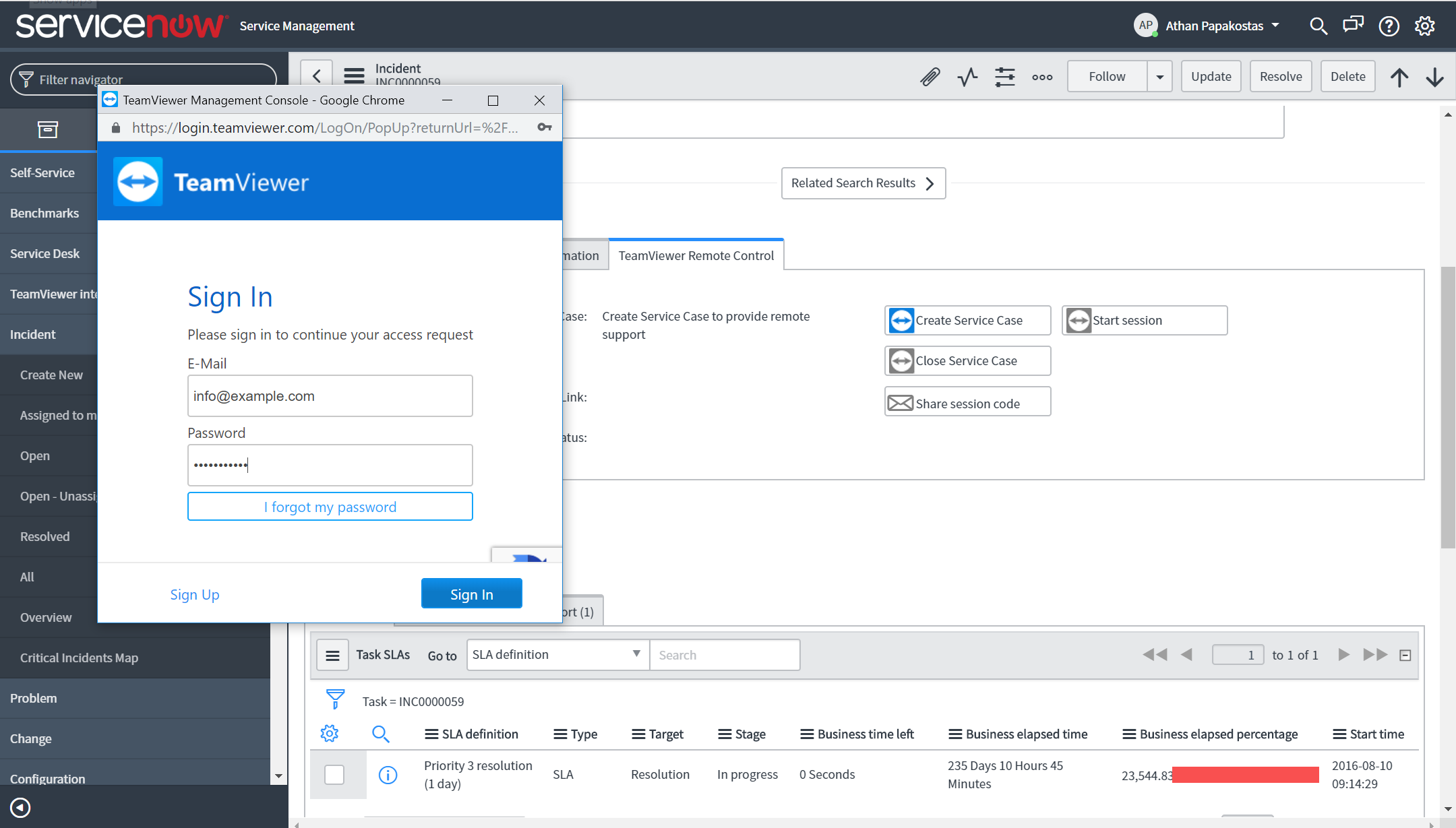 What's Possible
ServiceNow is powerful IT ticketing solution. When customers or employees need some technical support, they enter a request ticket.
The things that slow down time to resolution could include:
distance (the machine in question is across the office or across the world)
user skill (the user doesn't feel confident in performing any steps themselves)
a lack of uniformity in the environment (the problem could be with several kinds of devices)
faulty communication (the user didn't accurately describe the problem)
The prebuilt TeamViewer integration with ServiceNow eliminates those challenges.
With the click of a button from any console in ServiceNow, technicians can start remote connections to the computers or devices in question. Instead of having to guide users through troubleshooting steps or performing tasks, they can take control of the device as though they were the primary user and fix the issues directly. Because TeamViewer can access any device — desktop or mobile, PC or Mac — it doesn't matter what device the user is submitting a ticket for. You can even gain unattended access to any computer within your network's configuration management database (CMDB).
Industry Spotlight: Finance
The service technicians of a large IT department in the financial sector were working through an established Incident within their ServiceNow workflow. Through root cause analysis, they isolated the cause to a remote server in a neighboring state. Within ServiceNow's configuration management database, with a click of the TeamViewer button a technician was able to reboot the server and apply needed patches in a matter of moments, all while avoiding potential conflicts downstream.
How It Works
To start, download the integration from the ServiceNow store and connect your TeamViewer Corporate or Tensor license. A TeamViewer icon will now appear on any console, such as Incident, Problem, Change, or Service Request. Click that icon to connect to the applicable device.
All connections are cataloged and tracked in the Incident Connection Report tab within ServiceNow, making sure administration has complete visibility into how the service department has been using TeamViewer.
TeamViewer connections are secured by end-to-end 256-bit encryption, powered by ISO/IEC 27001 certified data centers, protecting sensitive corporate and user data, fully compliant with GDPR and HIPAA.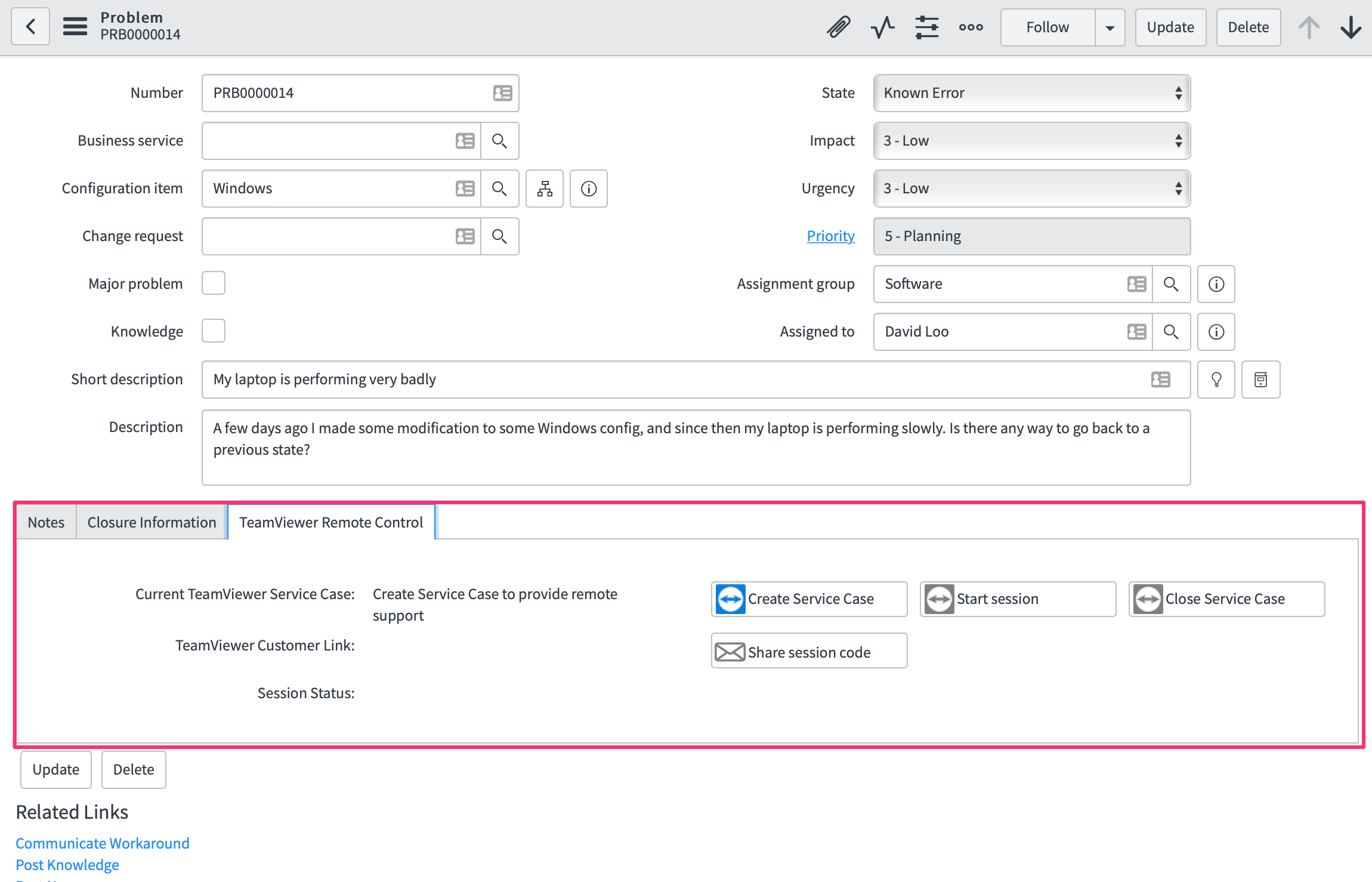 Industry Spotlight: Accounting
A newly-promoted staff member needs access to a restricted business intelligence server as well as the requisite software. She submitted a service request in ServiceNow. Within minutes, IT responded to the request and used the TeamViewer integration to configure her computer for her new responsibilities. Meanwhile, similar resolutions have seen the department's time-to-resolution KPIs steadily decrease.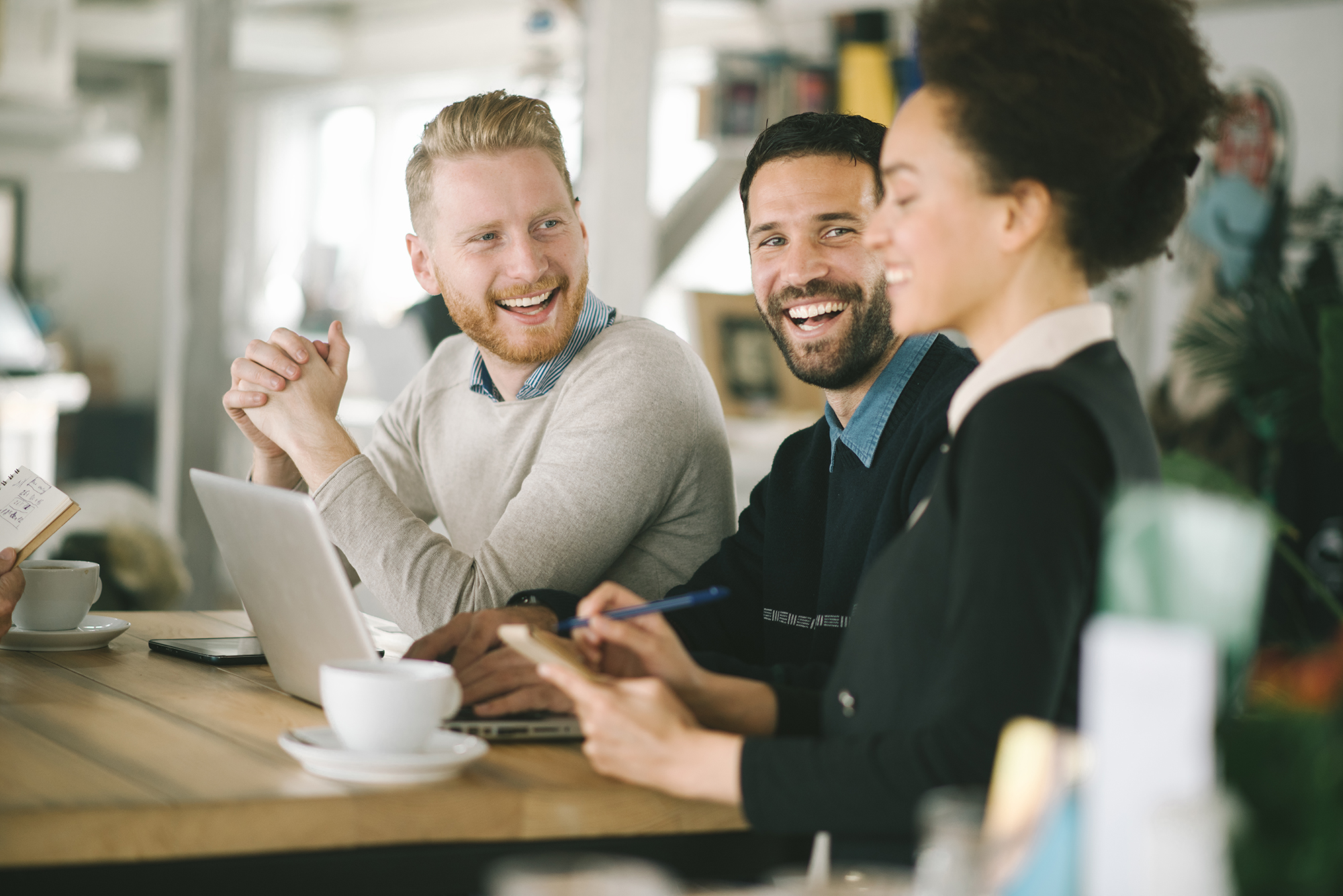 TeamViewer Makes ServiceNow Better
It's easy to see how connecting TeamViewer with ServiceNow can streamline workflows and reduce mean time to resolution (MTTR). Those providing the service can be closer to their customers within your organization's customized support workflow. Every device in your IT infrastructure can be properly maintained, managed, and supported without staff having to leave their desks.
Find out more about TeamViewer's other integrations with world-class applications.