Comprehensive Android coverage is just the start of what's possible when it comes to supporting mobile devices with remote access and control.
Mobile devices have become a ubiquitous part of life, with adults spending an average of over 3.5 hours on their devices per day. Naturally, this behavior has filtered into the business world, where 70 percent of employees say they keep their devices "within eye contact at work."
This technology isn't going away. And the smart organizations are harnessing the power of mobile devices in ways that make employees more productive and increase revenues. But when they do, this raises another question: How do we support mobile devices, including the ones our company doesn't own?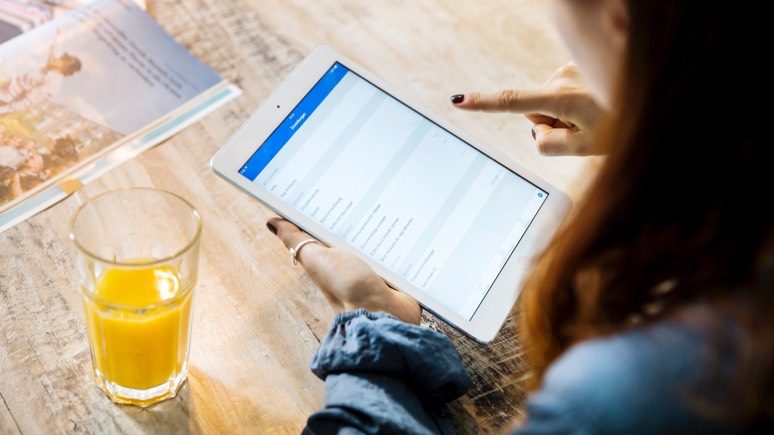 Why support mobile devices?
Everyone has a reason for embracing mobile technology.
For businesses, the answer comes down to two familiar motivations: productivity and cost.
According to a CITO study, 53 percent of businesses feel mobility increases productivity. With mobile devices, employees can work anywhere, anytime, and with tools of their own choosing. That's apparently an easy sell for managers and executives, as the same study reports 58 percent of businesses allow mobile apps to access mission-critical systems.
From a financial perspective, the cost savings aren't necessarily in purchasing mobile devices. In fact, many phones and tablets can be more expensive than desktops and laptops. Companies are finding savings in Bring Your Own Device (BYOD) policies, which 72 percent of companies have established.
How do you support mobile devices?
For IT organizations, mobile devices cause additional challenges and security concerns, especially within BYOD environments. There are phones, tablets, laptops, Chromebooks, smartwatches, smart glasses, and dozens of other devices that fall under the Internet of Things (IoT). Then, there are hundreds of different vendors providing those devices. How do you support these users, solving problems when they arise, yet making sure your business assets and corporate data stay secure?
A key part of any mobile device strategy is remote support and remote management. You can't expect employees who may be anywhere in the world to come into the office so you can update software or change settings. Being able to see problems on a device as they occur and solve them without having to guide the user through the steps — no matter where the device may be — can go a long way in keeping your mobile users happy and your IT systems secure.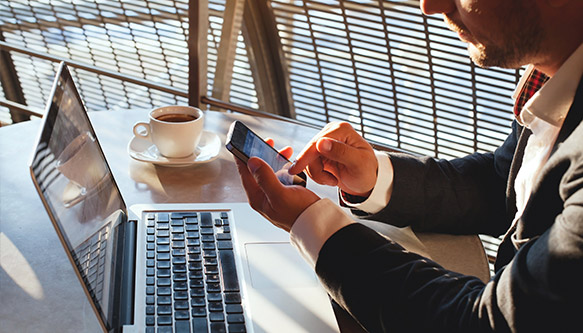 How TeamViewer can help
TeamViewer offers remote access, control, and support for all versions of the Android operating system since version 4.4. We already covered most devices on the market, but we recently added support for the Google Pixel and Chinese manufacturers like Xiaomi. Keyboard control is also possible, which is rare in the mobile connection space.
And not only can you support smartphones and tablets, but also devices that may not be a mobile phone or tablet, but run on the Android platform, like point of sale (POS) systems, information kiosks, and digital displays. Through unattended access, you can manage those types of devices without someone having to be there to accept the connection request. TeamViewer supports over 125 OEM manufacturers, enabling companies to offer built-in mobile support for their customers.
For Apple iOS devices, TeamViewer allows users to share their screen so support technicians can connect to their iPhone or iPad, see the issues in real time, troubleshoot problems, transfer files, import configurations, and communicate via chat, making it possible for users to be onboarded or trained from anywhere, using their own device.
But the benefits of mobile productivity shouldn't only be enjoyed by the user. Not only can technicians support devices from any desktop, but also from their own mobile devices. In this way, mobile-to-mobile connections can facilitate the mobility many technical support departments require, especially in an age of increasingly distributed workforces.
For more on the technology behind TeamViewer's Mobile Device Support options, click here.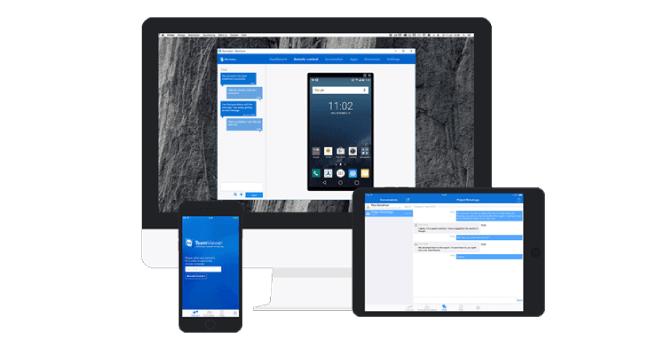 Devices like smartphones and tablets have made everyone in the world less dependent on location, cabling, and office hours. One part of that infrastructure, however — being able to support users and secure their tools — is still as vital as ever.
The good news is there are tools available that bring the benefits of a mobile workforce to the people who help support that workforce — on all their favorite devices.
Find out how TeamViewer can help support your organization's mobile devices.