TeamViewer Engage
Interacción digital con el cliente de próxima generación
TeamViewer Engage™ es una plataforma de interacción digital con el cliente de próxima generación para ventas en línea, atención al cliente en línea y consultas por video que les permite a las empresas optimizar la experiencia del cliente para garantizar la lealtad a la marca de por vida.
Interacción de próxima generación
With scalable cloud or on-premises deployment options, single sign-on (SSO) integration, and built-in security, TeamViewer Engage is enterprise-ready to meet your requirements. Manage TeamViewer Engage users with your existing SSO or role-based access control system and ensure proper auditability of all customer engagements.
Best of all, TeamViewer Engage is GDPR-compliant, enabling you to interact securely with customers across digital channels, without exposing sensitive or personal data.
Proactively engage customers on your website, offering instant help with Chatbots and seamless transitions to Live Chat with support agents.
Help customers faster with Video Chat and Co-Browsing, enabling agents to see what customers see on their web browsers.
Review and fill out documents with customers, using Document Co-Browsing and eSignature.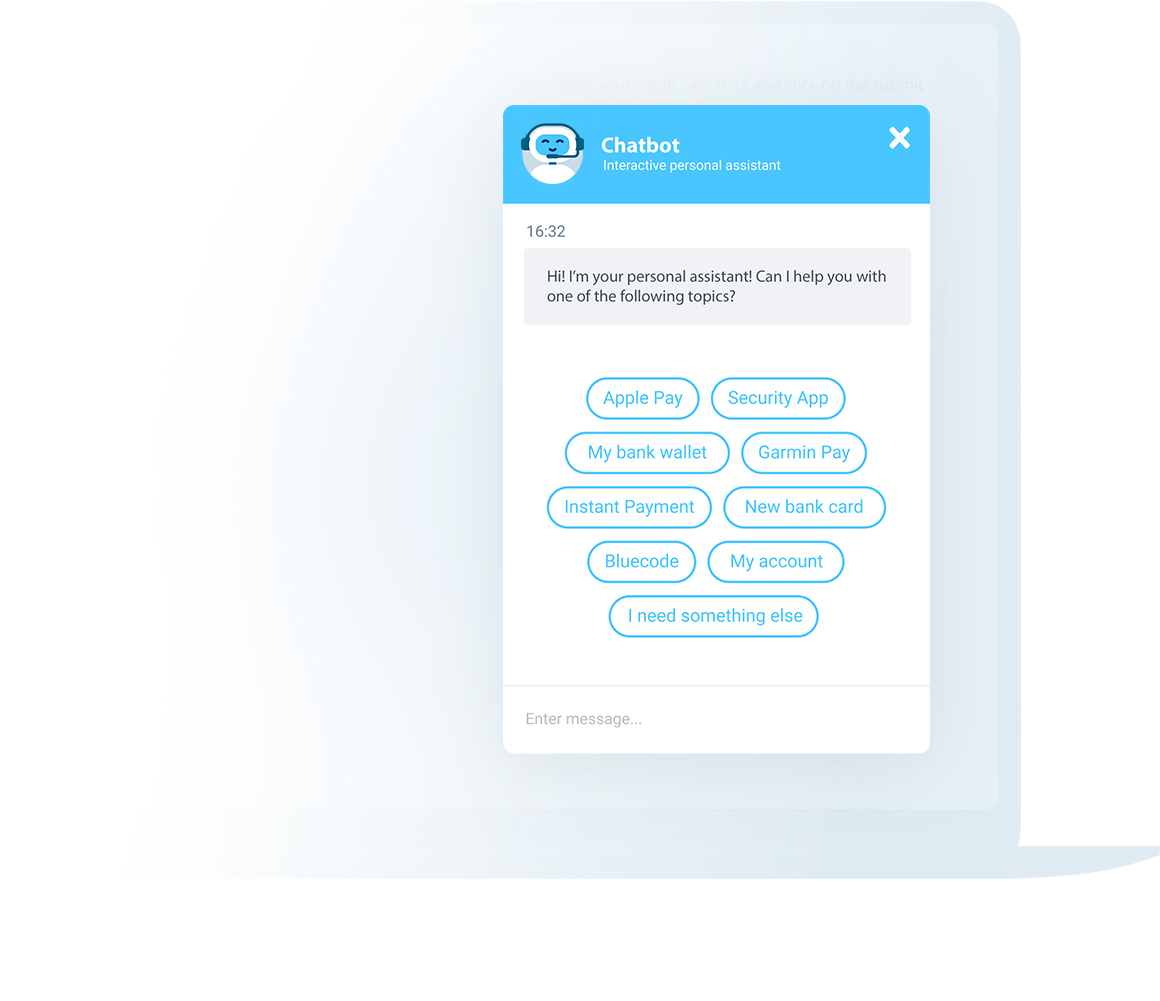 Convierte a los visitantes en clientes
Boost online conversions by up to 32%
Convert casual browsers into confident buyers — give your customers the VIP treatment with an in-person experience, online. Engage with website visitors the moment they need help, guiding them through the buying process in real time with Co-Browsing and Video Chat. See what they see on their web browsers and support their questions without guessing what they're referring to or exposing personal data. The best part? No downloads or installations required, for a truly frictionless customer experience.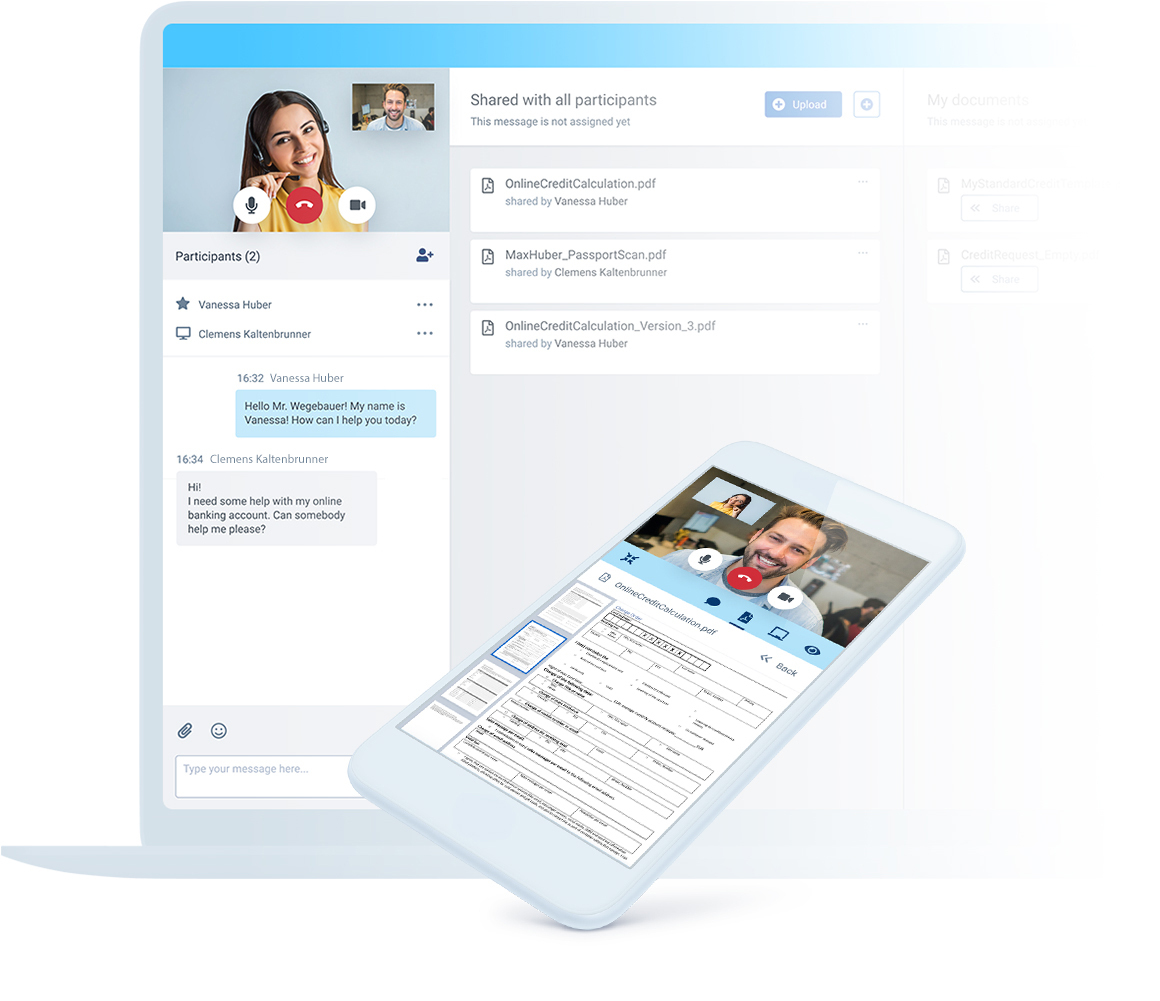 Aumenta la lealtad de los clientes
Improve your customer satisfaction (CSAT) by up to 30%
Step ahead of your competitors — exceed customer expectations to win lifelong loyalty from their first engagement with your brand. Support your customers when and how they need it — seamlessly across channels and devices. Answer questions, provide helpful recommendations, and visually guide customers to speedy resolutions easier than traditional phone support, earning your company an elite Net Promoter Score and happy customers that always return for more.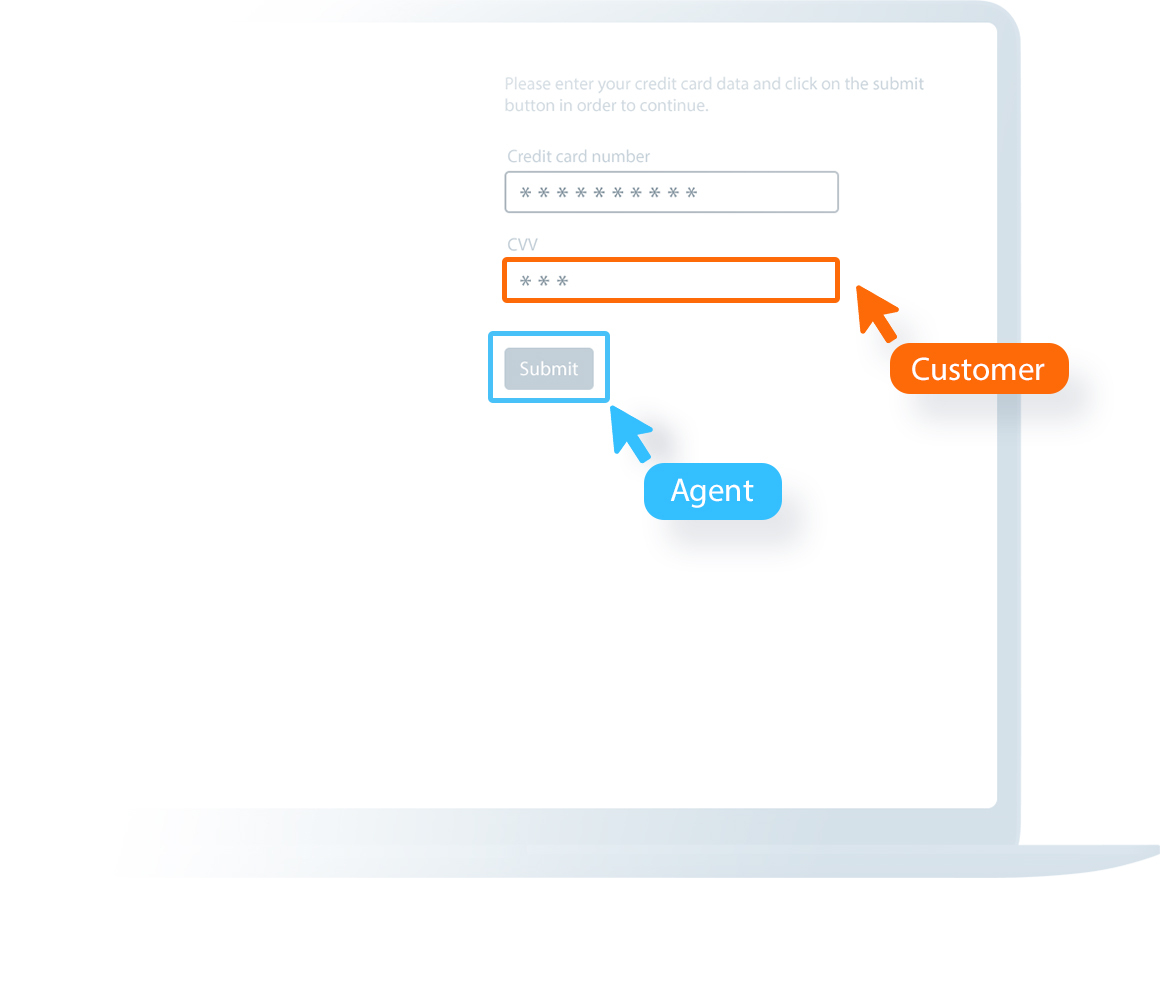 Ofrece asistencia sin frustrar a los clientes
Manage customer engagement across channels, from one centralized platform
Be there for your customers, digitally — when and how they need support, across all channels. From automated Chatbots for proactive engagement to Live Chat, Video Consultations, and Co-Browsing, help your customers resolve issues faster and more efficiently with end-to-end digital customer service tools in one platform. Eliminate confusing phone support conversations — instantly share web browser views to "get on the same page" as your customers for frustration-free support they'll love.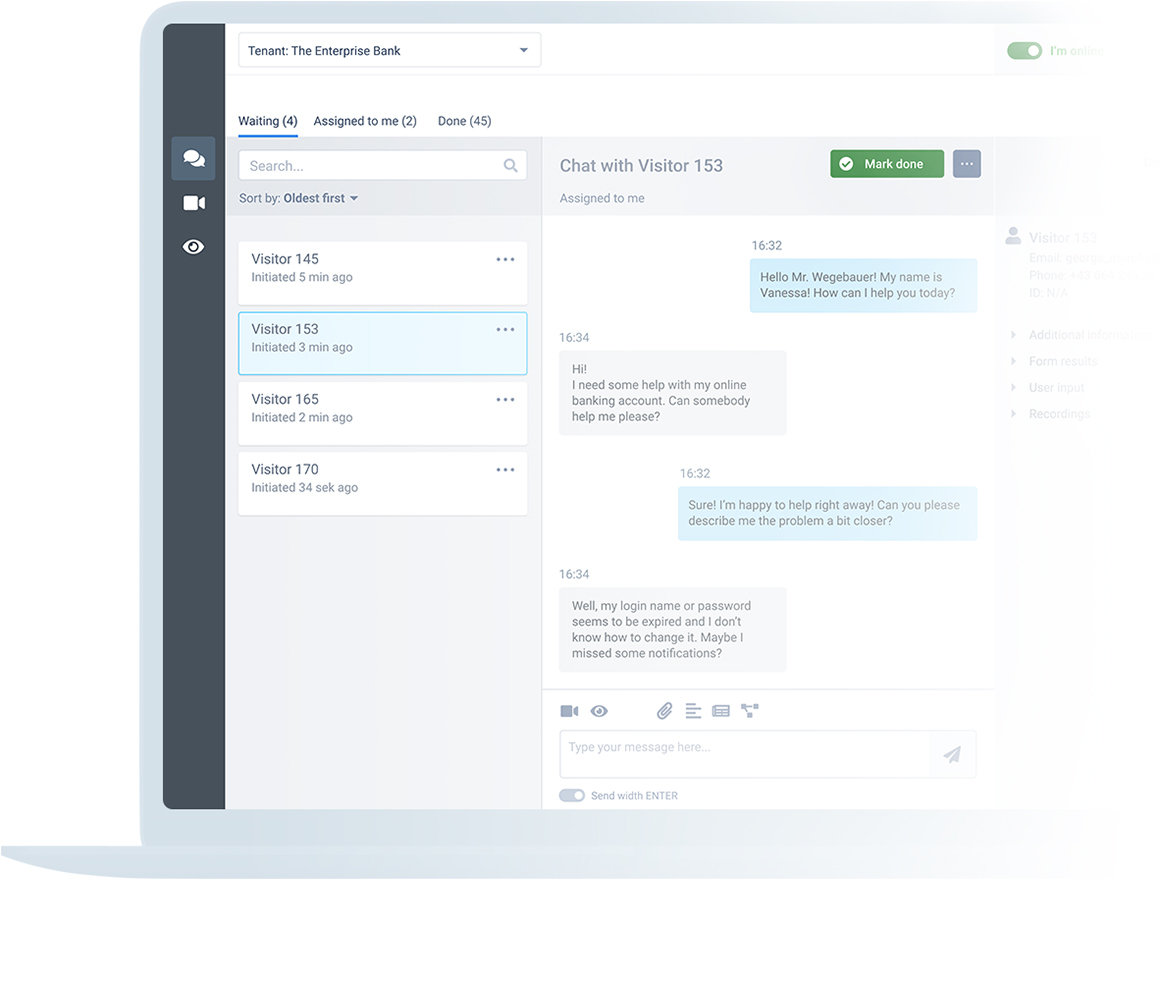 Aumenta la productividad de tus equipos
Reduce Average Handle Time by up 38%, increase First Call Resolution by up to 93%
Help your teams help customers, faster. Empower your customer service and sales teams to get more done in less time with the right tools to engage at the right moment, on the right device, with the right customer — all with the right data privacy protection. Streamline and automate routine tasks with Chatbots that trigger workflows and service requests, then switch to live agent chat support or launch secure Co-Browsing sessions to clarify the context, resolving customer issues in record time.
Tu éxito es nuestro éxito
Estás en buenas manos para llevar la interacción con los clientes al próximo nivel.



TeamViewer Engage
Comparte tus datos de contacto para solicitar tu prueba gratuita de 14 días. Nos comunicaremos contigo para ayudarte a comenzar.