The Total Economic Impact of
TeamViewer Tensor Study
Webinar On-Demand
Watch the TEI webinar on-demand featuring guest speaker, Jennifer Adams, Principal Consultant with Forrester. She will discuss the findings from the Forrester Consulting Total Economic Impact study commissioned by TeamViewer.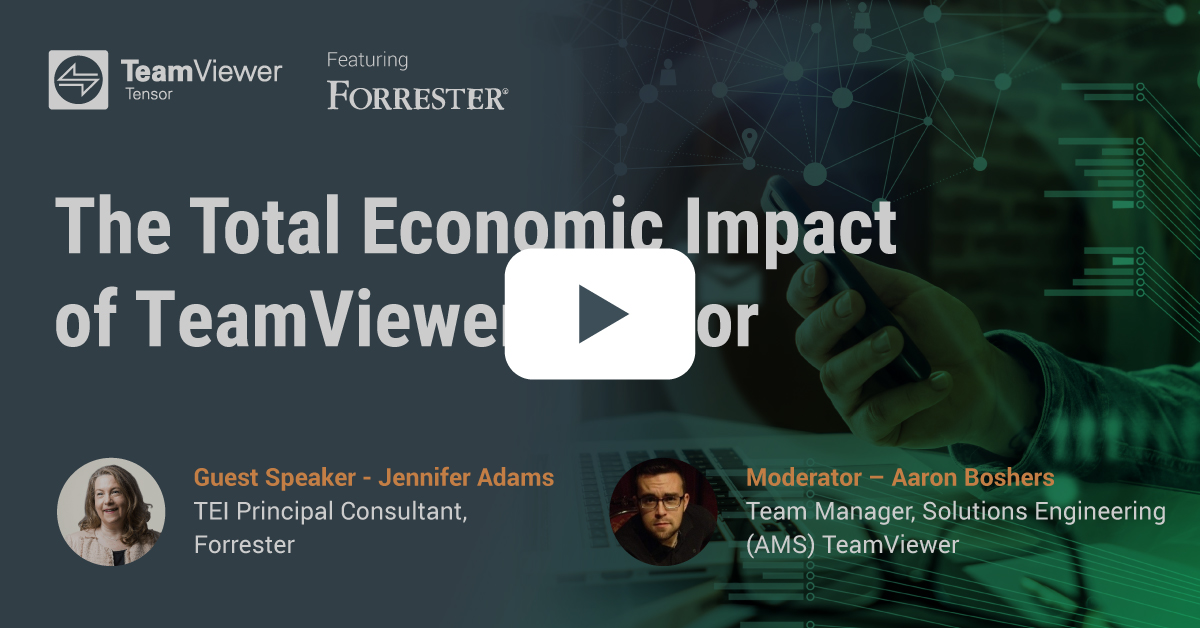 ---
Secure Remote Access for Enterprise Connectivity with 167% ROI
In October 2021, TeamViewer commissioned an independent study from Forrester Consulting to determine the total economic impact (TEI) of the platform. The TEI study provides cost savings and business benefits, which are increasingly important for technology investments.
The study found TeamViewer Tensor to offer an ROI of 167% over three years and a net present value (NPV) of $636,000.

---
The Findings for Investing in TeamViewer
"Scalability is a big part because we grow so fast. It's very easy for us to get computers into the TeamViewer environment. It's really easy for us to use. Scalability is a big deal, and ease of installing is a big deal for us."
— IT Service Manager, Veterinary Science
When the COVID-19 pandemic accelerated the shift to remote work, many enterprises found that their existing remote IT support solutions were unable to accommodate soaring demand. Helpdesk support was often slow and inefficient, the systems lacked flexibility, it was difficult to keep remote workers connected, and security auditing was inadequate. These challenges led to many large enterprises turning to TeamViewer.
---
Proven Benefits Backed by Quantifiable Evidence
"The help desk is more organized with better job satisfaction. [With TeamViewer,] the team feels that they are equipped with the tools they need to do their jobs more successfully."
— COO, Healthcare Network
TeamViewer Tensor provides a secure and scalable way for IT teams to remotely connect to, control, and provide helpdesk support to any internet-connected device. This solution cuts the average amount of time it takes to resolve helpdesk tickets by 50%, and can lead to substantial improvements in employee productivity and customer satisfaction. Support for mobile and IoT devices further expand the capabilities of IT support teams.
---
TEI Study Infographic
Here is an at-a-glance view of the TeamViewer Tensor research overview from the TEI study that summarizes the key insights and data points from the research.
---
Download the Study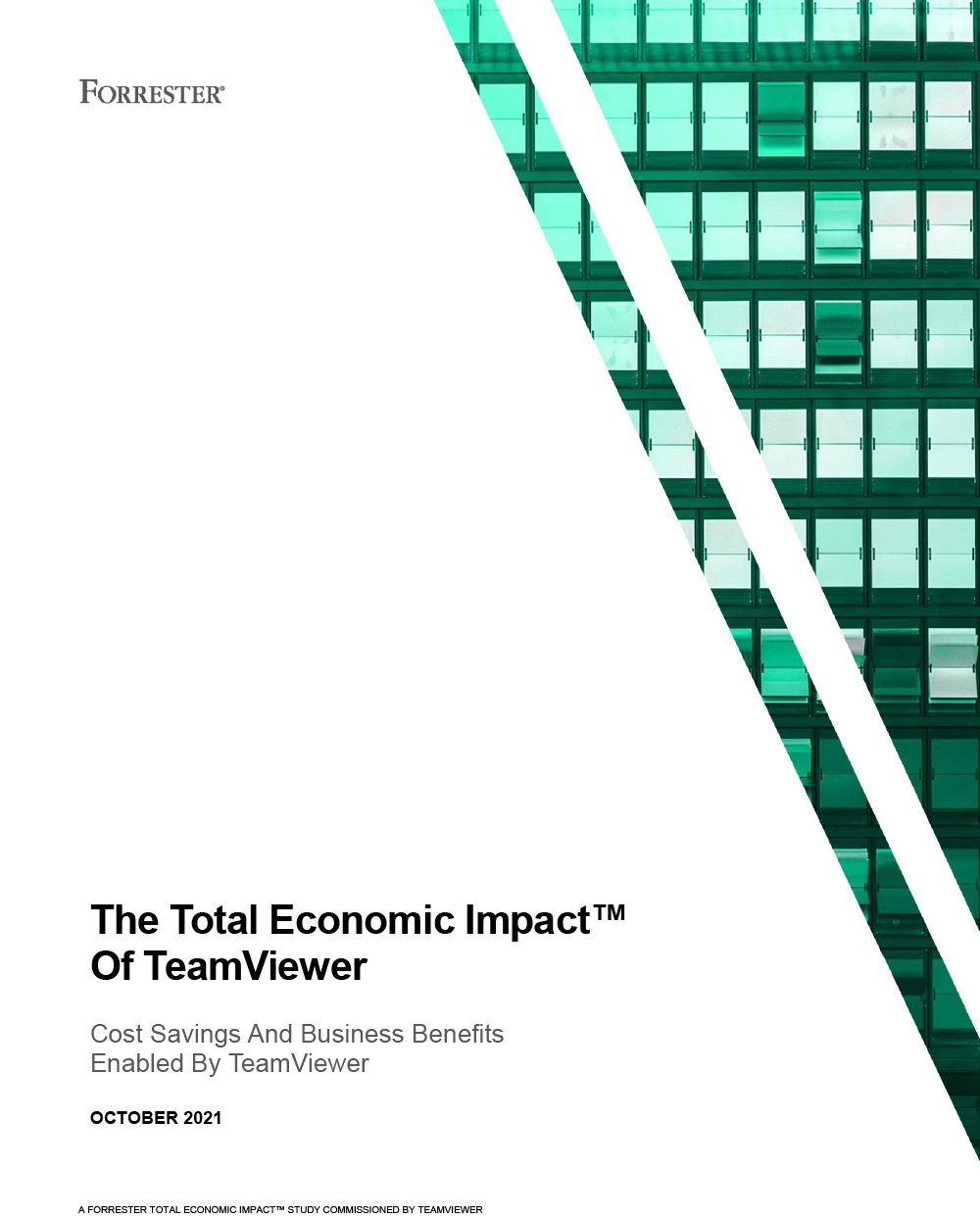 TeamViewer Tensor™ is an enterprise remote connectivity cloud platform, enabling organizations to deploy a large-scale IT management framework to access, support, and control any device or machine quickly and easily from anywhere, anytime.
To learn more, visit https://www.teamviewer.com/en-us/teamviewer-tensor/.