Enterprise Remote Access and Support for Mobile Workers Across Any Device
Enterprise Remote Access with TeamViewer Tensor improves time to service issues for IT supporting mobile workers.
The benefits are clear to productivity, employee retention, and the bottom line. Support technicians need to be prepared to assist more end users than ever.
In this eBook, you'll discover how enterprise support technicians are using remote access to troubleshoot and resolve technical issues for mobile workers faster and more efficiently.
Remote Control: fix support issues as if you were there in person
Show and Tell: share screens to clarify the issues
Help More People in Less Time: increase IT productivity and improve employee satisfaction
According to our recent Forrester Consulting determined the total economic impact in a study on TeamViewer Tensor, which showed a 50% + reduction in time to resolve and IT Hel Desk tickets.
Forrester TEI Report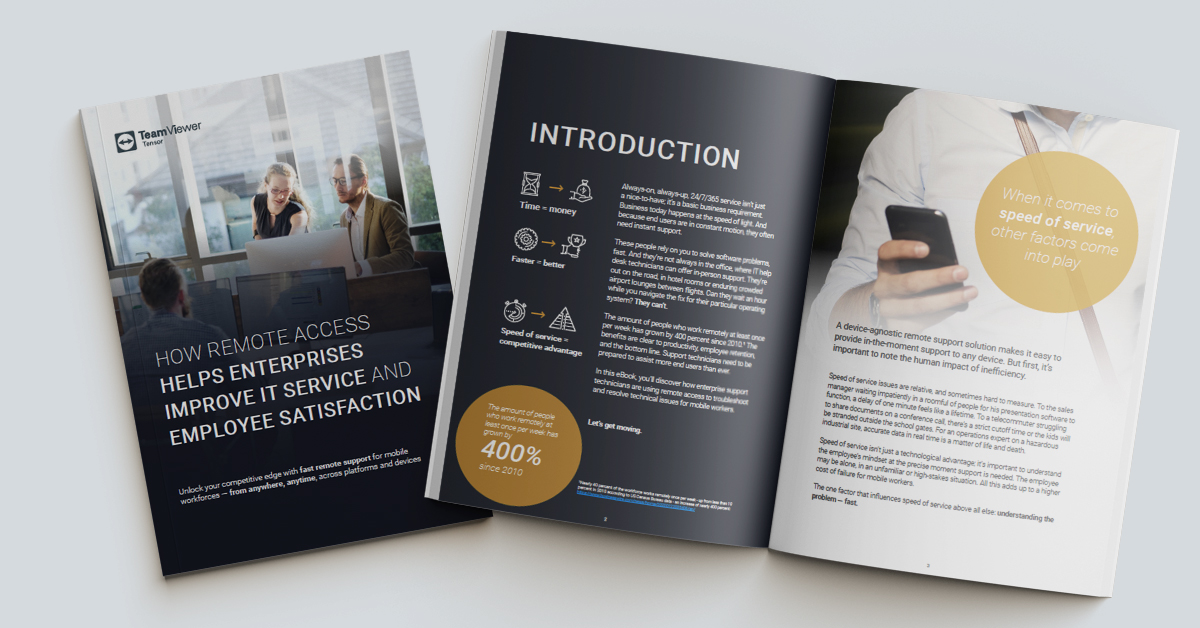 Learn More About TeamViewer Tensor
Sign up for a commitment-free demo with our Enterprise team and let us take you through the TeamViewer Tensor platform, with features that will give your team the competitive edge in today's hyper-connected workplace.