Warehouse costs: How to reduce them?
In the business sector, high costs are incurred for warehousing every day. An individual strategy and the use of modern technology help companies to keep warehouse costs low. This combination can improve inventory turnover, shorten processing time and increase profit margins.
How much does warehousing cost?
Warehouse costs quickly become apparent in a company's day-to-day operations. As the company expands, additional warehouse space is needed. The easiest way to achieve this goal is to rent new space. The warehouse costs depend on the time of the lease and the required space in square meters. To reduce warehouse costs, it is first necessary to review your own space requirements. These depend on the goods that the company wants to store:
Palletized products are advantageous for warehouse costs. This is because such goods can easily be stacked up to the ceiling.
Goods of different sizes require significantly more space, mostly in the horizontal plane.
Non-stackable goods quickly increase warehouse costs many times over. Here, the heights of the warehouse can hardly be utilized, with a correspondingly large amount of horizontal space required.
In addition, the method of delivery influences warehouse costs. A loading ramp is often required to receive and store pallets. Container deliveries, on the other hand, require sufficient free space for container movement.
Special conveyors or cranes, as well as other specific equipment, increase overall space requirements. Nevertheless, it is necessary to factor them in to enable supply chain cost reduction.
Taking these factors into account helps companies calculate expected warehousing costs. They have a direct and indirect impact on monthly warehouse costs. However, warehouse costs do not just include the cost of actual warehouse space: Estimated operating costs and additional services also influence the amount of money the company will spend on warehousing. An effective supply chain cost reduction must therefore take all factors into account in order to achieve an overarching effect.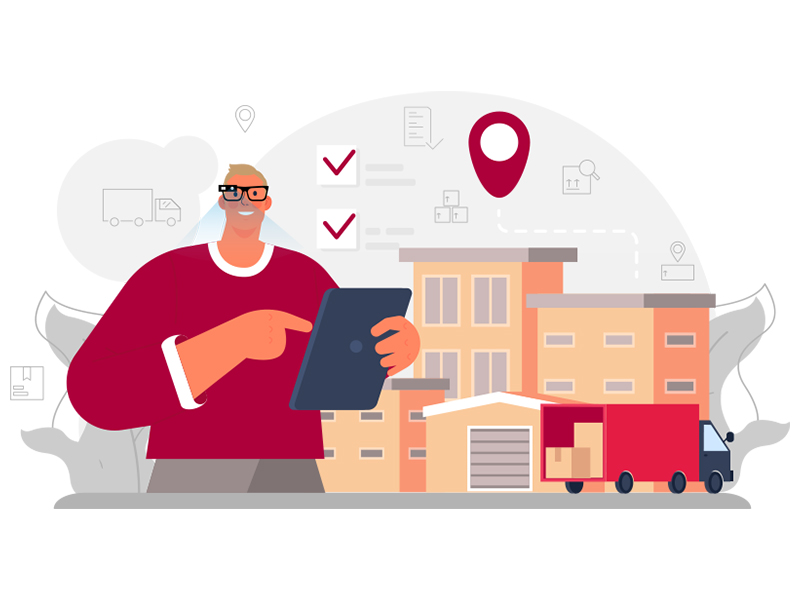 What are warehousing costs?
The following factors influence the level of warehouse costs:
Costs incurred in the storage of pre-production.
The provision of intermediate products
The storage of finished goods
The fixed monthly costs for rent
Personnel costs for the warehouse staff who manage the warehouse and remove or store products.
Despite the expenses, warehousing remains an important factor success factor for most companies. To reduce warehouse costs therefore requires to combine optimal availability with modern approaches.
If companies want to reduce warehouse costs, all relevant factors must be taken into account. The combination of all decisive cost factors makes it possible to optimize warehouse costs.
Factors that influence warehouse costs
In order to reduce warehouse costs in the long term, it is necessary to take into account all the relevant factors relating to warehouse space. At this point, a little research in advance is indispensable. After all, warehouse costs can depend to a high extent on size and location. Since minor details add up and increase the price, an informed decision is required. The following factors influence warehouse costs:
Floor space: Floor space is one of the most important factors affecting warehouse costs. The larger the floor space, the higher the monthly expenses. Despite a high demand, it is possible to reduce these costs. If the goods can be stacked, the horizontal space requirement is minimized and the area is used optimally.
Rental price: The price of rent is also an important factor influencing warehouse costs. Depending on the region, the exact location and the existing infrastructure, it deviates more or less from the standard. The tendency is for rural regions or regions with a weak infrastructure to be significantly less expensive.
Operating costs: These expenses also influence warehouse costs, but are not directly related to warehousing. They include property insurance, property tax, and standard maintenance and ancillary costs.
Calculation of warehousing costs
Depending on the company, warehouse costs are incurred monthly or annually. Two factors influence the cost calculation: The rental price and the NNN/CAM fees:
The rental price refers to the cost of renting the space. It does not include utilities or taxes.
NNN/CAM charges, on the other hand, include estimated values that relate to utilities, for example. However, this is not a fixed amount, but an extrapolation.
The detailed expenses again depend on the company itself. In general, however, the following formula applies, which can be used to calculate the warehouse costs incurred:
Area in square meters x (Monthly rent + estimated monthly operating costs) = Total rent.
TeamViewer Frontline Success Story
At DHL Supply Chain, the vision picking solution xPick runs on smart glasses as a worldwide standard for their warehouses.
DHL Supply Chain successfully completed its global augmented reality pilots and is expanding its "Vision Picking" solution to more warehouses around the globe, establishing a new standard in order picking for the industry. The smart glasses provide visual displays of order picking instructions along with information on where items are located and where they need to be placed on a cart, freeing pickers' hands of paper instructions and allowing them to work more efficiently and comfortably. The international trials have shown an average improvement in productivity by 15 percent and higher accuracy rates. The user-friendly and intuitive solution has also halved onboarding and training times.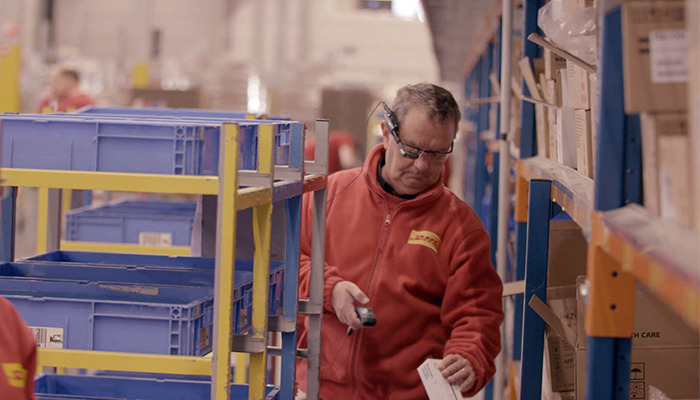 Warehousing: 8 ways to reduce warehouse costs
To reduce warehouse costs is an effective way to maximize profits. In the current economic climate, this approach is far more important than it was a few years ago. A carefully considered strategy helps to minimize warehouse costs.
1. Visible inventory
The best possible inventory visibility is crucial when it comes to reducing warehouse costs. This visibility applies to the entire supply chain, although visibility is also beneficial in other areas of the business. The easiest way to ensure a high level of inventory visibility is with IoT-enabled devices. This technology makes it possible to meet consumer demands and keep track of inventory.
2. Optimizing the storage
Storage optimization is critical to reduce warehouse costs. Although it seems obvious, optimization is exceedingly complex. The reason is that it combines the factors of flexibility, access and affordability. These aspects are extremely important to customers, but at the same time mean that companies must allocate time, space and resources. To reduce warehouse costs in the long term, excellent communication and strategic management are essential.
3. Identifying and preventing theft
Theft is a key problem in any enterprise. It is a particular challenge to counteract the theft of company property. After all, goods move through numerous handling points and are not always easy to identify. An appropriate approach helps to reduce warehouse costs. Stolen goods affect warehouse costs because they take up space but do not generate profit. Targeted identification and prevention therefore makes a significant contribution to reducing warehouse costs.
4. Cross-docking
Cross-docking is an excellent way to keep warehouse costs low. In this process, the company delivers the product directly to the supplier instead of relying on intermediaries. This form of delivery reduces costs at several points in the company. It is not a direct way to reduce warehouse costs, but it increases profits. In addition, cross-docking optimizes the supply chain and shifts the pressure point of warehouse management.
5. Effective slotting
Slotting optimization is a must to reduce warehouse costs. This process takes place step by step and refers to the analysis of inventory data. The aim is to improve the categorization and organization of inventory. Warehouse costs can be optimized as a result, as it promotes the overall efficiency of the operation. Slotting also aims to eliminate bottlenecks, simplify inventory control and ensure a continuous replenishment of goods.
6. Optimizing the picking process
An optimized picking process can be achieved by making small changes. To reduce warehouse costs it is necessary to ensure a high level of accuracy and speed. With the right software solution, it is much easier to analyze important trends in advance and react accordingly.
7. Modern technology
Modern technology makes it easier to manage the day-to-day operations of a company. It focuses on all functions related to the supply chain. The focus is on optimizing processes.
8. Benchmarking
By continuously analyzing problems or difficulties and adapting processes, warehouse management can be improved step by step. Here, however, it is important to specifically align with existing best practices in the respective industry.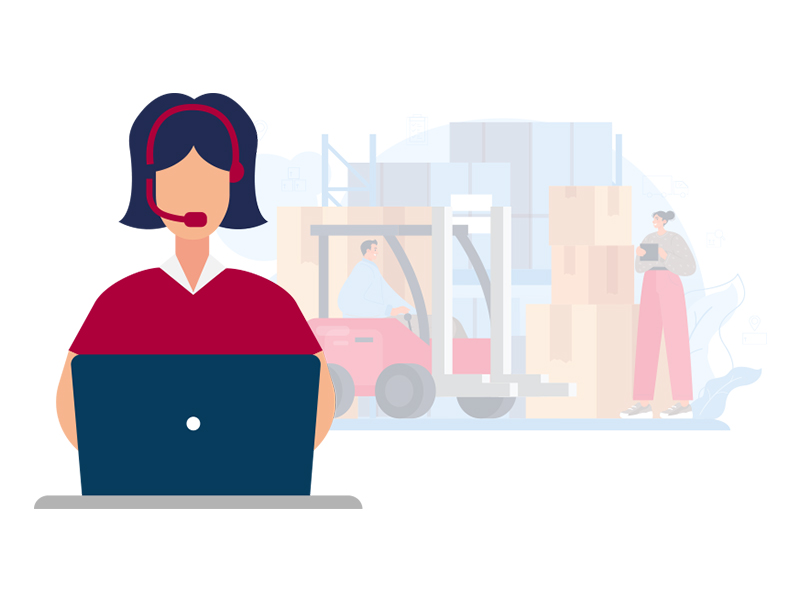 Vision picking: An efficient way to reduce warehouse costs
In smart warehouses, the best way to reduce supply chain costs is using the right technological tools. Reliable and efficient software solutions help companies to permanently reduce their warehouse costs. They eliminate the need to manually manage tedious logistics processes.
TeamViewer Frontline xPick Integration with SAP Extended Warehouse Management is an excellent solution for achieving this goal. It is much more than a simple desktop application. Rather, TeamViewer provides an interface for the use of wearables in the business environment. In particular, technologies such as smart glasses are becoming increasingly popular and help minimize warehouse costs. TeamViewer's xPick Solution offers the following advantages in everyday business:
For supply chain cost reduction, manual picking is replaced by digital logistics processes. This makes it much easier to find suitable storage locations.
To reduce warehouse costs, the connection of wearables minimizes the error-proneness of the processes. The result is that the error rate decreases while speed increases.
The combination of xPick and wearables guarantees that all information remains in the employees' field of vision at all times. This makes work easier and ensures that relevant data is constantly available.
Thanks to graphical instructions, warehouse staff find their work easier, which is reflected in increasing employee satisfaction.
TeamViewer can be individually adapted to the needs of the company. At the same time, the software remains hardware-independent and is suitable for mobile use.
These advantages simplify day-to-day business and promote standardized logistics processes. In addition to the simplified handling of various business data, however, the combination of wearables and Industrial AR has another advantage: A long-term supply chain cost reduction that supports the company in increasing profits.