This article is part of a series featuring prebuilt TeamViewer integrations with popular collaboration, mobile device management (MDM), enterprise mobility management (EMM), customer relationship management (CRM), IT service management (ITSM), and help desk solutions.
With the rise of remote, mobile, and hybrid work environments has come a need for companies to manage devices, safeguard company data, and facilitate a productive workspace — no matter where a device may be or who owns it. This has driven companies to look for Unified Endpoint Management (UEM) solutions, such as Microsoft Endpoint Manager and its cloud-based component, Intune, an industry-leading solution for mobile device management (MDM) and mobile application management (MAM).
And among a growing ecosystem of Intune partners, only TeamViewer offers an integration that provides remote access and support seamlessly from the Endpoint Manager environment.
Many companies already have Intune and don't even use it, since Microsoft groups it into so many other licensing agreements. We'll show you why companies of all sizes are adding TeamViewer capabilities to Microsoft Intune and how this popular integration helps them offer better support services, while ensuring maximum device uptime and protection.
Industry Spotlight: IT Consultant
After multiple attempts through Intune, a software update on a client's device continues to fail. The IT consultant can use the TeamViewer remote access tools in Intune to remote in to the affected device and troubleshoot the issue without having to toggle to another application or access the device in person. Within minutes, the consultant discovers the device wasn't properly connected to the network drive with the approved update files.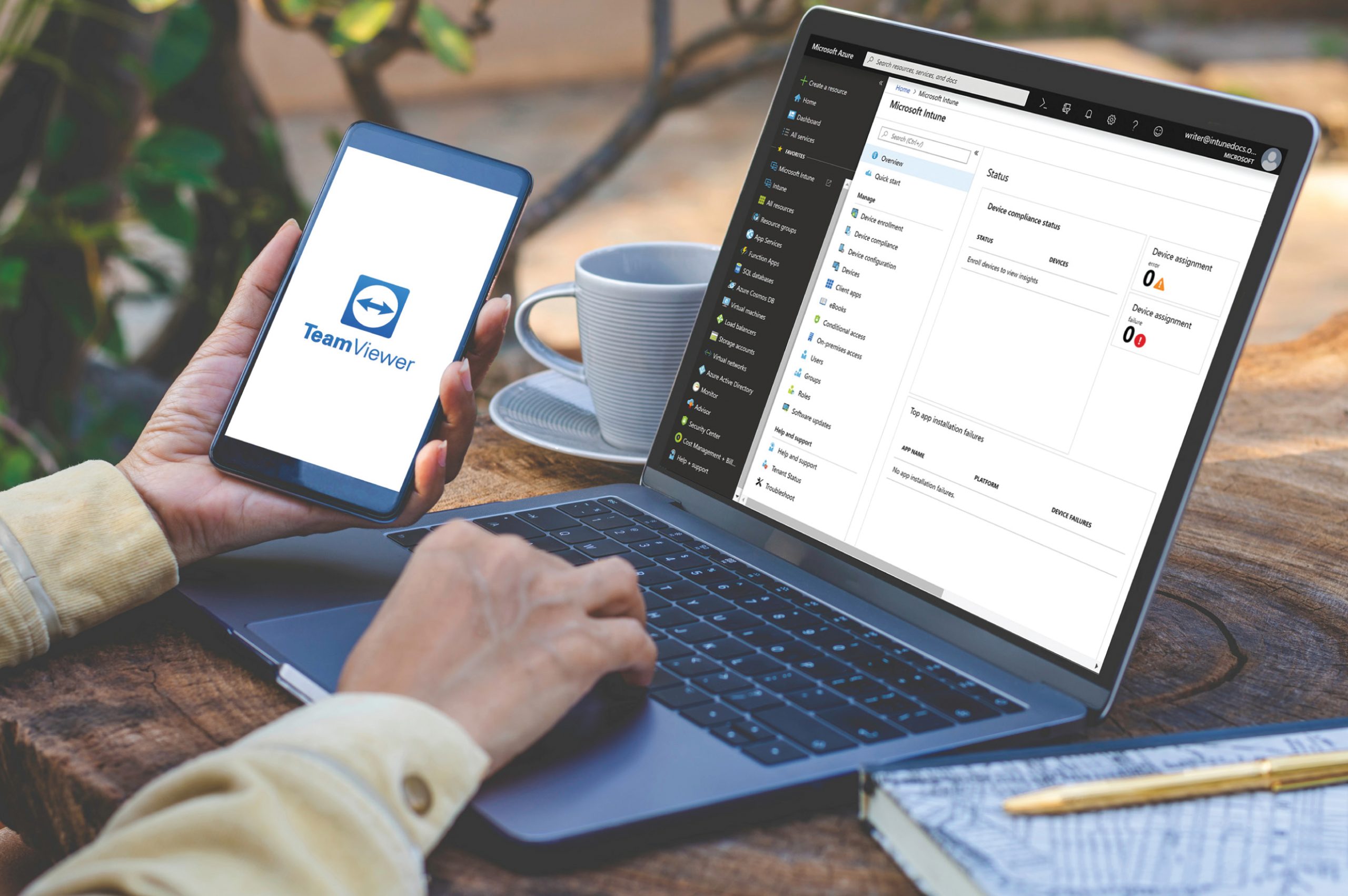 Initiate TeamViewer connections seamlessly from within Microsoft Intune.
What's Possible
Providing technical support can be challenging in the distributed work environments that have become commonplace in today's ever-changing global economy. Asking remote employees to bring their devices to a designated location for support is cumbersome and time-consuming, especially if employees aren't near the office.
The TeamViewer integration with Microsoft Intune within Endpoint Manager allows IT departments to remotely access and control any device directly from the Intune dashboard. And that means IT teams can work efficiently without using multiple applications to resolve their service requests, skip troubleshooting over the phone, and improve their first-call resolution rates.
Integrating TeamViewer with Intune allows you to:
Save time and costs by improving workflow efficiency and increasing productivity
Reduce incident resolution time by remotely accessing and controlling employee devices, including desktops, laptops, and mobile devices
Protect corporate data with a GDPR-compliant, end-to-end encrypted solution
And for enterprises, the integration can work both ways. TeamViewer Tensor can use Azure and Intune to enable single sign-on for added security.
Industry Spotlight: Education
A student complains that their school-provided device can't last beyond one class without running out of power. When the school's IT administrator checks the status of the device in Intune, the CPU usage appears abnormally high. The administrator then remotes in to the device using the embedded TeamViewer tools in Intune and finds malware that's using processing power and bandwidth to mine for cryptocurrency.
How It Works
The TeamViewer integration with Microsoft Intune is prebuilt, so there's no coding or development required. You simply enable the TeamViewer integration from the Microsoft Endpoint Manager admin center in Azure. Connect Intune to a valid TeamViewer subscription and you're ready to go.
When it's time to remotely connect to a device, find the device in the Troubleshooting or Devices screens in Azure. Under the More menu, you will now find an option called, "New Remote Assistance Session."
For end users, they will receive a pop-up from the company portal. If they have TeamViewer or TeamViewer QuickSupport installed, the connection begins. If not, it will prompt them to install QuickSupport. You can also silently install TeamViewer on any or all devices through Intune using our handy MSI package.
For more information on the setup and usage of the integration, check out this article in the TeamViewer Community.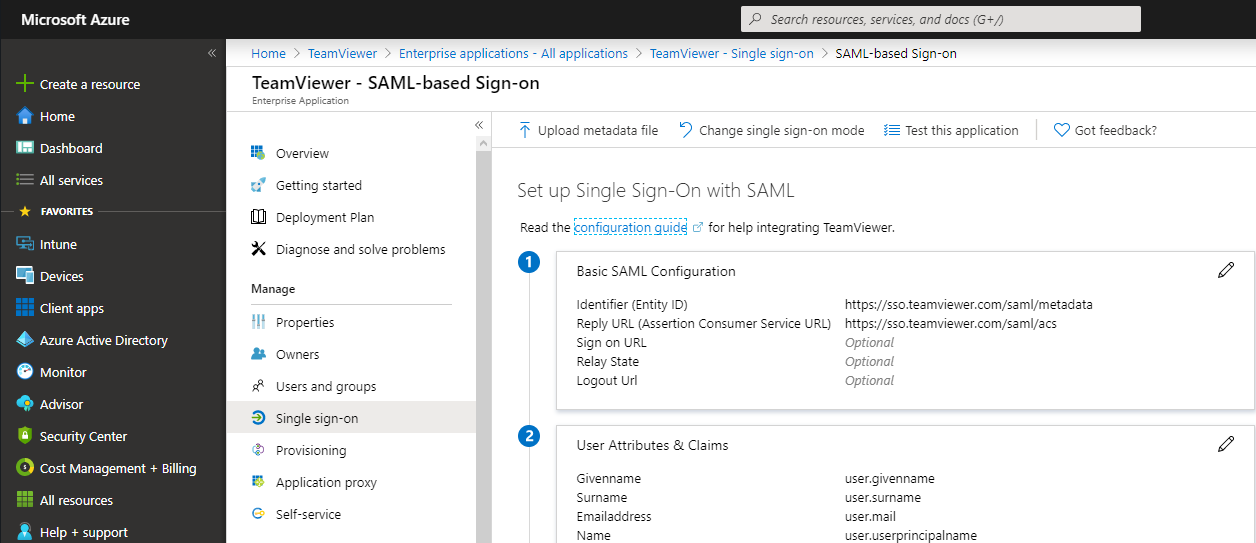 Use Intune to manage TeamViewer permissions, like single sign-on requirements.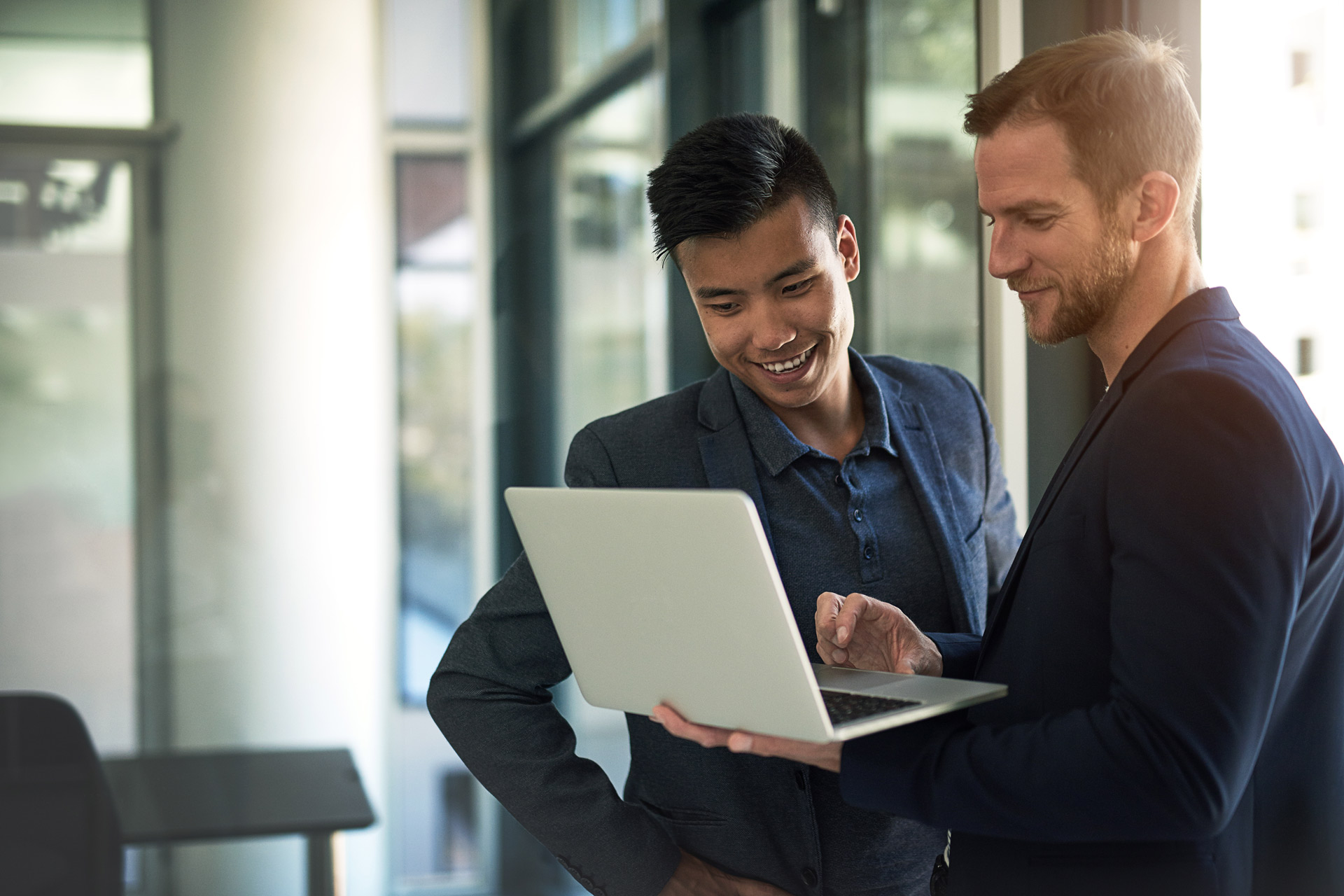 TeamViewer Makes Microsoft Intune Better
Microsoft Intune, as the cloud component of Endpoint Manager, is a powerful tool for IT administrators and support professionals, especially as workforces become more distributed and managing endpoints in person becomes less practical (and sometimes impossible). Yet, there are still some maintenance and troubleshooting tasks that are better accomplished with direct access to individual devices.
With TeamViewer's integration with Microsoft Intune, you can accomplish direct access without technicians leaving their workstation. Technicians save time and — in cases that require travel — money, while employees or clients can quickly return to their tasks.
Find out more about TeamViewer's integration with Microsoft Intune and request a demo.