The new chip architecture in the latest Apple computers represents a major step forward in computing, and TeamViewer is the first to offer native support for Apple Silicon.
You may have heard about recent developments in Apple's computer products. And, as is usually the case, TeamViewer is on the cutting edge in supporting this new technology.
At their Worldwide Developer's Conference in June, Apple announced they would manufacture their own processors for their desktops and laptops, replacing Intel. And although that announcement focused on technical stats like 11 trillion operations per second and 16 billion transistors, it's hard to see what those stats mean until you use a computer loaded with Apple Silicon.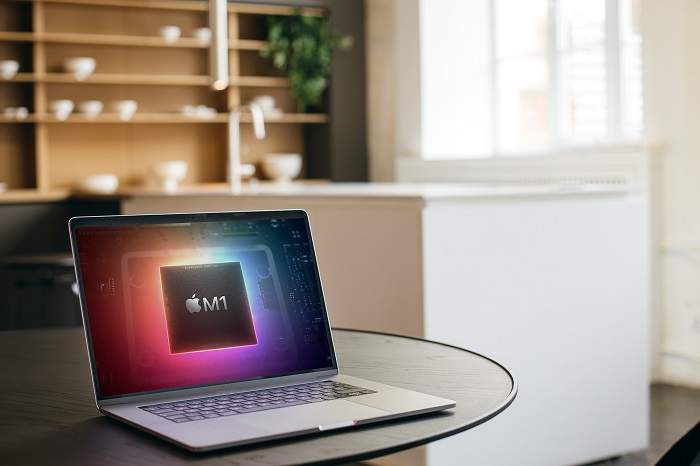 This Is a Gamechanger
Well, some of the computers are out and reviewers and the public have seen that the move to Apple Silicon was a major step forward in computing.
Apple's processors in the new MacBook Air, MacBook Pro, and Mac Mini use ARM architecture, the same architecture used in mobile phones and tablets. This leads to faster response times and a considerable improvement in battery life. For instance, the new MacBook Pro with the M1 processor has 2.8 times the computing power and 5 times more graphical power than the 2019 (Intel) version. This MacBook Pro also gets up to 20 hours of battery life.
Early Support Is Crucial
Because this is a change in chip architecture, a translation layer is needed when using legacy applications written for the old Intel chips. It's estimated that this translation layer comes at a cost of about 20% of the app's performance.
And that's why it was important for TeamViewer to natively support Apple Silicon from the start.
When you use TeamViewer on an M1-powered Mac, you are harnessing the full capabilities of your new computer. Blaze through your tasks with the new benchmark performance and longer battery life that's making reviewers throughout the tech world take notice, while getting the same benefits and features that you love from TeamViewer. Experience even faster TeamViewer performance, stronger security, and improved stability with our future-proof remote connectivity technology.
Try TeamViewer free for 14 days on your new M1 Mac (or any other computer).