Remote Monitoring and Maintenance: Stay Ahead of Security and Performance Issues
With remote maintenance programs, administrators can monitor client computers and network security and stability.
Remote Maintenance and Diagnostics
Advanced technology makes it possible to automate an increasing number of processes involving computer network maintenance and security, ensuring networks are safer and tech support more effective and accurate. With TeamViewer's remote maintenance software, it is possible to schedule software updates and checks on the status of various elements of the computer network, such as CPU usage, antivirus software, and whether the system remains online and uninterrupted. This means that issues can be resolved instantly and costly downtime can be avoided.
TeamViewer offers the option to automate responses and resolve certain issues automatically, without an IT technician needing to step in. Of course, issues that require an IT technician may still arise, but with a remote maintenance solution, IT professionals gain direct access to the affected computers in the network and troubleshoot the relevant technical problems. In short: remote maintenance solutions allow IT teams to obtain clear diagnostics and resolve matters quicker than ever before.
In-House Remote Maintenance vs. Outsourced MSPs
Even though remote monitoring and maintenance allows a high degree of automation, the level of complexity it involves – especially in large corporations – necessitates a great deal of IT know-how and expertise.
Organisations therefore have a choice to make: either outsource IT services to managed service providers (MSPs) or handle remote maintenance and monitoring operations in-house. Usually the entire scope of an IT network is too much for one team to handle in-house.
The main reason to hire an MSP is that they usually offer cost-effective and expert solutions with 24/7 tech support, which is especially interesting for small businesses and start-ups that may not otherwise have the knowledge in-house, nor sufficient resources, to provide seamless IT support.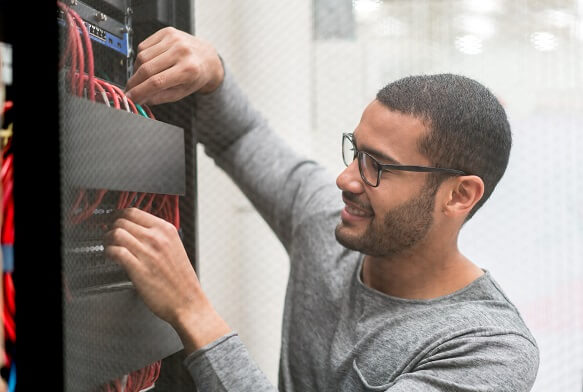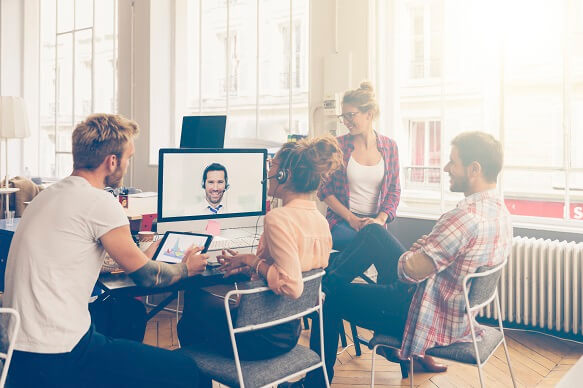 Not having to invest time and resources in finding the right employees or incurring the training, software, and server costs involved, can be a major advantage of outsourcing.
Additionally, outsourcing frees up time, resources and energy for your in-house IT services to spend on long-term goals like the research and development of your IT network.
However, many companies choose to conduct remote monitoring and maintenance in-house, as IT professionals then grow very familiar with the company's internal infrastructure, and are fully dedicated to the company's optimal performance.
This ensures a quicker response time and more direct remote assistance to colleagues within their network or organisation.
Customising RMM Policies
Remote maintenance software is designed to be intuitive and easy to manage, making in-house RMM more accessible and efficient. The TeamViewer solution offers extensive options to customise the remote maintenance policies you have in place for your network. For instance, you can determine which automatic checks are conducted at what intervals, programming exactly what values should prompt alerts or automated responses. This allows tech teams to tailor the remote maintenance solution exactly to the systems, infrastructure, and specific needs of your organisation.
Of course, in addition to having an overview of which checks need to be in place and knowing the consequences of each type of alert, IT professionals are also required to correctly interpret the monitoring and maintenance analytics. With this, they can respond with the appropriate systemic action to the reports generated.
Most remote maintenance programs will provide the option of sending urgent alerts to your mobile device or email, which allows you to instantly respond to crashes, security breaches, or sudden vulnerabilities in the network. You can also specify in the settings which incidents in the event log you want to be alerted about. Remote monitoring and maintenance solutions like TeamViewer equip companies with the right tools for precise and effective management of the company network.
Benefits of Remote Maintenance