What is Remote System Monitoring?
Managing devices and systems remotely is more important today than ever before. The advancing digitalization contributes to the fact that remote system monitoring is gaining more importance in everyday business. It helps companies keep an eye on their connected systems and devices. This form of proactive monitoring of client endpoints, networks and computers is just as important as the control of software solutions. This makes Remote Monitoring and Management (RMM) the most important security aspects of modern IT management.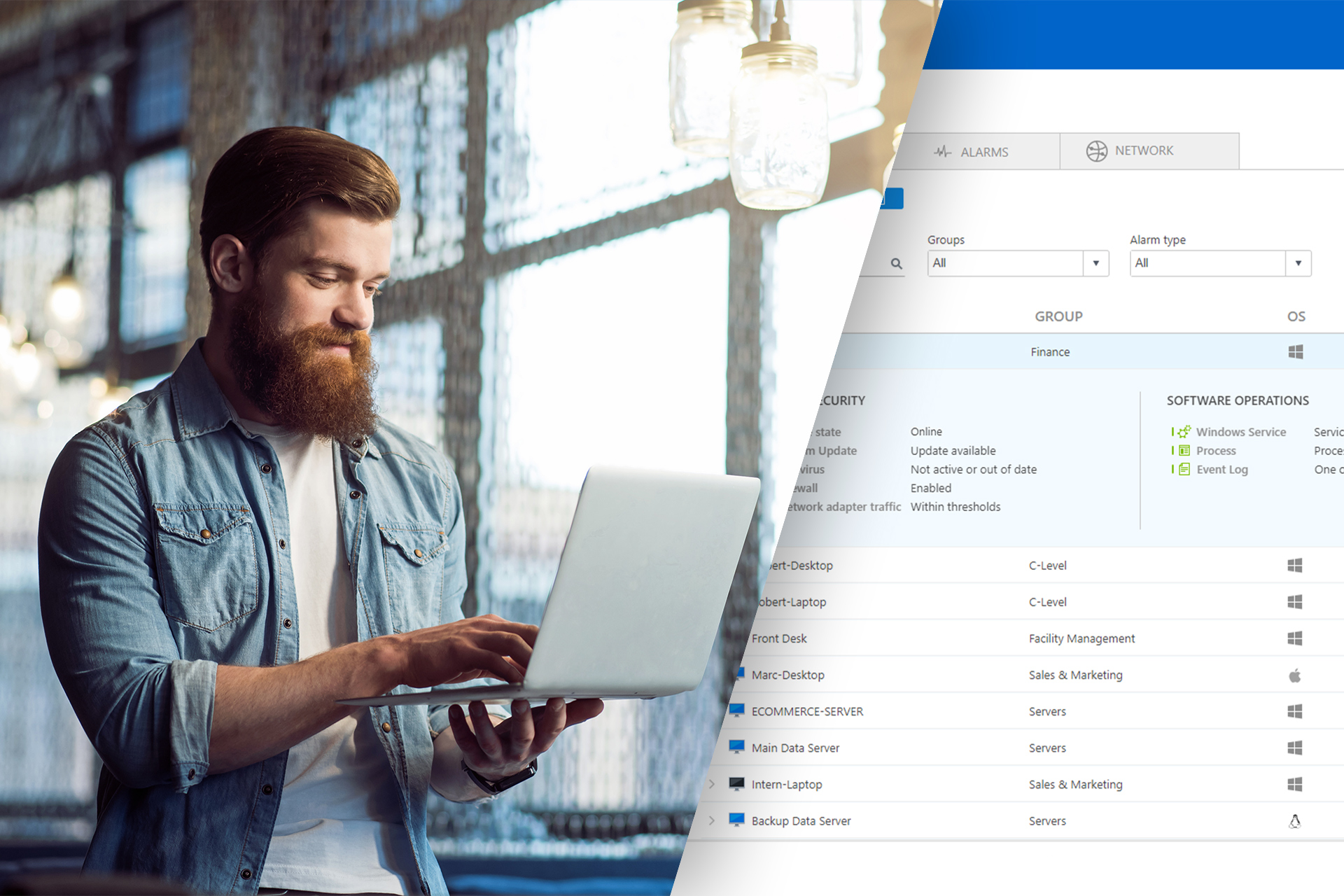 Remote monitoring systems: What RMM can do for your company
Remote management works easiest with an RMM platform. Such platforms enable a healthy network by providing remote access to all endpoints. At the same time, the monitoring of systems remotely guarantees the visibility needed into the underlying IT infrastructure:
Remote system monitoring makes it possible to keep an eye on business-critical aspects in the IT infrastructure.
Thanks to the transparency, it is possible to obtain all device information in one central location – for example, via a remote desktop for Mac. All that is required is remote device control, which makes the administrator's daily work easier.
The unattended access security ensures that remote PC login is possible for administrators. Therefore, there is no need for input from the actual end user.
A remote control for software helps to detect software vulnerabilities and patch them. This keeps devices protected all around – from both cyberattacks and human error.
The right tools: Programs to monitor your systems remotely
A remote desktop makes it easy to manage and maintain the corporate network. An indispensable part of effective protection is the integrated and automated workflows. This makes remote system monitoring a valuable tool for every enterprise. The following capabilities should be provided by the tools used:
Remote access device monitoring allows devices to be monitored nearby or remotely. This regular monitoring helps enforce policies and protect the end user and the network from harmful influences.
A remote video monitoring system provides active protection remotely. Remote sites are monitored remotely.
Remote system monitoring for servers provides comprehensive visibility into the health of the server environment. This is always a scalable approach that increases enterprise security through various automations.
Remote support software assists administrators and employees alike. This means that problems that occur on a day-to-day basis can be resolved particularly quickly.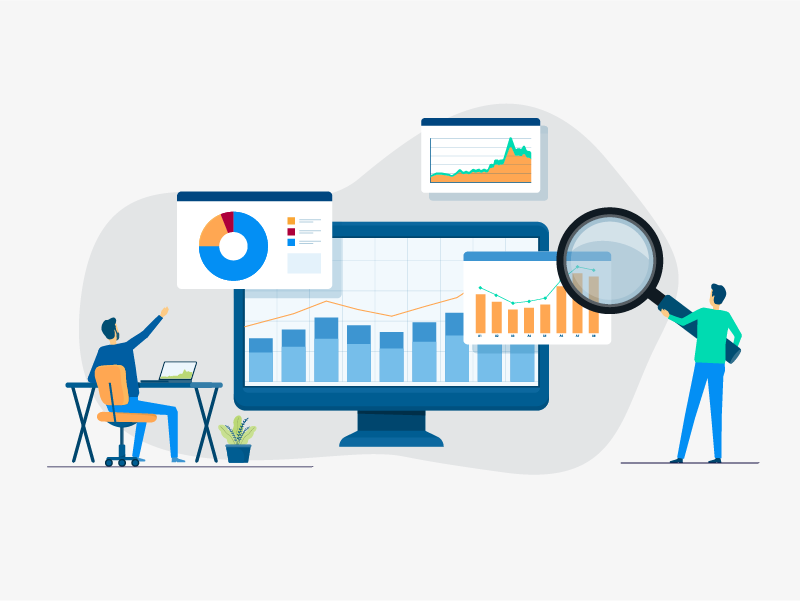 Remote monitoring and control systems: A chance for many business sectors
Remote monitoring and control systems can improve workflows in all business sectors. For this reason, the remote desktop for Linux, iOS or other operating systems is seen as an important tool in everyday business.
What is Remote monitoring and control?
Remote monitoring and control systems are a software solution that can automate the review of large and complex processes. In its basic function, it can collect data, analyze it and make decisions based on it. The important thing here is that hardly any human interaction is required. Therefore, companies benefit from higher efficiency and faster response time.
Chances and Benefits of M & C
Remote monitoring and control systems make work easier and faster. This is because they automate audit trails, log system and employee actions, and alert administrators when action is needed. There are other advantages to integrating such a system as a remote system monitor in the company:
Efficiency is dramatically increased because most processes are automated. This is significantly faster than processes where every step requires human interaction.
Whether Chrome, Windows or any other operating system, the systems are always able to provide the most important information for individual needs. Additionally, since it is possible to analyze the data in real time, companies can reliably detect potential threats.
With remote system monitoring, companies can react more quickly to problems. At the same time, the systems are usually capable of averting many risks themselves. If this is not possible, administrators can connect via remote desktop for iOS and intervene manually.
Change management becomes noticeably easier with a free remote PC and an M&C system. The reason for this is that supporting data is always necessary for such changes. The system collects this data and evaluates it according to individual specifications.
What is TeamViewer Remote Management?
Enhance your TeamViewer experience, know more about your devices, and proactively keep your IT infrastructure healthy, stable and secure. Boost your IT efficiency and centrally manage, monitor, track, patch, and protect your computers, servers, devices, and software – all from a single platform.
Remote system monitoring: Effectively, with TeamViewer
TeamViewer's remote system monitor helps companies keep their IT landscape secure and stable. At the same time, the software makes it possible to proactively monitor devices and increase IT efficiency:
The Remote Monitoring and Management software is an RMM platform. This makes it possible to manage all actions from a central location.
Device monitoring works easily through a remote desktop for Windows or for other operating systems such as Chrome OS. This includes monitoring specific network devices or tracking IT assets.
On Windows, Linux or the Mac operating system, the RMM helps apply and manage patches. This allows potential security gaps to be fixed quickly and securely.