Aveniq unifies and streamlines customer support with TeamViewer Tensor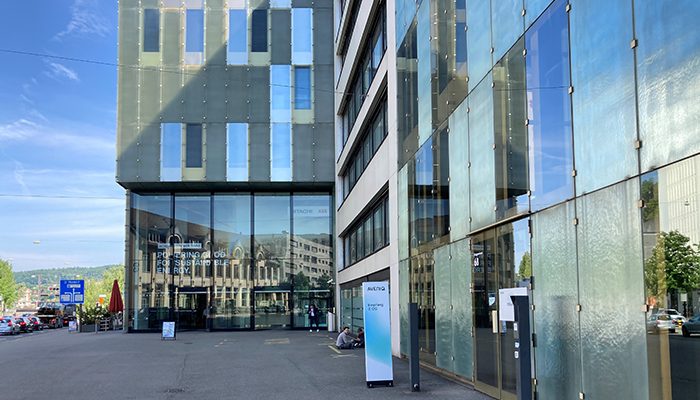 Aveniq is a Managed Services Provider (MSP) based in Switzerland that offers comprehensive IT services from a single source. The company, which was formed from the merger of GIA Informatik and the Avectris Group, offers its customers modern IT solutions – from planning to implementation, particularly in the area of hybrid cloud architectures. The daily range of services for customers from various industries includes, among other things, the operation of the IT infrastructure, the installation of services, and service packs. Aveniq employees ensure that an SAP integration is implemented as desired, Microsoft Office or Citrix Workspace are functioning, and are also available with rapid IT support if there is a problem.
"A lot of things can be solved directly by our service desk, but there are always cases where we need to connect to customer systems to provide the best possible support," reports Sandro Essig, Professional System Engineer at Aveniq.
Challenges
After the merger, the IT support team was faced with using multiple remote support solutions, some of which no longer met the latest standards or the company's security requirements. The disparate tools hindered operations as employees had to switch between different remote support solutions to help end customers. It was also a challenge to support diverse customer environments.
"We wanted a central reliable platform for remote support and troubleshooting for both our employees and our customers," recalls Sandro Essig.
Aveniq needed a solution provider that enabled quick and easy implementation. The MSP had clear requirements: the remote support solution needed to be device- and platform-independent, supporting a wide variety of operating system platforms and business-critical systems. Access to the customer's devices and systems should be clearly regulated to ensure that only authorized employees have access.
Solution
With TeamViewer Tensor, Aveniq has found a remote connectivity platform that is applicable to all IT environments. Whether on-site or maintaining remote systems in the cloud, all supported end devices can be conveniently managed and controlled by employees directly via the TeamViewer Tensor interface.
The unattended secure access also allows the management of server solutions in the cloud. At the same time, data security is always guaranteed: All data is encrypted during transmission and at rest. Individual user rights can be granularly defined for each server thanks to Conditional Access, so that only authorized persons are granted access. The integrated reporting log also captures all connection data from remote sessions. This allows Aveniq to keep track of who has done what, ensuring that all internal requirements are met.
Results
By consolidating all remote support activities on one platform along with the resulting centralized management of access rights and security settings, Aveniq was able to further optimize its customer support workflow and simplify processes.
Whether for customers or their own employees – with TeamViewer Tensor, Aveniq's IT experts solve IT support issues quickly and easily and only have to go on site in individual cases. This increased efficiency, agility, and overall employee satisfaction, which aligns perfectly with Aveniq's goals of driving digital transformation with maximum customer focus.
Thanks to Conditional Access, only those who are responsible for the respective customer are granted access. "TeamViewer Tensor also otherwise fits into and works with established systems and solutions: For example, with the Windows user account control UAC, or the endpoint management tool Intune, which was also important to us," adds Sandro Essig.
Sandro Essig sums up:
"The big advantage for us is the time savings, because TeamViewer works across all platforms, , on any device, with any operating system, and in cloud environments, which is a big plus for us and our customers."
Benefits for Aveniq: