AR-LEAN
AR and wearables for industrial environments
In the research project AR-LEAN a platformbased framework was developed.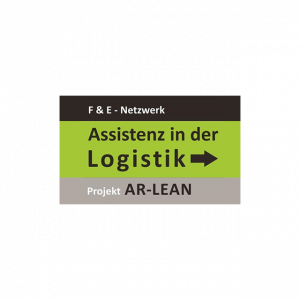 The Project
The main goal from AR-LEAN was to build a platform-based framework for using human machine Interfaces and wearbles for logistics and assembly purposes. The focus in development was to get a basic application and using different devices within the framework. This was designed to create new Services with augmented reality in a new environment.
The focus point was the development of software and hardware interfaces. Contextualized information was visualized as AR-applications for smart glasses and as an additional wearable RFID-wristbands were used.
TeamViewer has participated in the subproject AR-LEAN.SmartGlasses.
Quick Facts
Project Period: 2016 – 2018
Project Partner: TeamViewer Germany GmbH, Fraunhofer IFF, KEYLAND SISTEMAS DE GESTION S.L., Progis Software GmbH
Project frame: EUREKA
The research project ended successfully in 2018.
Partners
VDI / VDE Innovation + Technik GmbH