BauPrevent
Digital sensor-based prevention assistance
The aim of BauPrevent is to create a healthier and safer working environment for skilled craftsmen, for example with an intelligent assistance system that enables employers and employees to track the workload of each individual employee.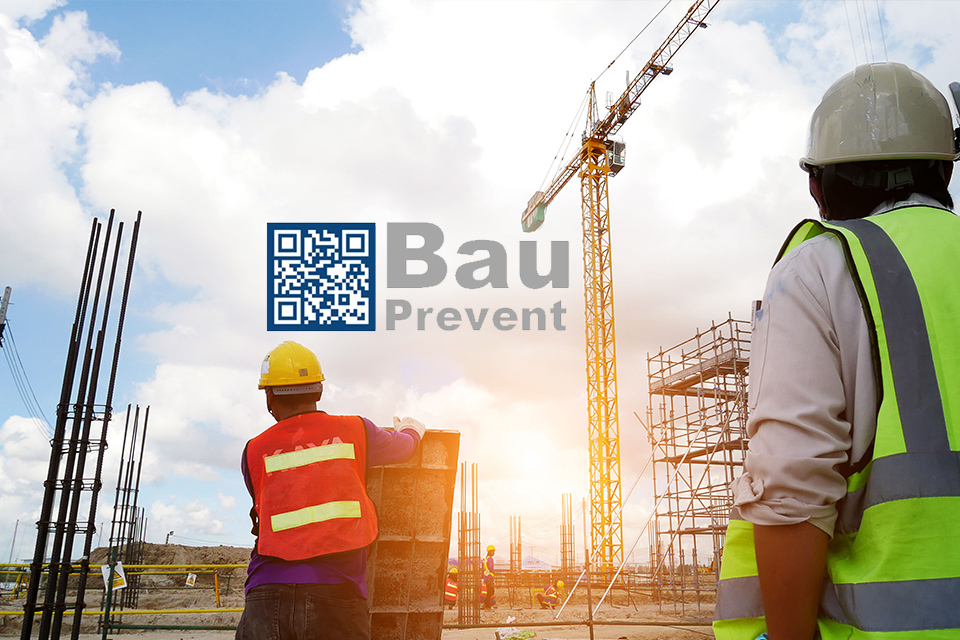 Initial Situation
Thinking of a construction site, a picture of hard and sudatory work might come to your mind. But the various jobs are not only exhausting, they can also be dangerous. In order to prevent health issues, lots of effort go into monitoring and balancing the stress level of workers, who do ergonomically critical work.
Challenges
As described above, being constantly confronted with high physical stress levels, construction workers are in danger of accidents and injuries, leading to absenteeism and a lack of productivity in the long run. Poor postures and high-risk movements lead to illnesses and are often caused by inadequately equipped working environments and operations. Additionally, an absence of physical stress monitoring and accordingly adjusted schedules by the employers is an obstacle towards a more balanced configuration of individual workloads.
Goals and benefits
BauPrevent has set the goal to create a healthier working environment for skilled trade craftsmen. While operating e.g. on a construction site an intelligent assistance system enables employers and employees to keep track of the workload executed by the individual laborer. Every worker wears a network of sensors, sending alerts when the physical stress level is strained. Furthermore, the company is able to balance the occupancy rates and operational areas by individual scheduling as all deployments are monitored.
TeamViewer's role
TeamViewer develops a unique sensor system for the building industry and will supply tools to manage networks of body worn sensors. We will help by developing an IMU-based IoT-platform integrating the sensors into it. This will not only further TeamViewer sensor portfolio, but also help to make skilled trades craftsmen everyday work safer and more productive.