MAL
Understanding concepts of algebra multimodally
Experience algebra in a playful way through mathematical didactics and technical solutions.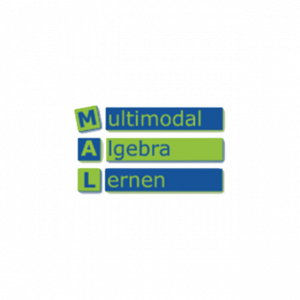 The Project
The research project "Multimodal Algebra Lernen" (MAL) investigated the possibility of understanding algebra through different concepts. Mathematical didactics and technical solutions were merged. Scientist of the Center for Clinical Studies at the University of Bremen and of the ifib – Institute for Information Management Bremen GmbH have accompanied the research project. The aim of the project was to bring algebra closer in a playful way through different digital learning opportunities on Smart Objects.
At the end of the project a tour through Germany was organized. The scientific results were presented at various locations and participants took part in panel discussions on topics such as "Experiential Learning" or "Digitisation and School".
Quick Facts
Project Period: 2016-2019
Project Partner: Universität Bremen, TZI – Digital Media Lab, AG der Didaktik der Mathematik, Wesermann Verlagsgruppe, Universität Bremen – KKSB
The Project was successfully completed in 2019.