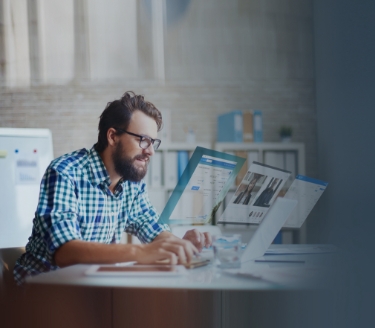 Get Your TeamViewer Plan Today!
Here you will find a complete overview of all TeamViewer products and subscription plans, including the differences between the individual plans.
Download the overview as PDF
Maximum number of participants per conference

Maximum number of participants with video

Assign roles during Video Conferences (moderator, presenter, and particpant)

Conference Recordings

Breakout Rooms

Raise Hand

Logo & Color Customization

Chat

Private Chat

File Sharing via Chat

Screen Sharing

Document Sharing and Annotation

Whiteboard

Surveys and Quizzes

Shared Notes

Email invites

Custom Roles and Permissions

Configurable in-conference permissions, e.g. whiteboard editing, camera, microphone, seeing other participants, group and private chats.

Password-Protected Conferences

Locked Conferences and Waiting Room

Custom backgrounds for webcam videos (Blur, Image or Presentations)

Web-Client, runs on all common Desktop and Mobile devices

Phone Dial-In

Moodle Plugin

Calendar sync (Outlook)

Single Sign-On

API to Schedule, Start, End Conferences

Screen Reader Compatibility

Keyboard Navigation

Low Vision Consideration

Accessible UI