Support of iOS, Android, and Windows Mobile Devices
TeamViewer makes it easy to connect to mobile devices for remote control and support
Access devices with Android, iOS and Windows 10 operating systems
TeamViewer is the only remote support software on the market that is compatible with both iOS and Windows phones, as well as more than 60 Android manufacturers. Connect to a mobile device in seconds to provide support or share files. Screen sharing for iOS allows you to share the screen of iPhones or iPads to detect problems in real time and provide customized help. Simply download the QuickSupport app from TeamViewer to allow access to your mobile device.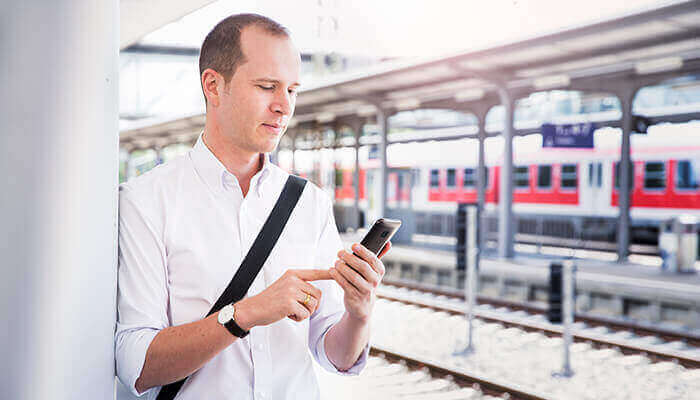 Supporting Mobile Devices
Android devices
Screen sharing
Remote Control
File Transfer
View Device Information
OEM Support
Unattended Access
Mobile to Mobile
iOS devices
Screen sharing
File Transfer
View Device Information
Push Settings
Mobile to Mobile
Windows 10 mobile devices
Screen Sharing
Remote Control
Mobile to Mobile
TeamViewer Quicksupport
For incoming connections to your mobile device you need TeamViewer Quicksupport. With this app, people can connect to your mobile device and even control it – but never without your knowledge and permission. The person wishing to connect to your mobile device needs to be using a licensed version of TeamViewer with the "support for mobile devices" addon.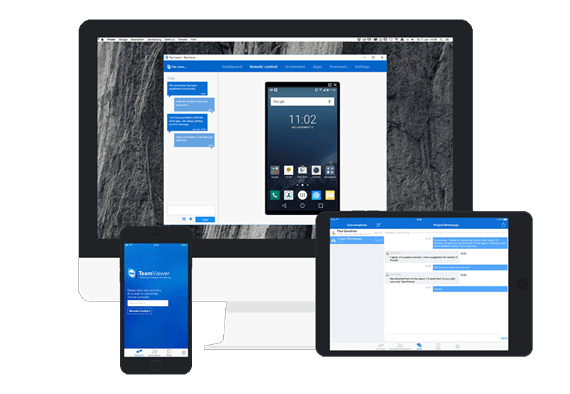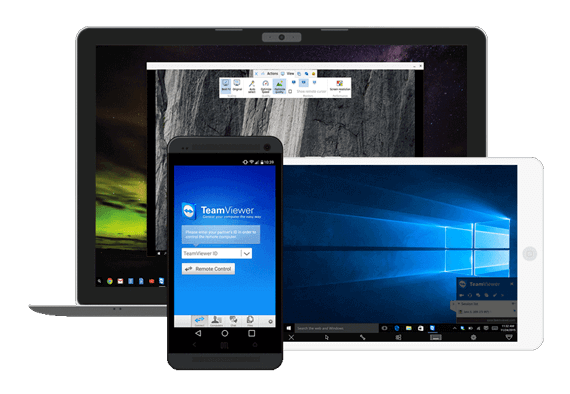 TeamViewer Remote Control
For outgoing connections from your mobile device, you have to use TeamViewer Remote Control. An outgoing connection is always possible with any TeamViewer license, including the free version. If the target device is another mobile device, the "Support for mobile devices" addon is required.
How to Start Live Mobile Support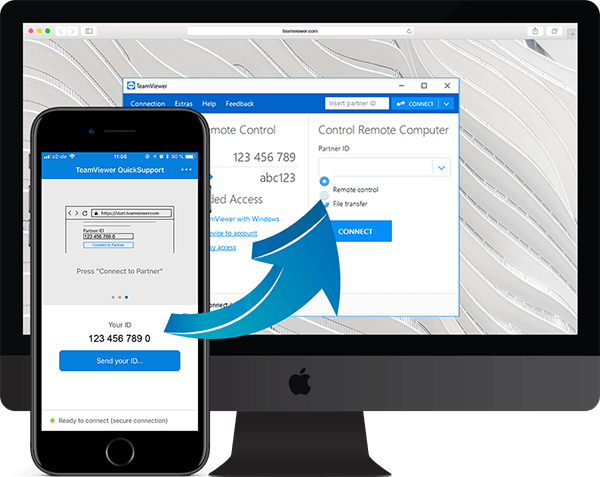 Have your partner start the app and provide you with the device's TeamViewer ID to establish a connection from your computer.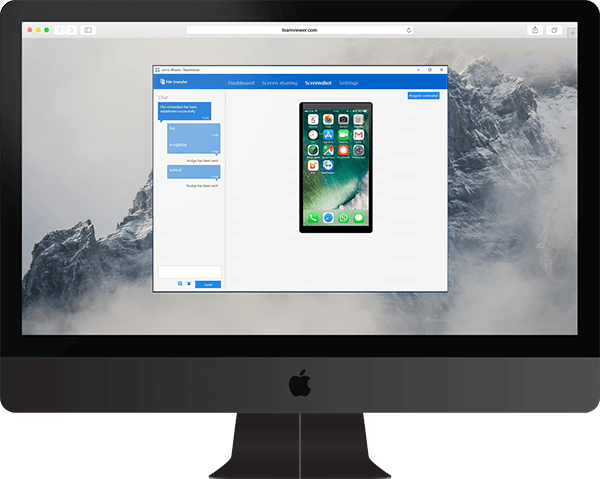 The new TeamViewer session window will appear, allowing you to provide support to the mobile device.
TeamViewer is the easiest, most advanced solution for remotely supporting mobile devices
Industry first screen sharing for iOS – TeamViewer is the leader for cutting edge remote support solutions
Higher performance with better speed and session quality than other remote support solutions
Extended Enterprise Management (EEM) software integrations IBM MaaS360, Microsoft Intune und MobileIron
Greater accessibility for global enterprises through support for more than 30 languages
TeamViewer Mobile Support Features
The Mobile Dashboard
TeamViewer offers the option to transfer configurations and profiles to your mobile device. You have visitors and don't want to reveal your passwords? Then just send the wireless settings to iOS devices in seconds. You want to set up e-mail accounts on your employees' device? No problem with the Mobile Dashboard.
Keep an eye on your device status at all times. Whether CPU load, disk space or the version of the operating system: in the dashboard, you have all the important information at hand.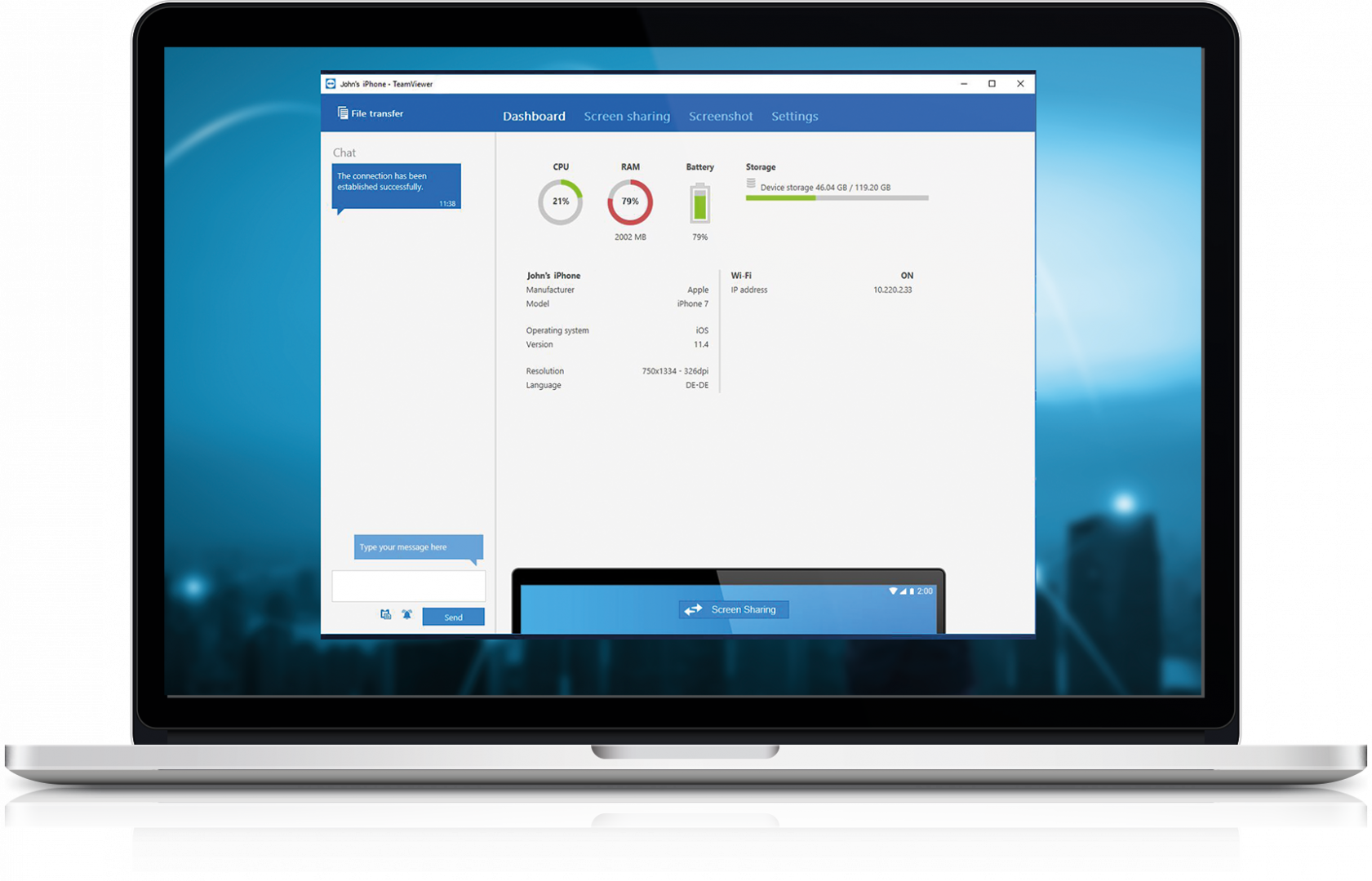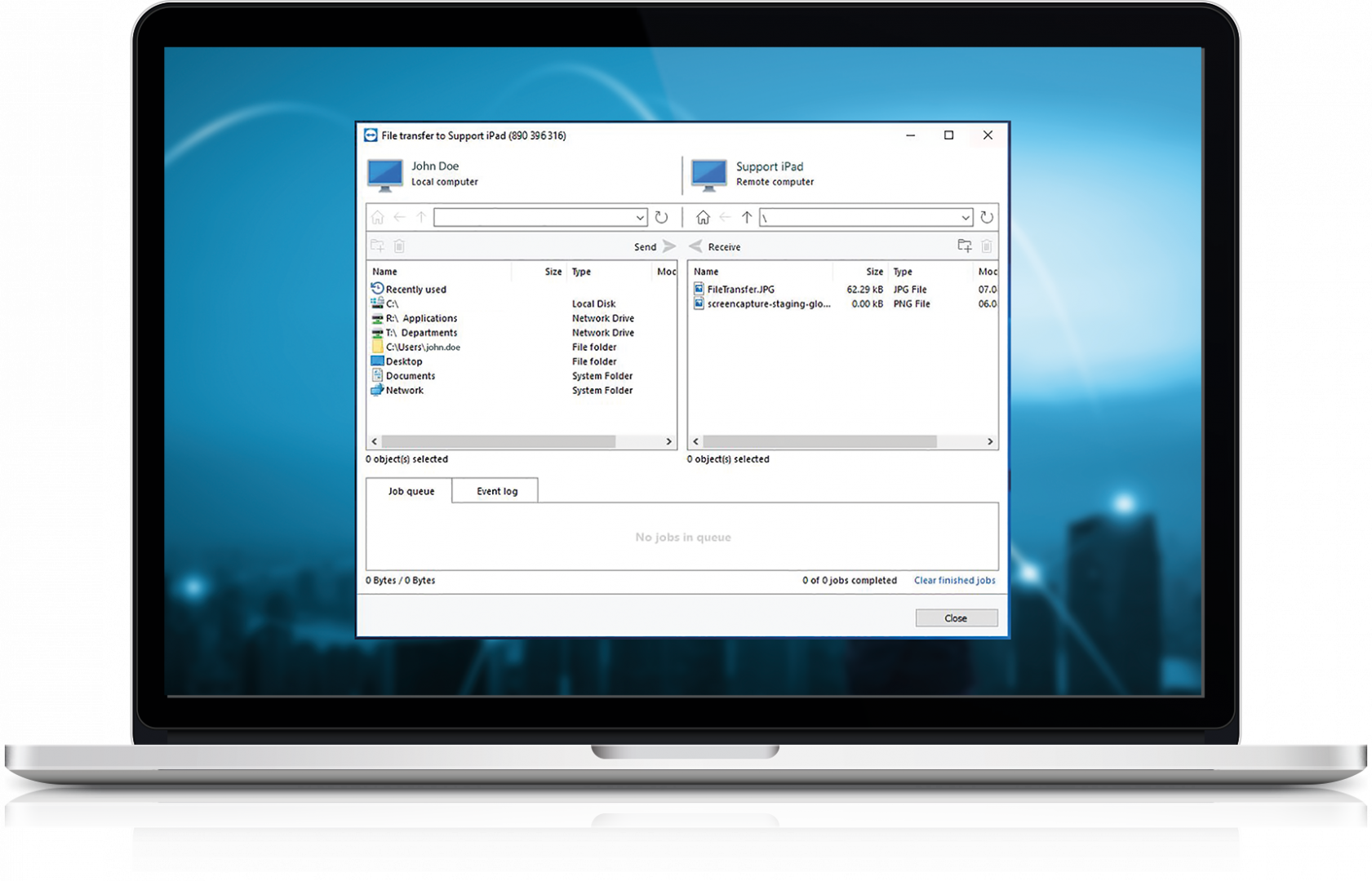 Integration with iOS app files
TeamViewer QuickSupport is the first remote support app that is available in the Files app on your iOS device. This allows you to manage all file transfers on your device from a central location. File transfers can be combined with any other iOS app that supports files, such as Box or Google Drive.