Besides Vision Picking, leading beverage company now uses Remote Support and xInspect for digital training.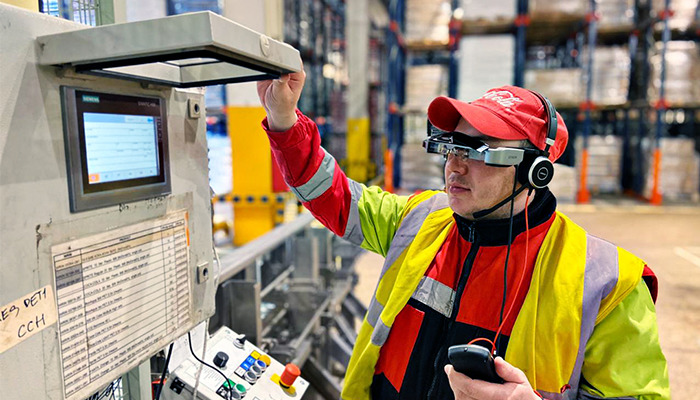 As one of the world's largest bottlers of Coca-Cola, the CocaCola Hellenic Bottling Company (HBC) operates in 28 countries and is responsible for the production and bottling of the entire Coca-Cola range. Coca-Cola HBC is already successfully using the vision picking solution xPick at 18 logistics locations (plants and distribution centers) to optimize its logistics processes. The expansion of the augmented reality application for remote support and digital training was therefore a logical consequence for the restructuring of further business areas.
Challenges
Problems or changes during operation often meant costly downtime, as expert knowledge is not always available on site.
Seamless and reliable documentation is necessary for the complex maintenance and inspection processes. This was previously done manually, which made the process very time-consuming and error-prone.
The so-called Plant Tours, inspections of the respective locations by the management, used to involve a lot of travel.
Solution
The comprehensive use of the remote support solution xAssist in all 54 locations avoids downtimes on production lines. Using smart glasses, employees on site contact experts via live video call and receive direct assistance in restoring the systems to operation. In addition, management visits can now also be carried out via live video call.