Increasing the efficiency of repairs and services at Toyota Germany with TeamViewer Frontline remote support.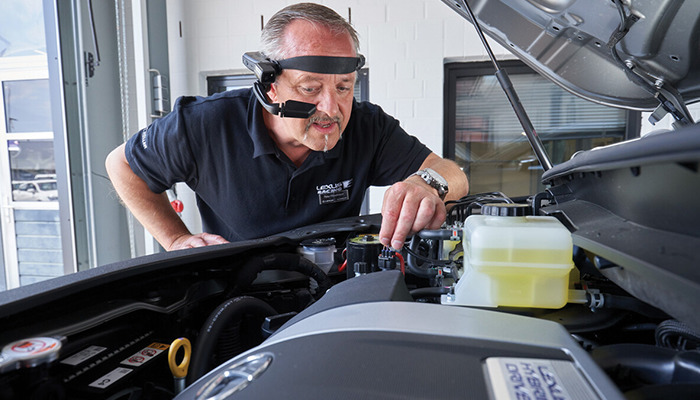 Toyota Deutschland GmbH has been based in Germany since 1971, and has since established itself strongly as a brand in the German automotive market. The company's own Toyota and Lexus workshops provide comprehensive services and vehicle repairs for customers.
Challenges
Deployment of experts
Travel expenses
Provisioning replacement vehicles for customers
Solution
With the TeamViewer Frontline remote support solution, mechanics can now contact experts directly through their smart glasses. The camera in the smart glasses captures the exact field of view of the mechanic.