EDR: What is Endpoint Detection & Response?
The Endpoint Detection and Response (EDR) technology concept makes it possible to prevent cyber threats and helps to protect one's own end devices. This makes EDR Technology an important concept for PCs, tablets, smartphones and servers alike.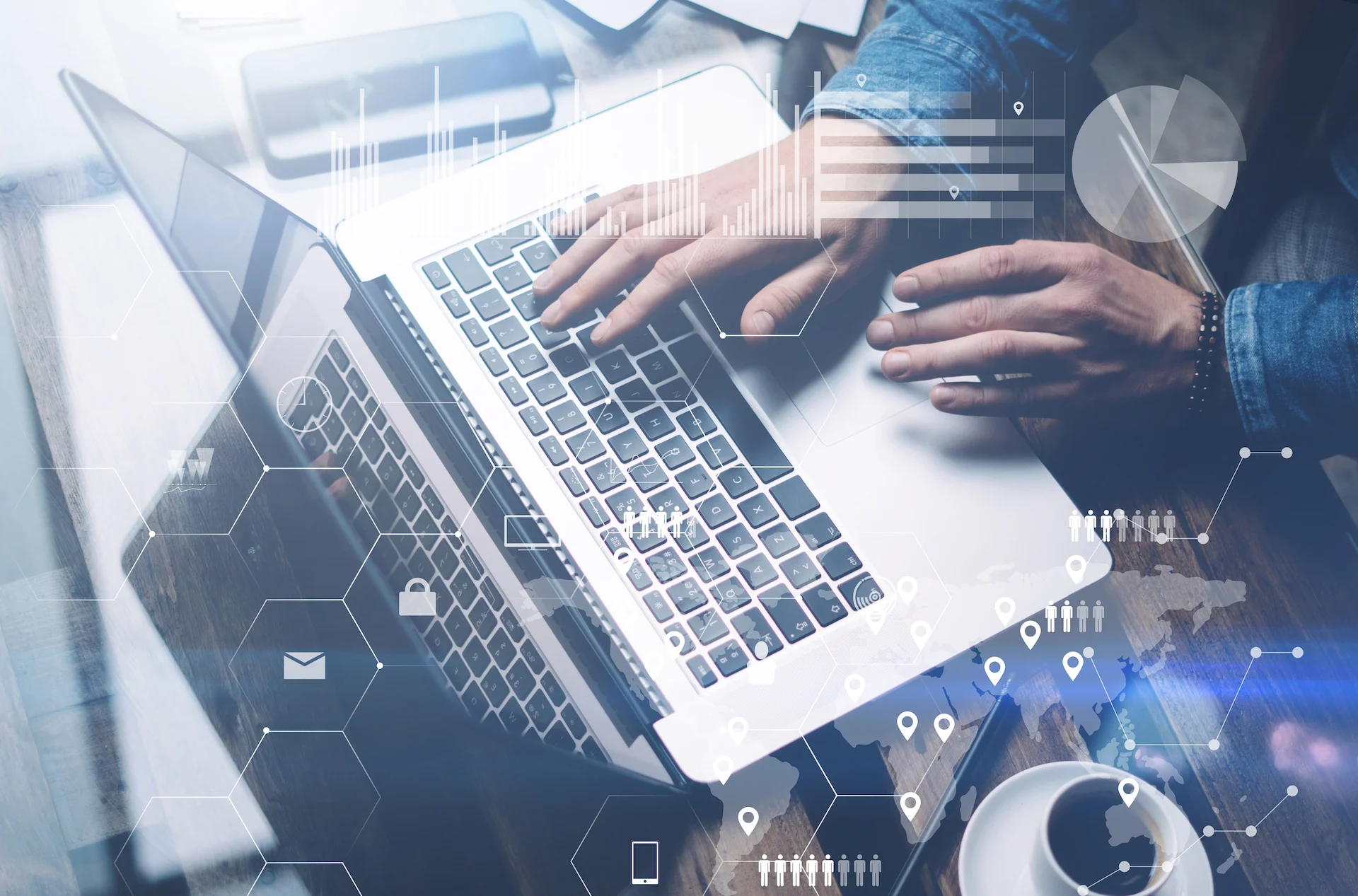 What is EDR?
The acronym EDR stands for Endpoint Detection and Response and is also known as EDTR. It is an endpoint security solution that is responsible for continuous monitoring of endpoints. This permanent monitoring enables the technology to detect and respond to cyber threats such as malware or ransomware at an early stage. The basis for this is always the analysis of context-related information, which can be used to make corrective proposals for recovery.
Endpoint Detection and Response – how does it work?
EDR technology is equally important for IT-management and for developers. The reason for this is that EDR noticeably increases security in the company. To achieve this, these security solutions record all events and activities of their endpoints and workloads.
These records promote visibility for the internal or external security teams, making it possible to detect incidents early. Therefore, it is necessary for the solution to be able to continuously capture real-time data. This way, it always ensures a comprehensive overview of what is happening at the endpoints.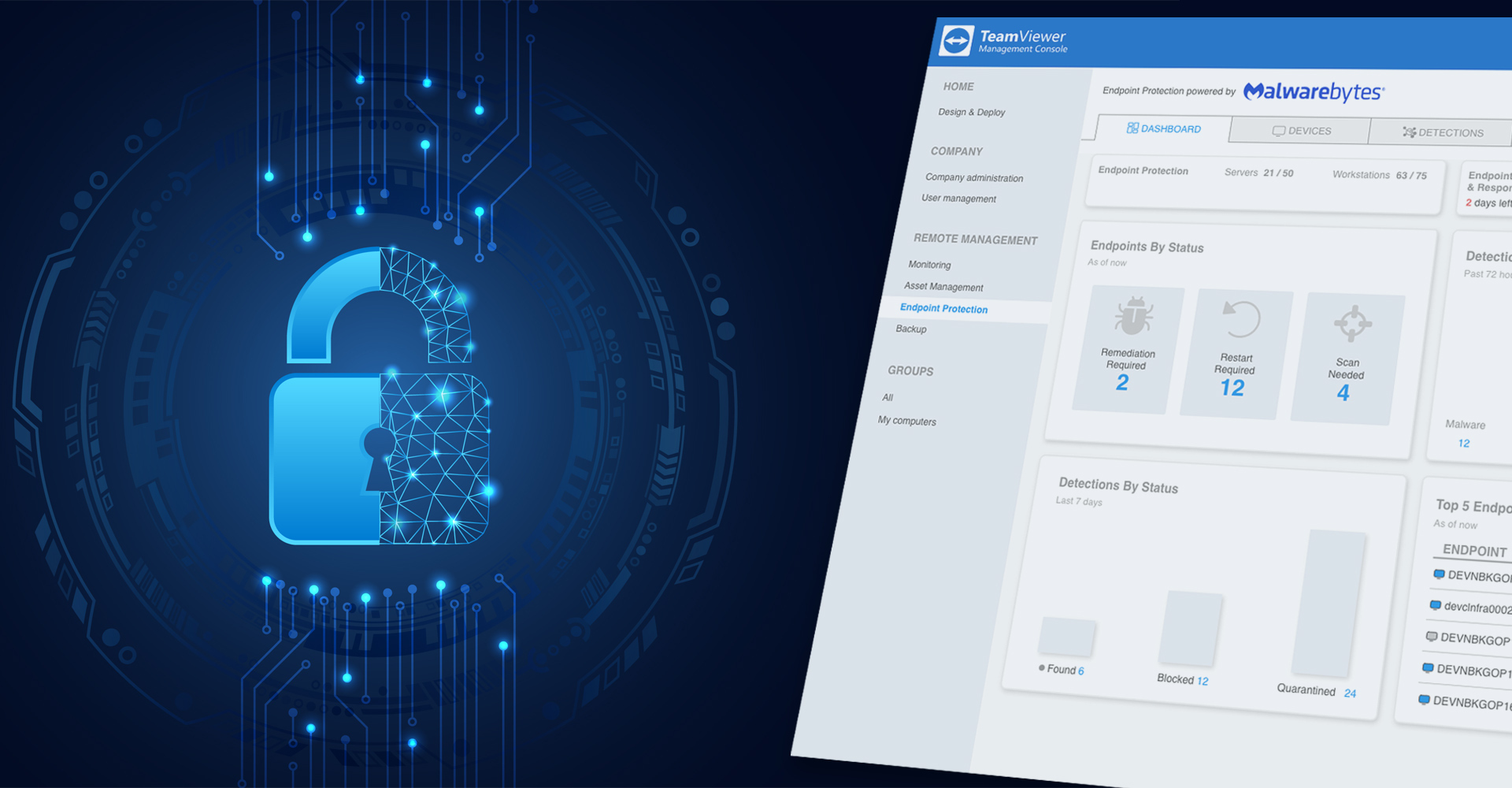 Components and functions of EDR
The question "Why EDR?" is best answered by looking at the functions that the solutions provide to enterprise IT-management. Of course, individual components and functions vary in different software products, but a certain basic set is always included.
1. Detect sneak attackers automatically
With the help of social engineering hacks, attackers succeed time and again in gaining access to systems. For developers or users, it is hardly possible to reliably detect potential sources of danger at any time. Therefore, EDTR provides the required transparency and analyzes all events in real time.
The result: suspicious behavior can be automatically detected from the available data in the EDR database.
2 Managed Threat Hunting
The ability to proactively defend enables threat activity to be investigated, detected and tracked. This allows organizations to detect potential threats early, before they become a problem.
3. Overview of historical and real-time data
Because the EDTR records all relevant data, it necessarily stores incident activity as well. Finally, with a comprehensive data set in the EDR Database, it is possible to preemptively revisit one's security perspective.
4. accelerate investigations
Thanks to contextualized intelligence, it is possible to sufficiently understand the data collected. This enables security teams to track even sophisticated attacks and detect incidents directly. The result is faster and more accurate remediation.
5. Isolation of compromised devices
If a cybercriminal succeeds in contaminating a device with social engineering hacks, the EDR acts immediately. Depending on the security settings at hand, it isolates the endpoint in question, which is also commonly known as network containment.
This approach is an important step for IoT-security. This is because the potentially compromised host is shielded from the rest of the devices. This approach ensures that the performance of other network participants in the enterprise remains stable.
The difference between EDR, EDD and XDR
Companies asking themselves " Why EDR?" are certainly familiar with the terms EPP and XDR. These are different technologies that differ in their focus.
EDR: Endpoint Detection and Response is a security solution that collects real-time data and exposes endpoint activity. The goal is to detect suspicious behavior and isolate the devices. For this to succeed, permanent data collection and continuous monitoring are required.
EPP: The Endpoint Protection Platform basically pursues the same goal as the Endpoint Detection and Response solution. However, it is inferior to EDR in terms of security. This is because it cannot deal with APTs, for example. It is based primarily on a preventive character, which can be excellently combined with the proactive EDR.
XDR: Extended Detection and Response technology is a further development of EDR. The difference is that XDR doesn't just look at endpoints for threat detection and response. Instead, the technology analyzes the entire IT infrastructure. The new concept thus makes an enormous contribution to IoT security in companies.
Why is EDR important for businesses?
There are several reasons why EDR is a key security element for businesses:
Complete prevention is impossible, which is why proactive analysis is essential.
Once a cybercriminal has found his way into the corporate network, he can stay there for as long as he likes. This state of affairs must be prevented.
The transparency required to effectively monitor endpoints is not available in most companies.
In order to react appropriately in the event of an emergency, actionable information is required – and EDRs provide this.
What's more, data alone won't help. Instead, EDRs offer numerous functionalities that help to actually eliminate the threat.
The advantages of an Endpoint Detection and Response
To maintain security in videoconferencing, the EDR provides the benefits that enterprises need. Of course, this also applies to any other area that is important for IT security. The following EDR benefits speak for the choice of such a solution:
EDRs can detect and investigate threats.
Threat intelligence services additionally increase the effectiveness of endpoint security solutions. The combination of the two helps identify exploits and detect even multi-layered zero-day attacks.
New investigation capabilities integrate AI and machine learning, which can automate the investigation process.
Existing knowledge bases help EDRs identify and protect against specific attackers or attack modes.
What is TeamViewer Remote Management?
Enhance your TeamViewer experience, know more about your devices, and proactively keep your IT infrastructure healthy, stable and secure. Boost your IT efficiency and centrally manage, monitor, track, patch, and protect your computers, servers, devices, and software – all from a single platform.
What to look for in EDR solutions?
Organizations looking for Endpoint Detection & Response should pay attention to the most important key aspects:
Real-time visibility should extend across all endpoints.
A large amount of telemetry data in a threat database is required for an effective response.
Additional behavioral protection enables effective detection and response to endpoints that may be compromised.
Integrated threat intelligence provides the necessary context to attribute to specific attackers.
The ability to respond quickly and accurately to incidents should also be available.
The solution should be cloud-based to always guarantee that none of the endpoints are compromised.
By the way, if such a software solution offers the highest level of protection, it also increases Data Security with Augmented Reality.
What we from TeamViewer have to offer
The Malwarebytes solution is designed to meet the needs and security requirements of medium and large enterprises. Therefore, it provides the necessary EDTR functions to ensure that future risks can be detected immediately, if possible.
Threats are targeted, isolated and eliminated with Endpoint Detection and Response – including ransomware attacks.
Full Endpoint Protection functionality, including zero-day exploit and malware protection.
Security Settings enable granular threat isolation modes to stop the spread of malware.
In addition, a full ransomware rollback is possible up to 72 hours after the attack.
The managed, policy-driven cyber defense solution creates maximum protection with no impact on endpoint performance.
The collection of detailed threat intelligence is equally suited for analysis and investigation.
EDR security is more crucial than ever before
Data and endpoint security requirements are increasing day by day. Endpoint security has always been an important part of a well thought-out security concept. Although network-based defenses can stop many attacks, malware can still reach individual endpoints.
In view of new technologies, new challenges are constantly emerging: Data security with augmented reality and videoconferencing security are becoming increasingly important. An endpoint-based defense solution that understands the behavior of all devices is therefore particularly important for companies. After all, such a software solution helps to detect threats at an early stage and to react to them accordingly.