What is endpoint security and how does it work?
Endpoint security is an important part of a company's cybersecurity program. The size of the company does not matter because the increasing digitalization does not stop when it comes to small businesses. But what is endpoint security and what do companies need to consider when choosing appropriate software solutions?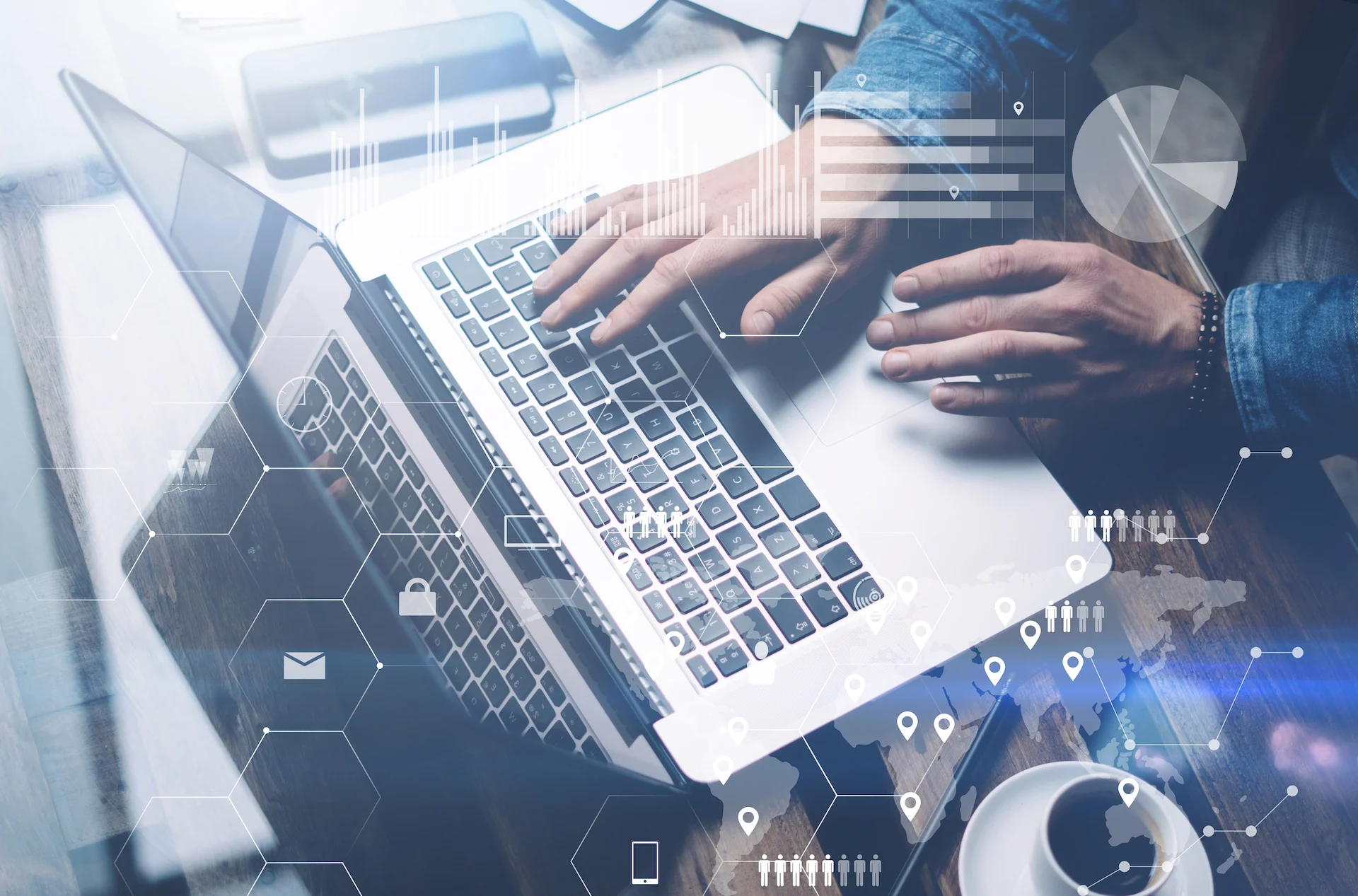 Definition: What is Endpoint Security?
Endpoint security is first and foremost about ensuring the security of endpoints. This includes desktops, laptops, but also mobile devices. They can all fall victim to cybercriminals, which makes comprehensive protection all the more important. Endpoint security software protects individual devices from possible cyber-attacks.
By the way, the term endpoint protection follows the same principles and functions as endpoint security. Although the two approaches differ in some respects, they are nevertheless used as synonyms.
Endpoint security and its importance for overall cyber security
Cybersecurity requirements are increasing day by day. At the same time, the number of endpoints within enterprises is increasing dramatically. This includes increasing remote access, for example from the home office. Although these possibilities increase convenience and are emblematic of the modern way of working, they bring with them invisible dangers: Cyberattacks that jeopardize the security of endpoints.
Cyberattacks don't even stop at small businesses. In many cases, it's easier to cause damage or spy on data here.
Most data breaches today occur via laptops or smartphones. That's why endpoint security in companies should also take these devices into account.
If attackers succeed in spying on sensitive data, the company suffers. This can manifest itself in very different ways – for example, in lost company data or in damage to the company's image.
The Internet of Things further increases the number of devices in the company and increases the need for protection. This approach also makes endpoint security much more complex, as different endpoint types are present.
The risks of a cyberattack are becoming ever greater, presenting companies with unprecedented challenges. However, endpoint security for threat prevention helps to minimize the risk and secure valuable corporate data.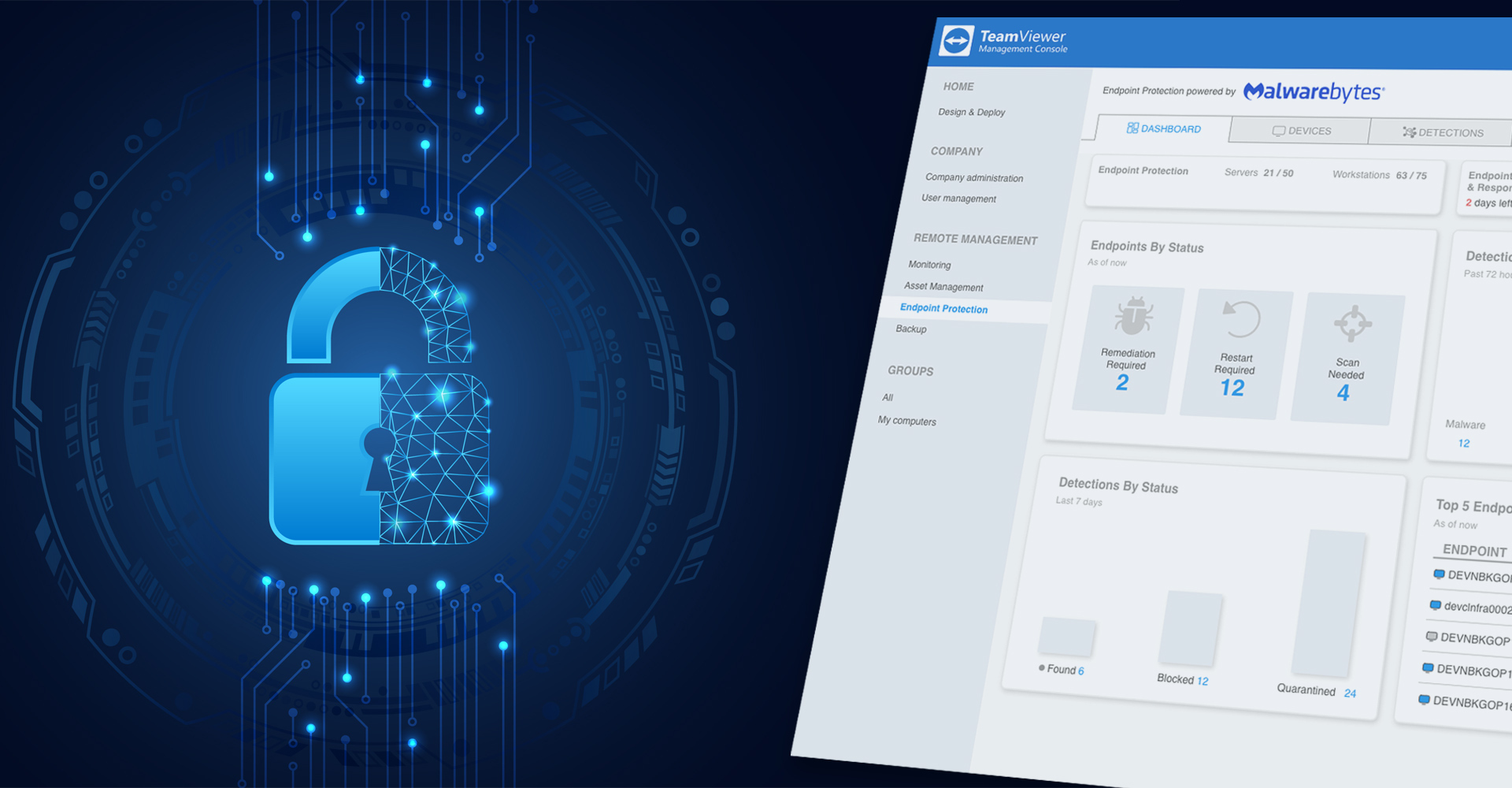 Function and main principles of Endpoint Security
Endpoint security solutions are aimed at companies of different industries and sizes. In their simplest function, they are designed to scan files, processes and systems for malicious activity. The following elements are commonly included in the Endpoint Security service:
Artificial Intelligence (AI) and machine learning to detect zero-day threats: Thanks to the algorithms' ability to learn, they manage to detect threats with increasing reliability over time. In addition, machine learning enables automated alerts to be sent or, in the process, allows the system to take independent protective action.
An integrated firewall for malware protection. It protects companies from cyberattacks on the internal network. These can enter the company via email, but also through other sources such as a USB stick or a website.
Proactive security mechanisms to ensure that end devices are adequately protected even when surfing. Ideal approaches are those that allow third-party programs to be integrated to extend protection on an individual basis.
Insider threat protection to prevent attacks from within the company. These can be both intentional and accidental attacks – both are intercepted by endpoint security management.
An email gateway to protect employees from social engineering and phishing. This protection is particularly effective because modern attacks can be carried out without user intervention.
Encryption mechanisms to protect endpoints, emails and portable hardware from data-extraction. This prevents cybercriminals from gaining unhindered access to sensitive corporate data and using it for their own purposes.
Functions to create remote data backups and restore these backups later. These backups help in an emergency and make it possible to restore the old data to the system.
For comprehensive protection, companies should not rely exclusively on endpoint security tools. This is because in combination with other cybersecurity measures such as EDR, there are numerous possible applications that provide enhanced cyber protection. For this reason, modern advanced endpoint security is based on the simultaneous use of EPP and EDR.
What is TeamViewer Remote Management?
Enhance your TeamViewer experience, know more about your devices, and proactively keep your IT infrastructure healthy, stable and secure. Boost your IT efficiency and centrally manage, monitor, track, patch, and protect your computers, servers, devices, and software – all from a single platform.
Endpoint Security solutions: Tools and programs
Endpoint Security products provide administrators with the ability to keep track of the security of various endpoints. They include Endpoint security for Mac and Windows as well as for Android devices. In addition, modern endpoint security can control applications and strengthen compliance policies in the enterprise. This makes the underlying mechanisms far more effective than simple malware protection.
Key tools for administrators also include functions that monitor the functional capabilities of the IT infrastructure and individual devices. This can be done, for example, with services such as Microsoft Intune. Such programs also make it possible to set up backups for business data and specifically ward off attacks on the network.
TeamViewer's Endpoint protection to Malwarebytes is another program that provides effective methods for improved cyber security. Malwarebytes replaces TeamViewer's classic endpoint protection solution and offers a broader feature set for additional protection. Thus, the modern cloud solution protects against viruses, Trojans, rootkits and zero-day exploits alike. The advantage of this solution is not only the central administration, but also the effective cloud administration. This makes it possible to check the underlying network even remotely.