Remote Patient Monitoring: A Telehealth Solution for Care at Home
With remote patient monitoring technology, certain aspects of healthcare can be transferred from traditional healthcare facilities to the home instead.
The Role of Remote Patient Monitoring and How It Works
Remote patient monitoring technology (RPM) is currently making waves in the healthcare industry. With its many benefits for patients suffering from chronic illnesses and elderly patients for whom commuting in and out of the hospital is both trialling and costly, RPM provides a homecare solution that allows healthcare professionals to provide remote care to their patients. This technology helps simplify processes and reduce administrative overhead for healthcare providers, as well as reduce the cost and discomfort of visiting traditional healthcare clinics for patients.
There are various aspects to remote patient monitoring: streamlining communication with clients, exchanging messages and data seamlessly, using sensors to measure a patient's physiological parameters, and delivering therapy and consultations remotely. In some advanced cases, it is even possible for healthcare professionals to diagnose and treat their patients remotely. The technology itself includes HIPAA-compliant (Health Insurance Portability and Accountability Act) software, apps, and devices that facilitate the storing, sharing, communicating and analysing of data between professionals and patients.
Applications of Remote Patient Monitoring
TeamViewer's technology supports remote patient monitoring and can be extremely useful in elderly healthcare.
Not only does it reduce the stress and cost of travel for emergency room visits and hospitalisation fees, but it also provides patients with an added sense of security in their own home.
The knowledge that they can be safely monitored and make instant and direct communication with their healthcare professional in real time provides ample peace of mind.
Additionally, remote patient monitoring ensures that senior patients do not have to risk exposure to potentially contagious patients in a doctor's waiting room.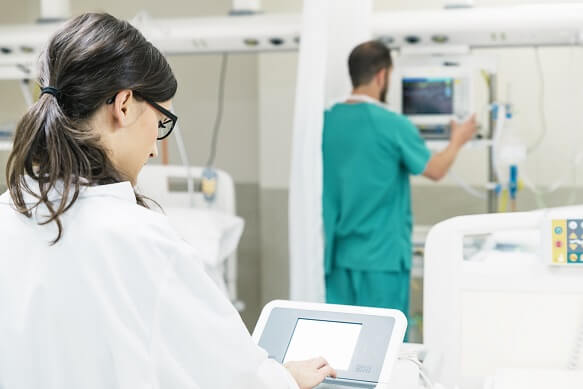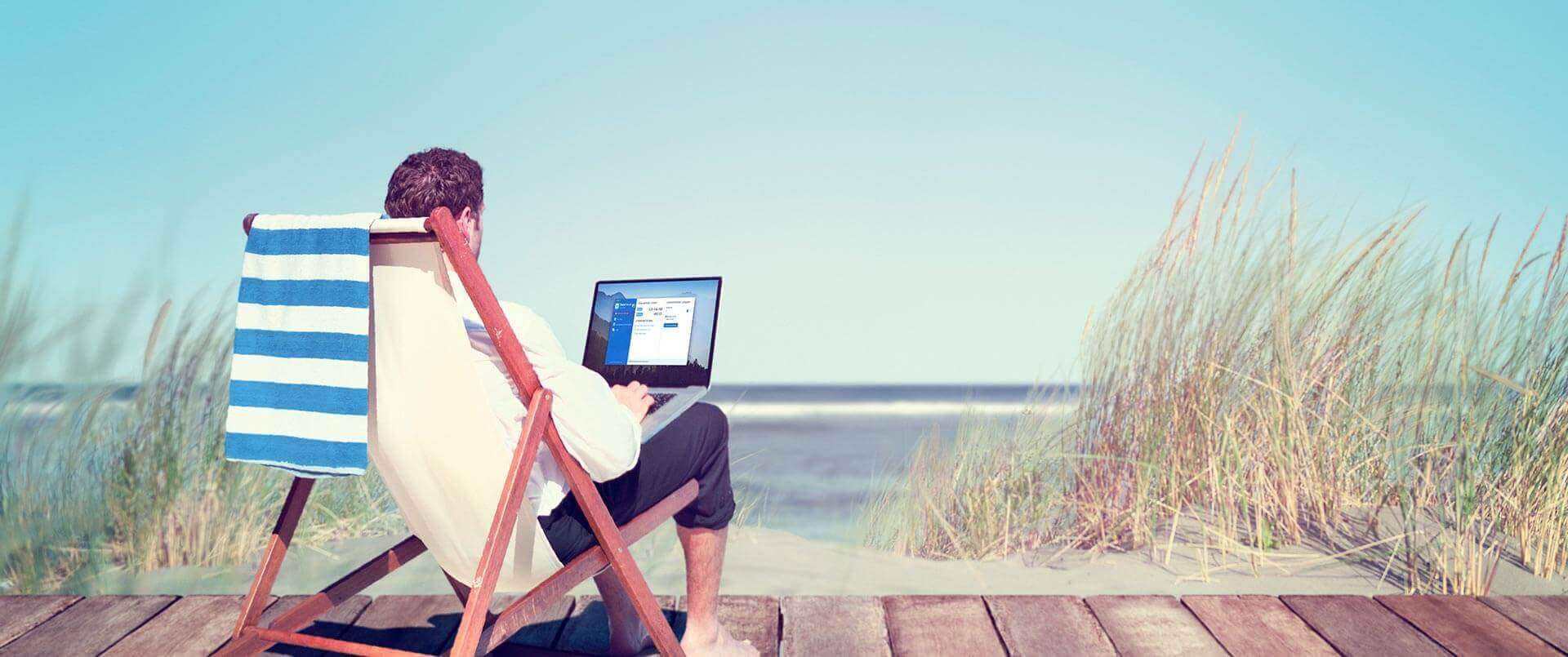 For patients suffering from chronic illnesses, remotely managing your own healthcare can provide respite from the common cycle of endless check-ups, appointments, and consultations.
For patients with long-term illnesses such as diabetes where frequent appraisals are required, remote patient monitoring allows for the automatic provision of regular glucose and blood pressure readings to the relevant health professional.
Consequently, RPM affords those with chronic and severe conditions the opportunity to reduce the time spent attending sessions in person, and instead the chance to spend more time at home with family and friends.
This also means that checkups and other remote appointments with doctors can be managed well in advance, freeing up time not only for health care professionals but for patients too.
The Importance of Security for RPM
Whether sending off the relevant health information and statistics to your doctor, recording biometric data, or communicating chronic condition statuses with an expert, security is one of the biggest issues with remote patient monitoring. With so much of a patient's data being accessed, shared, and saved digitally with RPM, it's no wonder that we second guess the security of our sensitive information online.
The Health Insurance Portability and Accountability Act (HIPAA) is a regulatory policy that holds healthcare facilities, clinics, and hospitals to certain standards when it comes to protecting patients' sensitive health information. HIPAA is the most generally accepted security standard and is key when choosing which organisations to connect with for remote patient monitoring. To be certified as a HIPAA-compliant healthcare provider, you must have physical safeguards, technical policies, audit reports, and technical safeguards in place in order to ensure the utmost security of your patients' data. TeamViewer is one such provider; its remote access solution provides the level of security and privacy necessary for organisations to remain HIPAA compliant.
Certain software and technology will provide additional security features and certifications to assure peace of mind. Take the TeamViewer remote access solution, for example; it has various security measurements in place to ensure privacy when communicating remotely with your healthcare professionals. The software provides end-to-end encryption to guarantee secure communication, and whitelists to restrict access and connectivity to only preauthorised people.
Key Benefits of Remote Patient Monitoring