Secure Remote Access
Secure remote access is one of the most critical aspects of networks and security. In particular, the increased number of employees in home office is forcing companies to take a close look at secure remote access. After all, security must be maintained when accessing data and applications remotely.
What exactly is Secure Remote Access?
Secure Remote Access is a necessary step to protect digital assets from unauthorized access by third parties. The combination of security solutions and security processes protects against the loss of sensitive data. After all, these represent a valuable asset in the day-to-day operations of a company.
Various methods are used to make remote access more secure. Which technologies are suitable depends on the type of location-independent connectivity. The following methods help companies achieve secure remote access:
Cloud access security brokers
Endpoint protection
Firewalls
Multifactor authentication
VPN
Zero trust network access
The use of such technologies is becoming increasingly important as the threats continues to change. As a critical element in today's IT environment, these security measures determine how well assets are protected. At the same time, implementing security solutions and security processes is not enough: Employee training, cybersecurity policies and regular security hygiene also contribute to secure remote PC access.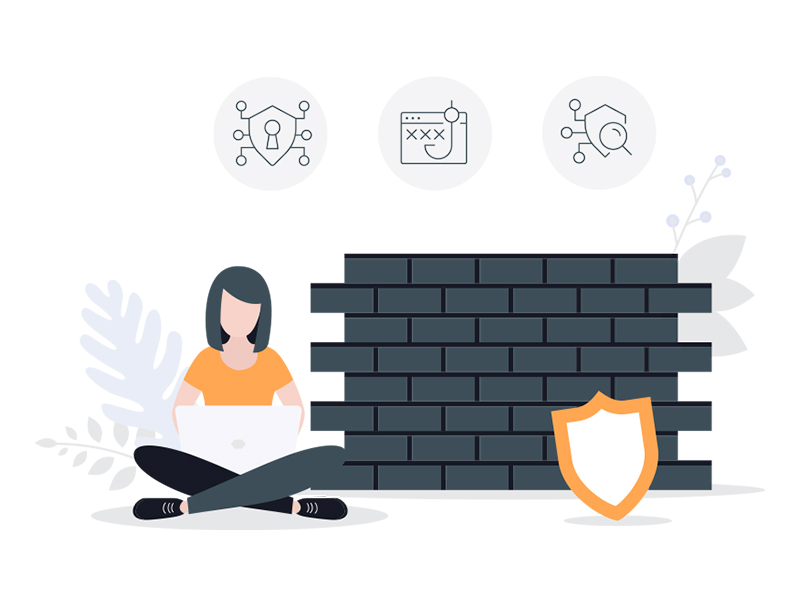 Secure remote access – why is it important?
Secure remote PC access has been a key issue for many companies since 2020 at the latest. Since then, the need for external access to the corporate network has increased immensely. Although location-independence is an advantage, remote access brings some dangers. This is because incoming connections always pose a risk to networks as well as the organization itself.
Secure remote access therefore ensures that only authorized persons have access to the corporate network. At the same time, modern security measures consider the remote and mobile user base as a new starting point for internal security.
The benefits
A well thought-out strategy for secure remote access offers a wide range of benefits within the company. The security mechanisms of secure remote access are important for engineering employees as well as for all other departments:
Awareness of security issues: Today, access via mobile devices is taken for granted. Nevertheless, this form of access places numerous new demands on IT security. Since it is not possible to ensure 100 percent security at all times, awareness of security issues is critical. Training employees raises awareness of secure remote pc access. Likewise, defining security policies is helpful.
Robust endpoint security: In combination with secure remote access, endpoint protection is an important step towards IT security. For this reason, check point endpoint security remote access with VPN pays particular attention to endpoints. Companies take laptops, tablets and smartphones into account in equal measure. In addition, check point endpoint security remote access with VPN is designed to ensure that personal devices are protected. Just as well as the company's own endpoints.
Secure web access: Remote work with videoconferencing as well as other collaboration tools require Internet access. The same is true for all applications that take an Internet-based approach. Their popularity is steadily increasing in the context of digital transformation and the home office. Here, too, secure remote control must be strengthened. For example, to protect against web-based malware threats such as phishing or ransomware.
Secure access from any device: check point endpoint security remote access with VPN makes every access secure. Users benefit from security that was previously only available at the workplace. At the same time, administrators enjoy simplified remote management, as they can continue to use aspects such as access authorization.
Secure Remote Access – how does it work?
Secure remote PC access increases security within the company and maintains employees' independence of location. In order for this approach to provide the desired security, different technologies are used depending on the company. Despite different software solutions, the following points are essential to implement secure remote control in the company.
Protect endpoints: Securing endpoints during remote access is more challenging. Especially when multiple devices are used throughout the day. After all, the necessary anti-virus software should be present on each device. At the same time, the security policies for secure remote control require that each endpoint follows internal policies. These ensure that corporate resources are secure. No matter from which location employees access data and programs.
Limit attack surface: Remote access can pose major risks. Ransomware attacks in particular can be dangerous. For this reason, it is important to keep remote access ports locked. Alternatively, those responsible can configure firewalls to allow access only to known IP addresses.
Implement multifactor authentication: For secure remote control, it may also make sense to introduce multifactor authentication. Authentication tokens are a classic example of this. This ensures that only verified users can access corporate resources.
Use VPN: Check point endpoint security remote access with VPN also provides additional security. Organizations that implement VPN ensure that users can dial in from untrusted environments. In doing so, VPN minimizes the risk of third parties intercepting data. However, in such cases, it is important to ensure that the software is always up to date. This avoids security gaps.
Enable traceability: Existing SIEM tools help log traffic from different client devices. However, these tools may consider private IP addresses as an anomaly. Those who want to enable secure remote access should therefore make the necessary adjustments in the software solution. That way, traceability is maintained and employees can still log in from anywhere.
Provide training: Secure remote access for engineering employees requires that all employees are familiar with potential threats. This includes how to act when in doubt. Regular security and compliance training helps build understanding and keep the corporate network secure for the long term.
Implement update policies: Keeping antivirus and VPN software up to date is important to take advantage of new features. Many updates are aimed at closing security gaps or improving existing security mechanisms. Clear update policies help simplify remote monitoring management and increase security.
Who is responsible?
In the past, IT security was always in the hands of the network team. This team was expected to take care of remote access tools such as VPNs and firewalls. This idea has changed over time. Today, cybersecurity teams tend to take on these tasks. That means they take care of all the necessary policies, processes and technologies. This way, they can ensure secure remote access and regularly audit it for security.
Importantly, cybersecurity teams assess and mitigate remote access risks. This includes, for example, encrypting devices, implementing security standards, and cyber hygiene.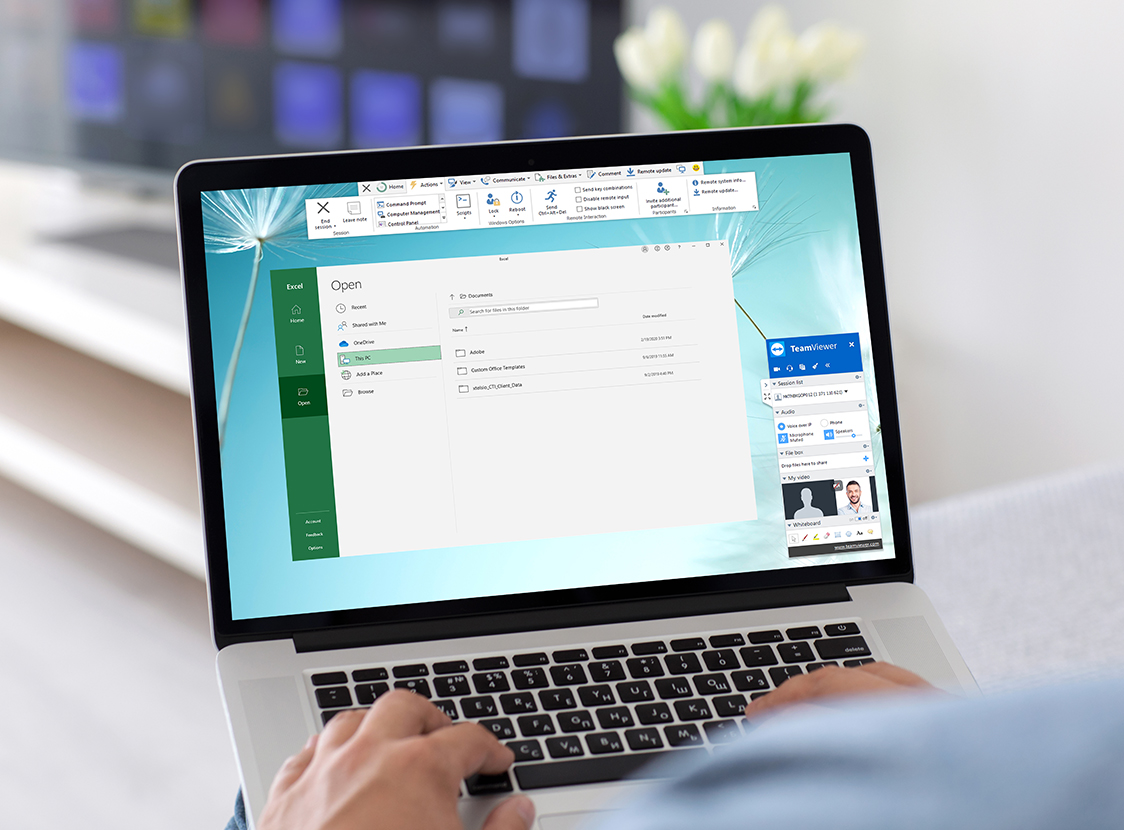 Technologies that are used for Secure Remote Access
Secure remote access is a combination of different technologies. They all contribute to greater IT security in the enterprise. They support this even from remote locations. The most important technologies include:
Endpoint Security: It includes software and policies for all endpoints. This includes anti-virus software, for example, but also a definition of which devices are eligible for remote access.
TeamViewer: Software solutions such as TeamViewer enable secure access to the corporate network. They are therefore just as suitable for the home office as for access from public networks. The basis for this is an encrypted tunnel that prevents third parties from intercepting information.
Single sign-on: SSO enables users to log in to different applications with one set of credentials.
Network Access Control: Various tools are used to ensure secure network access. These include two-factor authentication, policy enforcement, and endpoint security tools.
Zero Trust Network Access: This technology helps to require a new authentication before each transaction. This increases security for data and applications alike.
Secure Remote Access and TeamViewer
With TeamViewer, companies increase internal security: Because the software prioritizes privacy and the protection of sensitive data. Therefore, the focus is not only on IT security. It is also on high compatibility and the fast and stable remote connection. As a VPN alternative, the TeamViewer software offers an easy and quick start – without any tedious configuration.
Easy access control thanks to the simple control of TeamViewer access rights.
Wake on LAN enables the waking up as well as the rebooting of end devices.
Commercial devices can be controlled and maintained remotely.
With easy installation on all devices, secure remote access facilitates remote support. At the same time, it serves as a collaboration tool.
TeamViewer integrates with key business applications, providing comprehensive security.