5-Step Guide to Working
Remotely with TeamViewer
Step 1: Set up TeamViewer on your computers
On your work computer:
Install TeamViewer on your work computer, create an account, and set up Easy Access directly from the Remote Control tab. For extra security we recommend activating two-factor-authentication through your profile settings.
On your home computer:
At home, you only need to install TeamViewer on your local computer and log in to your TeamViewer account. With "Easy Access" granted on your work computer, you connet to it with 1 click from your Computer & Contacts list.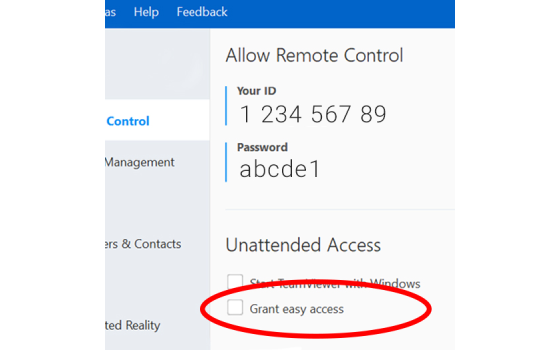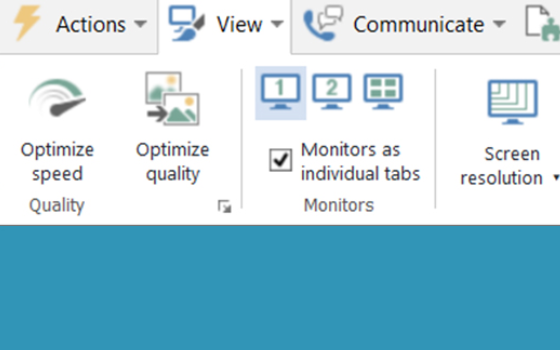 Step 2: Control your remote device
Remote in to use your office computer, take control of the remote keyboard and mouse, and access your company files and applications as if you were still at work.
Connecting to a computer with multiple monitors? No problem, you can easily switch between them. If you have the same number of monitors or more, you can mirror them one-to-one with your home monitors.
Step 3: Enable Black Screen
Want to keep your work private? Black Screen* ensures that your remote computer is… black. This disables the input on the remote computer so no one takes over your session.
Just select "Show black screen" in the TeamViewer toolbar or activate this permanently through the Device Properties in your Computer & Contacts list.
*This feature is available for licensed users only.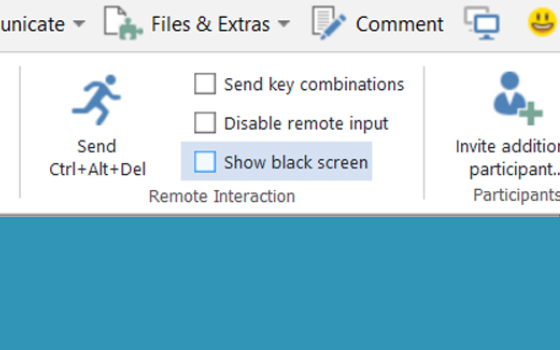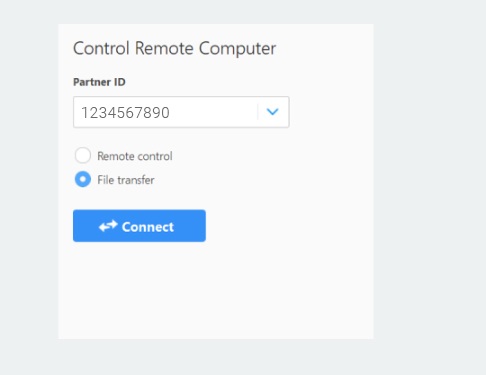 Step 4: Use File Transfer
Easily transfer any files of any size from your remote computer to your home computer, or share them with colleagues or consultants. The transmission is encrypted, fast, and direct (peer-to-peer), allowing you to send huge files quickly and securely.
4 file transfer methods:
Directly transfer files from the TeamViewer Remote Control tab
Drag-and-drop files during your remote control session
Open file transfer in your in-session toolbar during Remote Control sessions
Directly transfer files to your contacts through the Computer & Contacts list
Step 5: Print Remotely
Print remote documents on your home office printer without requiring file transfer and no matter if you're working on a Windows or macOS device.
You can access the same printers (including network printers) as you would on your local computer. Simply install the TeamViewer print driver in the Advanced Options menu. Your local printer will now be displayed in the print dialog labeled "TeamViewer".