TeamViewer Integration Partner:
Salesforce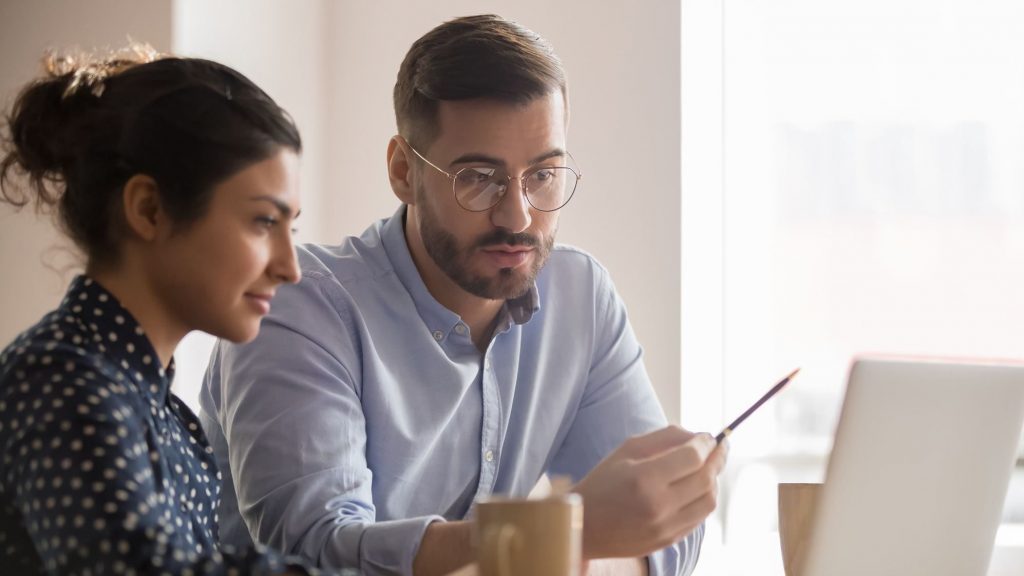 TeamViewer Integrations for Salesforce Sales Cloud and Service Cloud
Successful organizations need to be able to engage with customers in many different ways while maintaining access to all the customer information at all times. To achieve that, it is important for the tools that these teams are using to be available throughout the customer engagement platform.
The TeamViewer integration to Salesforce Service and Sales clouds achieves this purpose perfectly. By enabling all the customer engagement contact points of an organization to remotely connect to the customer's devices and support him on a purchase, on the use of the product or the resolution of an issue. By providing a rich reporting and notification system to all employees so that they can instantly see if and how previous employees tried to support the customer on the specific issue and efficiently manage multiple customer support cases in parallel. And by offering all this functionality across all the different screens of Salesforce Sales and Service Clouds including Cases, Contacts, Accounts, Leads and Opportunities.
TeamViewer for Salesforce Solution Highlights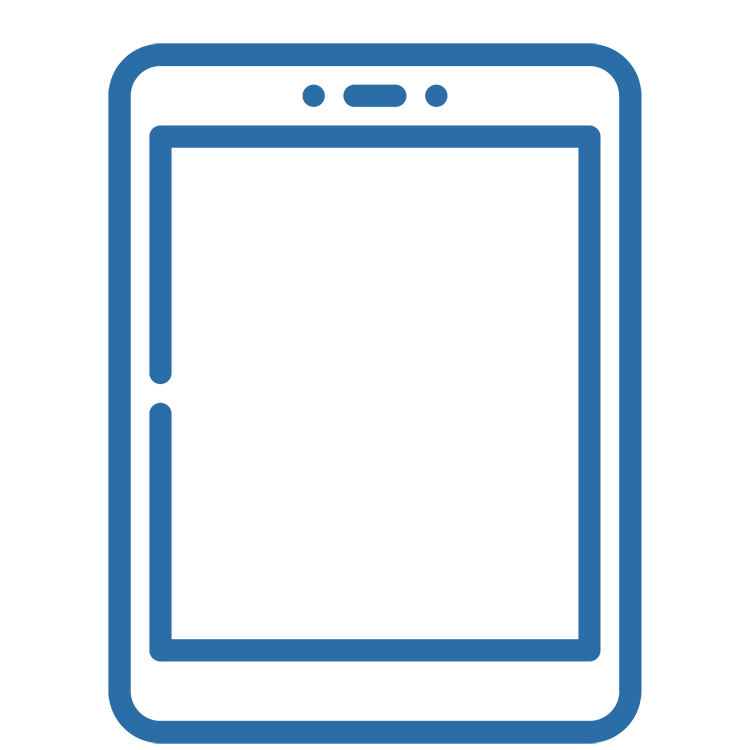 Cross-Platform Remote Support
Remotely connect from virtually any type of device to another device, directly from Salesforce screens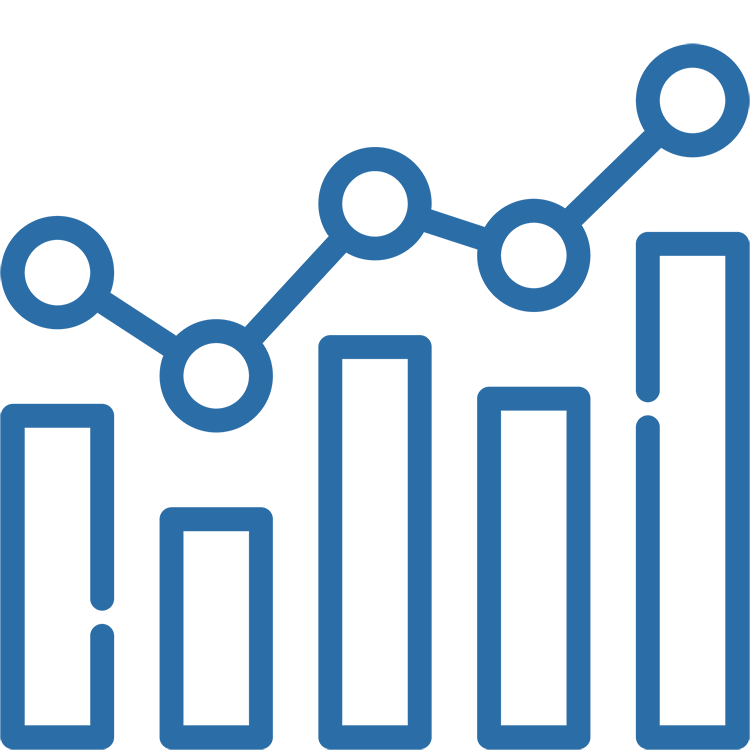 Make Data-Driven Decisions
Get outgoing connection reports and session data with advanced search and filtering features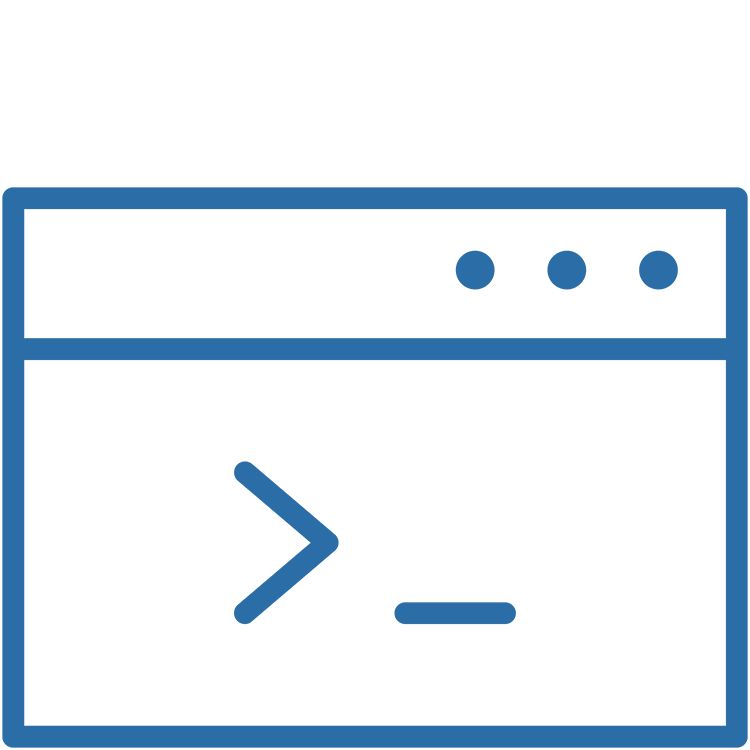 One-Click Remote Script Execution
Use scripts to automate recurring processes to save time on routine tasks
Key Benefits for Customers
Increase support agent productivity and empower presales teams to interact easily with prospects
Customize the user interface (UI) and connection parameters to fit your company's requirements for seamless user interactions, reducing the need for more agent training sessions
Save time by launching 2-minute live demo presentations on the fly, instead of describing how products work in 20-minute calls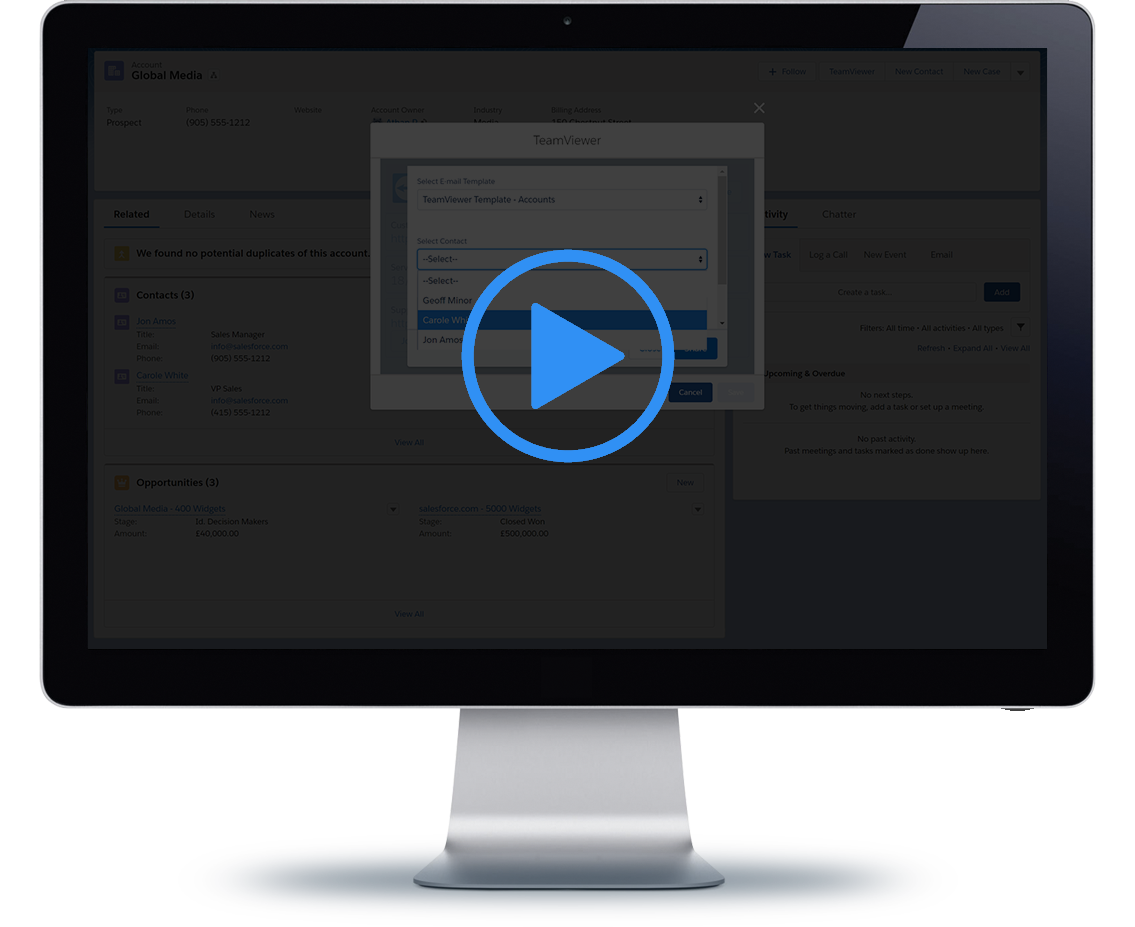 Watch the video to see the solution in action
How It Works
Getting Started with TeamViewer for Salesforce.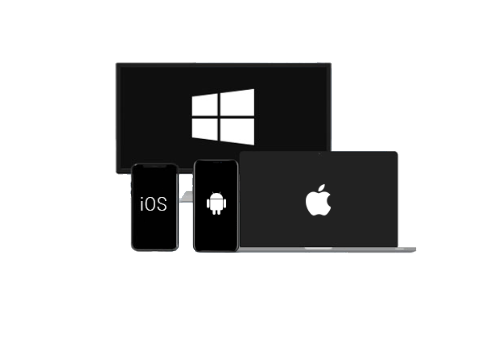 Contact us to
get a customized bundle offer
with a TeamViewer license
and Salesforce AddOn
(Premium, Corporate or Tensor license required)