Welcome to the TeamViewer Family!
TeamViewer acquires Ubimax, the leader in Wearable Computing and Augmented Reality Solutions for the frontline workforce.
Two companies become one. Our joint vision: forging a global tech leader from Europe.
Together with Ubimax, TeamViewer will significantly expand its Augmented Reality (AR) and Internet of Things (IoT) offering with industry-specific solutions for enterprise customers. These products provide substantial process improvements and productivity gains for all customers and will support the digitalization of shop floors with wearable computing devices, tailor-made software and applications. Moreover, this acquisition allows TeamViewer to accelerate the development of new industry-specific use cases, focusing on Data Analytics and Artificial Intelligence.
P R O D U C T I V I T Y  S O L U T I O N  S U I T E
UBIMAX FRONTLINE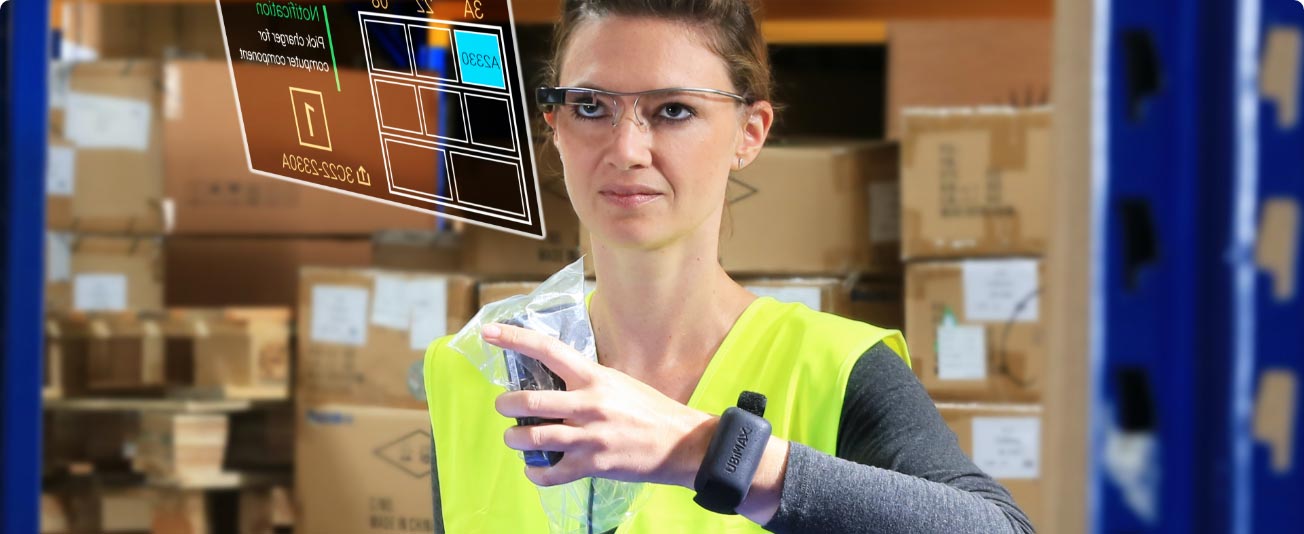 Manual Order Picking • Inbound & Outbound • Inventory & Sorting
How xPick is used by our customers: Coca-Cola Hellenic Bottling Company (CCHBC) uses Ubimax' application xPick to compile beverage orders. Connected with the SAP warehouse management system, the pickers are shown the items, locations and quantities to be collected via smart glasses directly in their field of view. The pick is confirmed by scanning a QR code with the camera of the smart glasses. The solution led to 99.9% precision and 10% performance improvement. xPick is used at 15 warehouses of CCHBC. Furthermore, CCHBC has deployed further Ubimax Frontline solutions for a multitude of use cases in its more than 50 bottling plants.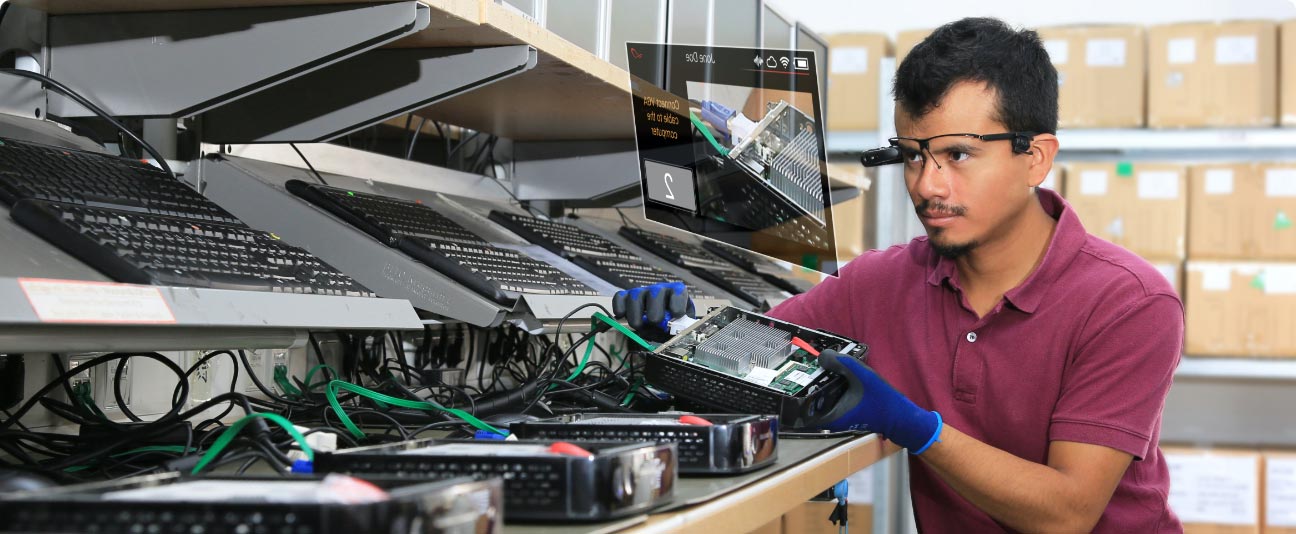 Assembly Instructions • Quality Assurance • Training
How xMake is used by our customers: In the AGCO FENDT paint shop in Asbach-Bäumenheim, Germany, the process of powder coating is supported by Ubimax' xMake solution. The production workers hang the to-be-painted parts onto racks which then enter the machine based on information provided to the system. xMake allows the worker to scan the item codes, provides them with relevant task information and lets them count the number of items via voice control. The collected data is then provided to the manufacturing execution system. xMake reduced the paperwork by 90% and led to significantly higher speed and quality.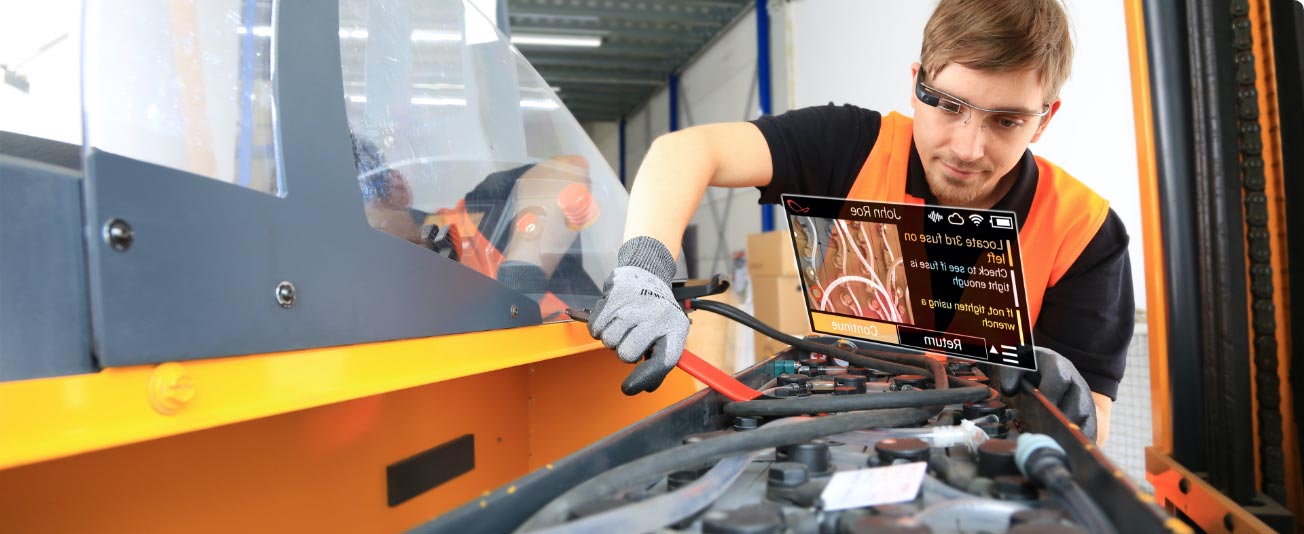 Maintenance & Service • Guided Diagnosis • Guided Troubleshooting
How xInspect is used by our customers: Airbus Helicopters in Dallas, Texas, supports the maintaining and overhauling of gearboxes with Ubimax' xInspect solution. With xInspect running on smart glasses, workers now can see all relevant work instructions, take pictures, upload images to SAP, and document each step seamlessly and in a truly hands-free way. Manual uploads and paper copies are thus eliminated. Gearbox inspections at Airbus Helicopters are now more than 40% faster than before and manual input errors were erased completely.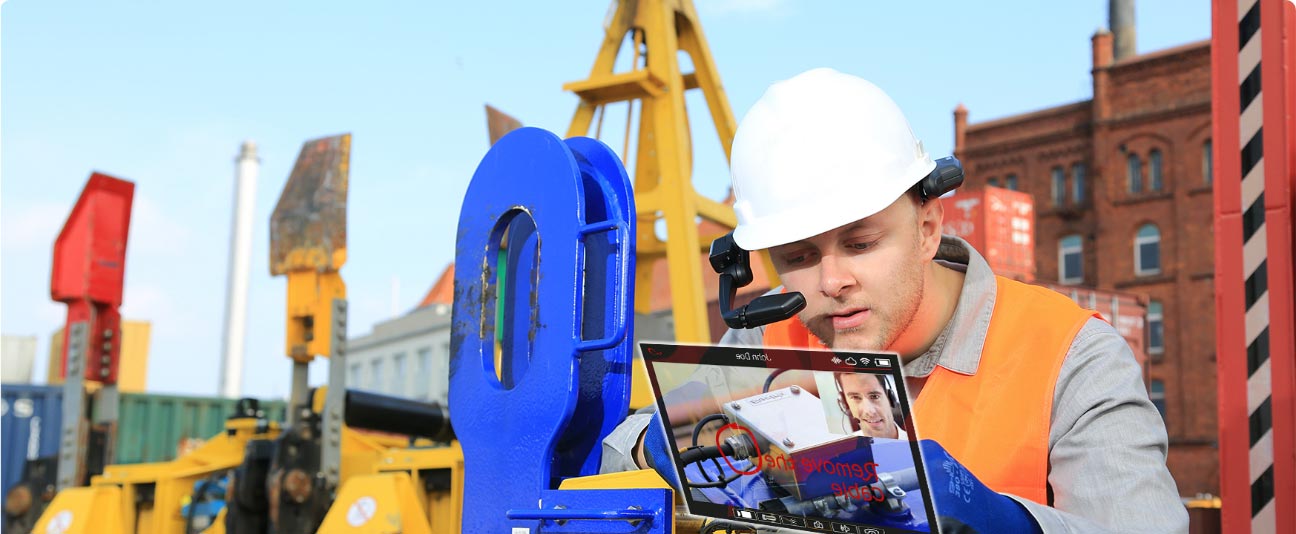 Remote Support • Service & After Sales • Live Troubleshooting
How xAssist is used by our customers: BMW of North America deployed Ubimax' xAssist solution labeled as "TSARA Vision" to all its 347 independent BMW dealers in the U.S. With TSARA Vision, the workers at each dealer have access to smart glasses, enabling hands-free bi-directional video calls to immediately connect with experts in 1-on-1 or group calls. During these calls, experts can share (technical) documents, guide with live annotations, snap pictures, record videos or highlight elements using augmented reality. For this reason, many cases can be solved faster, leading to higher customer satisfaction.

About Ubimax
Founded 2014 in Bremen, Ubimax provides an AR-based one-stop shop to its customers. Ubimax's leading solutions allow industrial workers to wear IT at work which leads to significant efficiency gains and process improvements. Its portfolio includes the industrial AR software platform Frontline, wearable computing devices and consultancy services.
The Frontline product suite is like a toolbox for non-office workers: It helps them in their actual tasks such as order picking in a warehouse by visualizing concrete instructions and information on the smart glass and thus improving productivity. At the same time, the solution enables enterprise customers to manage their workflows and communicate with their frontline workers.
Frontline use cases can be divided into logistics and intralogistics (xPick), manufacturing and installation (xMake), maintenance (xInspect) and service and after sales (xAssist). Ubimax's more than 90 employees across offices in Germany, the US and Mexico sell these products to around 200 enterprise customers across different industries worldwide.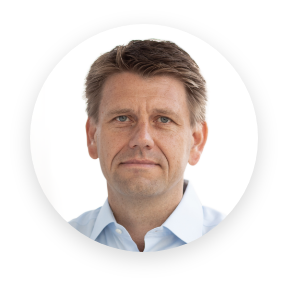 Oliver Steil
CEO TEAMVIEWER
"We are very excited by this strategically important acquisition – the first transaction in TeamViewer's history. Together with Ubimax, we will create the global leader in connectivity solutions and industrial workplace technology. Our joint product portfolio will offer enterprise customers a unique one-stop shop for securely connecting devices, workers and processes in numerous industries. We warmly welcome the Ubimax founders and the whole team at TeamViewer, as we truly share a hands-on mentality and a culture of innovation."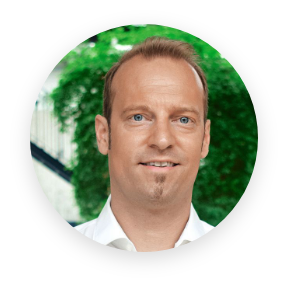 Hendrik Witt
CEO UBIMAX
"We are looking very much forward to joining TeamViewer's successful journey. Ubimax's leading Augmented Reality platform and our proven experience in industrial workflow integration perfectly complement TeamViewer's product portfolio. Together with my founding partners Jan and Percy we are very pleased to become members of the TeamViewer family and to jointly drive use case expansion and global growth."

A Joint Goal
As innovative European software providers, TeamViewer and Ubimax share a similar corporate culture and a joint goal to enable digitalization of industries and workplaces.
Ubimax Frontline is a fully integrated software platform that helps to increase productivity along the value chain. It simplifies processes for employees, especially for those who work outside the office and away from desks.
Questions?
Share your details and we'll connect with you soon!