Off to New Dimensions

Upskill is now TeamViewer

Upskill is now officially part of TeamViewer and it's time to say goodbye to the Upskill brand. Upskill's augmented reality (AR) platform, Skylight, has been integrated into TeamViewer Frontline as Frontline Apps, offering even more features and capabilities to connect frontline workers with the data and information they need to do their jobs more efficiently and effectively.

With the acquisitions of Upskill, Ubimax, and Viscopic, TeamViewer offers the most comprehensive enterprise AR platform for frontline workers on the market. TeamViewer Frontline provides a seamless experience, providing no-code and low-code workflow development, as well as 2D and 3D capabilities – all in one platform.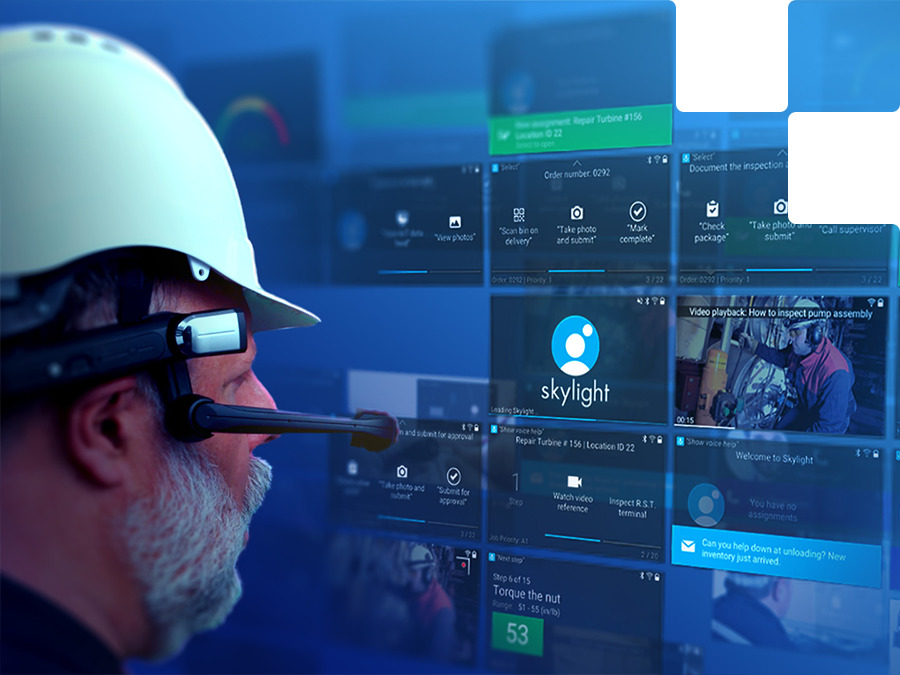 TeamViewer Frontline Solutions
Our Augmented Reality solutions are just one click away.
Research Projects
You want to learn where we are most cutting edge? Find out what our international research projects are about.
Careers
We currently have over 200 open positions at TeamViewer, a global leader enabling companies of all sizes and from all industries to digitalize their business-critical processes through seamless connectivity.