Empower Your Frontline Workforce with Industrial Augmented Reality Solutions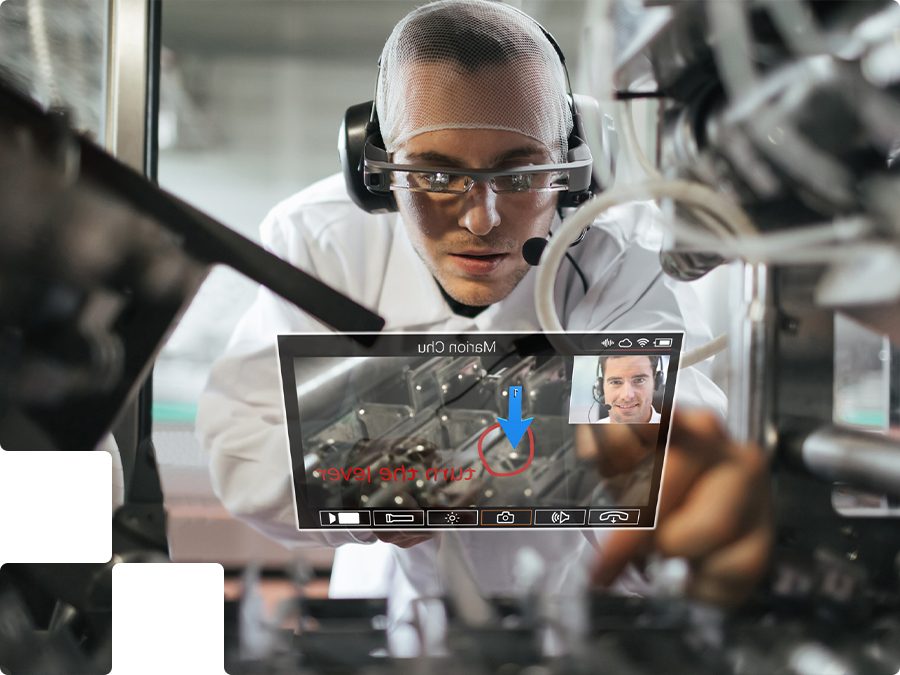 What is TeamViewer Frontline?
Frontline is a fully integrated augmented reality solution. Frontline improves manual work processes across industries on the basis of the latest wearable computing technologies. Frontline is designed to consciously empower the human worker in an increasingly digitized working environment.
Why TeamViewer Frontline?
The Revolution: A Truly Digitalized Workforce
80% of desk-less workers are not digitalized yet, and we are here to change that. TeamViewer Frontline sets out to revolutionize the daily work of this workforce in the same way Microsoft Office has done for office workers. We empower frontline workers with the right digital tools to ramp up their productivity and create a truly digitalized workforce.
Our All-In-One AR Solution Platform
Dedicated AR solutions match the requirements of our industrial customers to overcome challenges in an extensive range of use cases along the entire value chain and across industries. Our digital tools create a massive potential to speed up processes, decrease error rates, boost quality, and save costs.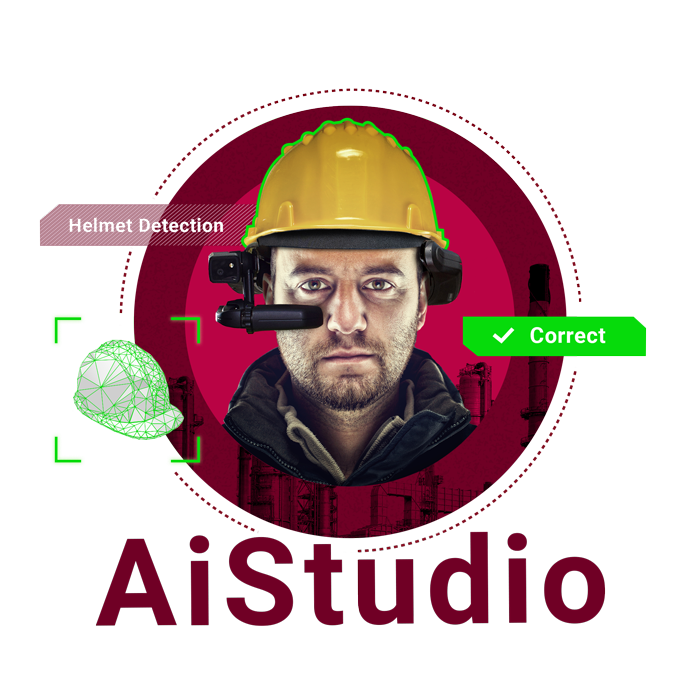 Augment Your Frontline Workforce with AI
We are excited to introduce the next logical step when it comes to empowering frontline workers: Adding AI capabilities to the shopfloor with our AiStudio add-on for Frontline.
By combining the strengths of AR with the power of AI we are creating an actionable AI experience for our customers – across use cases and industries. This is a game changer to open up massive untapped potentials when it comes to streamlining manual processes and improving industrial workplace safety.
And on top of that, we created AiStudio to be a self-service tool! With a few simple clicks you immediately become an AI expert and create image and object recognition capabilities that are ready-to-use within Frontline AR solutions.
Productivity Solution Platform
TeamViewer Frontline
TeamViewer Frontline is a fully integrated productivity solution platform. It improves work efficiency and simplifies processes for 80% of today's workforce – those who work outside the office and away from desks.
Explore how Customers Worldwide Benefit from TeamViewer Frontline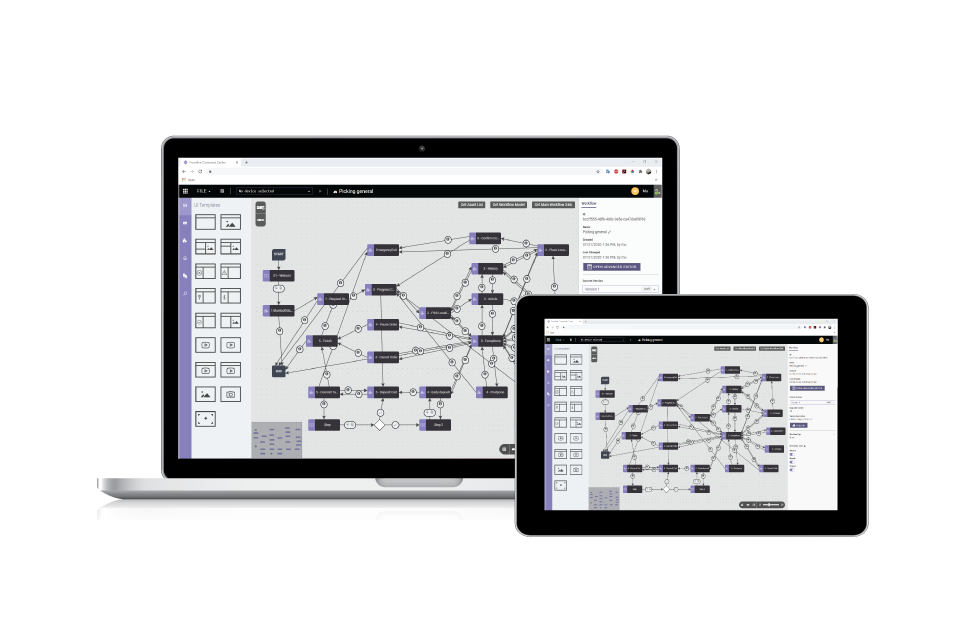 Manage TeamViewer Frontline Centrally
Use our web-based management hub to centrally manage all your AR solutions. Coordinate your workforce, manage tasks and devices from one central point, and instantly troubleshoot by connecting to your workforce via remote assistance.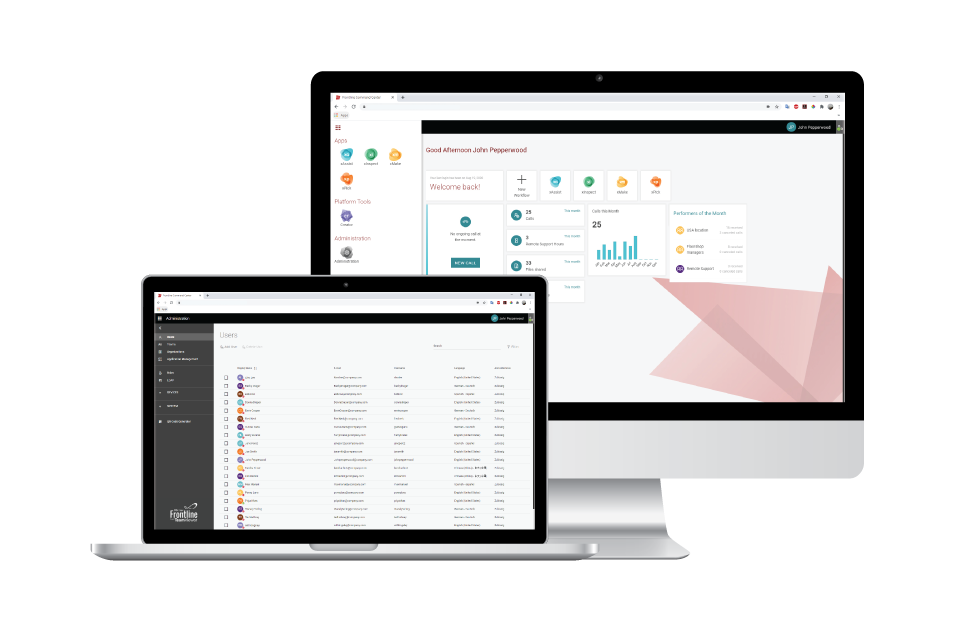 Translate Your Processes into AR Solutions
Within our TeamViewer Frontline platform, we offer the right tool for different use cases: With the graphical Frontline Creator, you can easily configure 2D augmented reality applications without programming knowledge. The low-code tool Frontline App Builder allows you to develop custom and device-agnostic applications for wearables and mobile devices. With the Frontline Spatial Editor, you can create your own 3D work instructions via drag & drop and point & click in a three-dimensional context.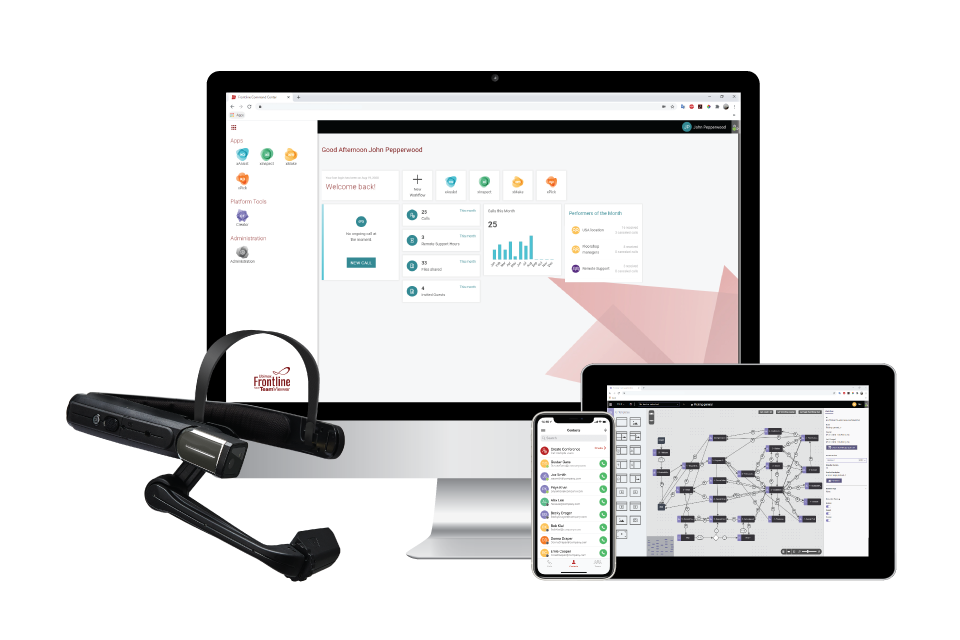 Digitalize Your Employees' Workplace
The actual support of the frontline workforce takes place on the devices. All TeamViewer Frontline solutions offer an adaptive user interface and clear visuals to support manual work processes. So the digital workplace adjusts to your use case and your workforce.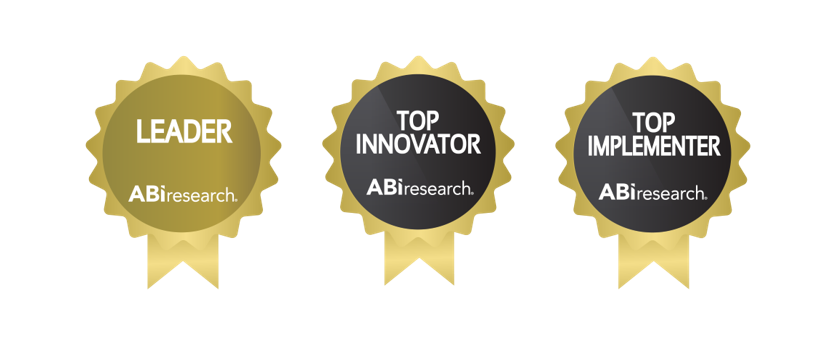 TeamViewer Recognized as #1 Provider of Enterprise AR Solutions in Europe
ABI Research has acknowledged TeamViewer and its AR platform, TeamViewer Frontline, for its
best-in-class device support
notable strategic partnerships in place
highly scalable implementation capabilities
short time-to-value for customers
Our Services
Full Service End-to-End Solutions
After consulting and analyzing the situation, we configure the ideal software solution for your requirements. Together, we select the optimal smart glasses and deploy it with our TeamViewer Frontline solution in your factory plant or warehouse. In the productive phase, we support and service your installation according to the required service-level agreement.
Consulting
For our customers' productive installations and pilots, we provide a help desk and technical support with individual service-level agreement plans to ensure customer success.
Solution Configuration
We offer comprehensive configuration services for our solutions. Depending on your requirements, we customize our solutions using our platform's components and features to meet the specific needs of your company and create a smooth user experience.
Rollouts & Implementation
We support you in the productive implementation of our AR solutions. In doing so, we focus on the requirements on your site. Workshops and targeted training of key users ensure a smooth transition to productive operation.
Service & Maintenance
For the productive installations of our solutions and pilot projects, we offer technical support with individually configurable service-level agreements. Thanks to the remote maintenance option of our solutions, care and maintenance can also be offered remotely.
Why Wearables
Meet Today's Requirements for Productive Industrial Use
By integrating the industry's widest range of wearables, our customers will always find the most suitable device for their jobs. Our customers can deploy mixed infrastructure combining different devices or change the implementation and all this through an integrated graphical user interface (GUI).
Discover a New Way of Working
Are you interested in a demo? Would you like to test our solutions? Would you like an individual offer?
Please fill out the form and we will get in touch with you shortly.