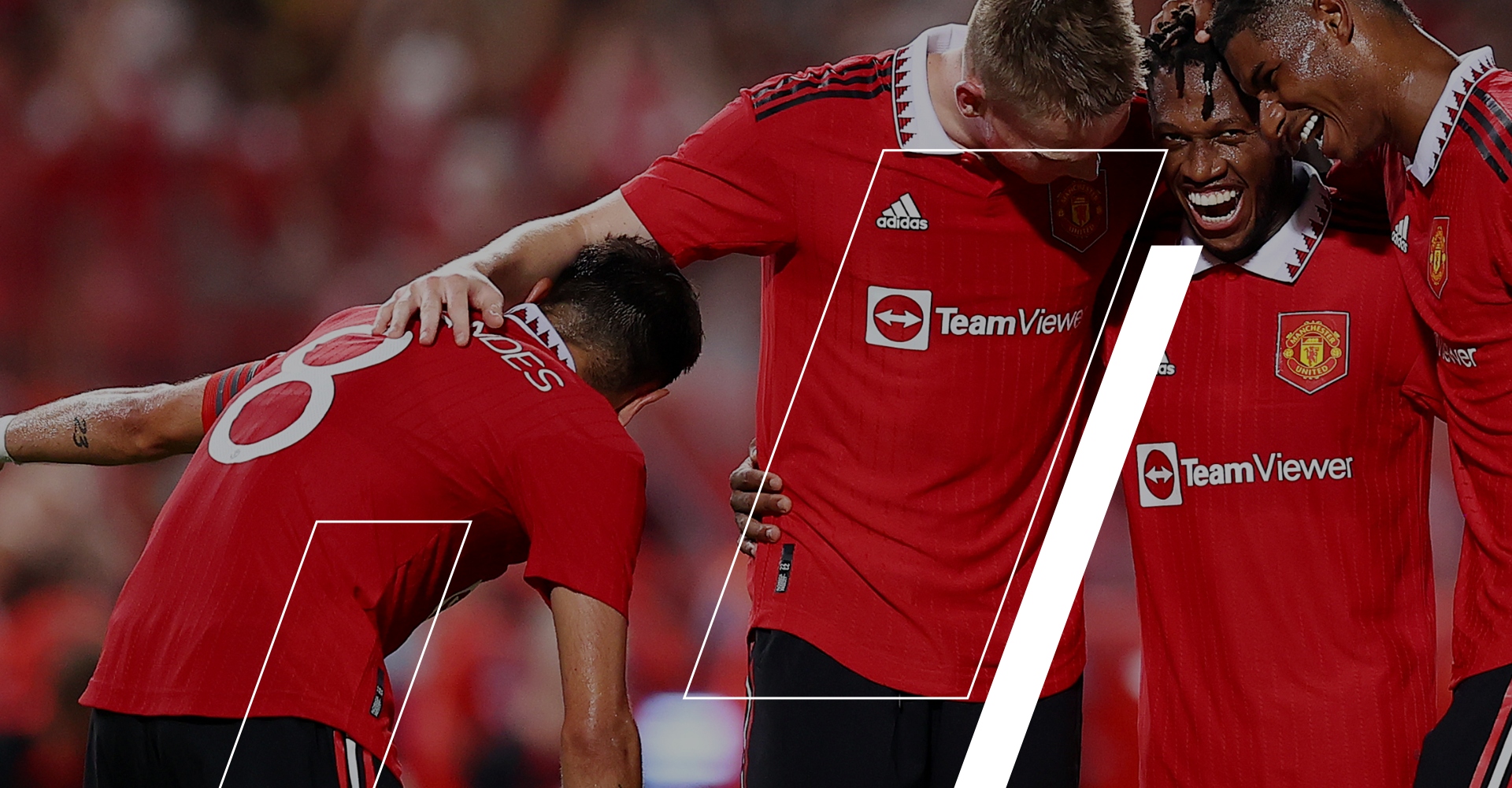 Bringing You Closer to Manchester United with Next-Gen Technology
Together with Manchester United, we are realising the full potential of digitalisation in the daily business of the legendary football club. Learn how the full breadth of our solution portfolio – including remote connectivity, augmented reality, and artificial intelligence – helps the club bring global fans closer to the team they love and solve everyday challenges.
Work flexibly. United.
When ground-breaking innovation meets team spirit, everything becomes possible. See how the Manchester United staff uses TeamViewer for easy, remote IT, and technical support empowering them to work flexibly and solve issues from anywhere.
Bringing Fans Closer to the Team in Real Time
TeamViewer is helping Manchester United address challenges such as enhancing the fan experience and improving back-end operations through 24/7 IT support while empowering international collaboration. Here's how we support the club.
Enhanced Fan Experiences Through Real-Time Content
Manchester United's media team reduces time needed to upload matchday photos from five minutes to under one minute. How? They use TeamViewer to remotely and securely access the on-pitch photographers' computers in real time. Result: Stunning, real-time pictures that bring fans anywhere in the world closer to the team they love.
Learn More
Uncompromised IT Support for a Seamless Streaming Experience
Manchester United's IT support team uses TeamViewer's remote access tool to troubleshoot IT issues during unmanned hours in the control room of Manchester United's TV channel. Result: They solve IT issues at record speed mitigating downtime, so fans worldwide enjoy a 24/7 broadcasting experience.
Learn More
Supercharged International Collaboration Despite the Pandemic
During the global Covid-19 pandemic, remote access to computers and devices enabled US- and China-based teams to collaborate on setting up and calibrating all screens at the new "Manchester United Theatre of Dreams" in Bejing, China, while increasing work efficiency by approximately 30 percent.
Learn More
Bringing Augmented Reality to the Club's Frontline Workers
At Old Trafford, a lot of preparation goes into every match. The property services staff play a vital role in assuring that the stadium is in peak condition to host several thousand excited fans. TeamViewer supports this preparation with smart technology that lowers error rates while ensuring immediate digitalised documentation of each stadium check.
Bringing Online Fan Support to the Next Level
In response to Covid-19, Manchester United saw a need to improve online support to fans, including replacing an outdated ticketing platform by providing a digital ticketing offer, and enabling online self-service. Here's how we support the club with these challenges.
Improving Online Fan Support
When fans need help purchasing a match ticket online, they can now grant Manchester United's ticketing advisors permission to remotely activate a co-browsing session via TeamViewer. In real time, the advisors guide fans through the checkout process as if they were sitting right next to them, resolving their issue quickly and efficiently.
Learn More
Customising Online Fan Support
When reaching out for online support, TeamViewer enables Manchester United fans to choose between co-browsing, which allows advisors to temporarily control their screen, or simply share their screen with an advisor. Naturally, sensitive data (e.g., credit card data) cannot be viewed by advisors, protecting privacy, and ensuring utmost security.
Learn More
Understanding Online Support Demand
TeamViewer empowers Manchester United to download a full report on key online engagement measurements. This helps identify relevant UX and technology improvements, together with patterns of demand to help manage resource allocation for busier times, such as on the run up to a match.
Learn More