With our smart solutions incoming goods are checked and no piece is painted in the wrong color.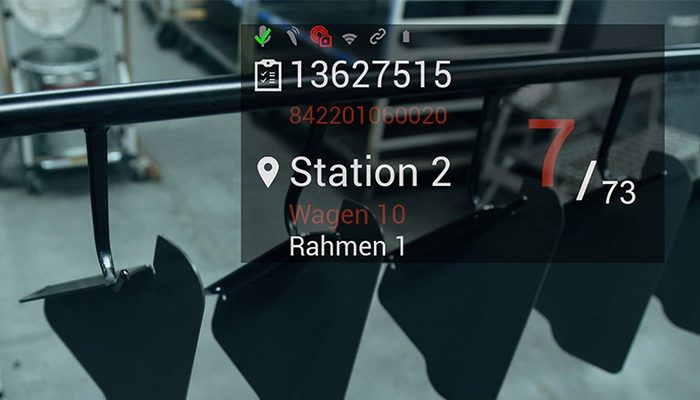 Coating metal is a special task. At the Asbach-Bäumenheim plant in Bavaria, the components of all of the six German AGCO locations are being painted. They are delivered from both internal and external production. To feed the powder coating plant, the production workers hang the components, onto racks in front of the plant. These are then driven into the plant. The paint-spray line is adjusted according to the number of parts and the desired color. In the past, the workers had to count the parts and enter the number and color manually.
Challenges
Mixing several colors or using a wrong color code leads to missing parts. Powder and wet lacquers must not be confused. In addition, deficient quantities due to counting errors lead to false data in the shipping documents. This can result in incorrect delivery quantities to the other AGCO branches. This leads to increased administrative expenses and reworking.
Solution
With TeamViewer xPick and smart glasses such as the Glass Enterprise Edition, the Vuzix M300 as well as the wrist-worn computer Hyco W562, the corresponding order and quantity are now scanned and visualized as soon as the parts are received.