Use your Chromebook to establish outgoing remote connections for real-time support or access to other computers. After downloading and installing this software, you will have your first session up and running within seconds.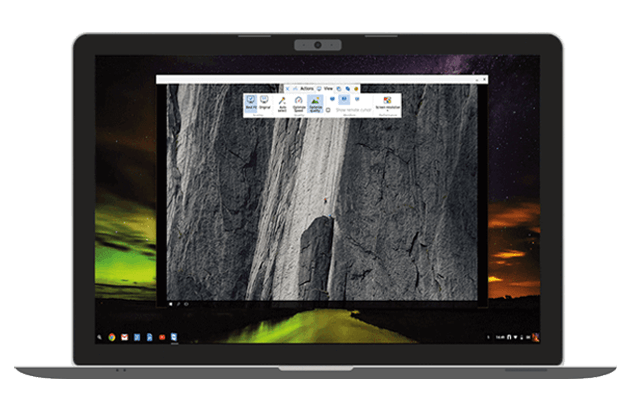 Buy a license in order to use even more TeamViewer features
Additional Downloads for Chrome OS
For On-Demand Support:
TeamViewer QuickSupport
Install the TeamViewer QuickSupport app on your mobile device to enable on-demand remote support from technicians connecting from Windows, Mac, Linux computers, Chromebooks, or other mobile devices.

For Unattended Access:
TeamViewer Host
Install the TeamViewer Host app on devices you want to remotely access, even when they're unattended by another person or not actively in use. From Windows, Mac, Linux, Chromebooks (screen sharing only), or mobile devices, you can connect to any device that has TeamViewer Host installed on it, 24/7.

Other Resources
Want to learn more about our supported operating systems?