TeamViewer for Android
Remotely control computers as well as transfer files to and from the remote computer. For commercial use, please observe these licensing notes.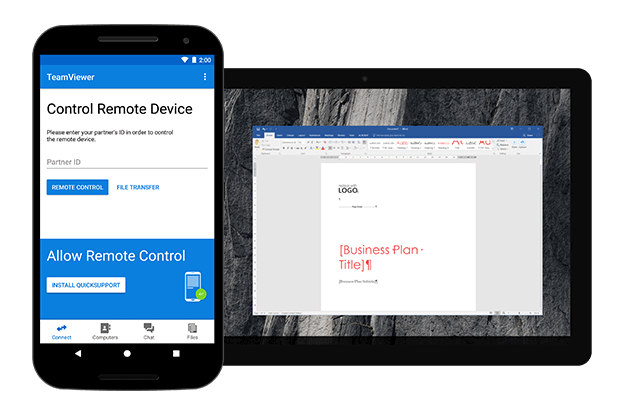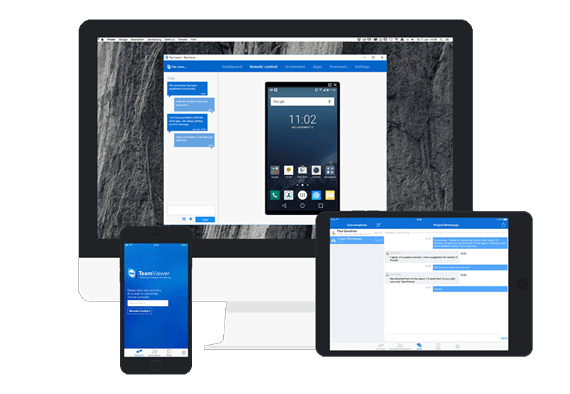 Immediate assistance:
TeamViewer QuickSupport
Install TeamViewer QuickSupport on your mobile device to enable Windows, Mac, and Linux computers to connect to your Android or iOS device to provide you with assistance.
Support via augmented reality:
TeamViewer Pilot
Enable a remote expert to connect to you; show the problem through your smartphone camera; and let the supporter guide you to a solution via augmented reality.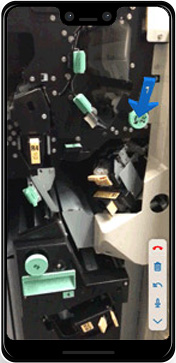 Unattended access:
TeamViewer Host
The TeamViewer Host app allows you to remotely control unattended Android devices. A connection is therefore possible even when the device is not being actively used.