Augmented Reality Spotlight
Smart Glasses Software – the remote eye changes how we see industry
What was initially used mainly by the gaming industry is now open to a wide range of applications: Augmented Reality (AR). While this technology is constantly reaching its limits on smartphones, other devices allow for a more comprehensive use. A classic example of this is the Smart Glasses software that is used on smart glasses.
The advantage of smart glasses applications is particularly noticeable in industry. Here it is possible to avoid machine downtime and thus reduce costs. The use at enterprise level makes it possible to retrieve data in real time and to realize interactive collaboration with experts. The goal here is to empower on-site teams by transmitting guidance and expertise through augmented glasses. For companies, AR Glasses in Industry therefore mean less downtime, more first-time fixes, remote problem solving and ultimately happier customers.
Why Smart Glasses are the perfect starting point for AR
Smart Glasses software is the perfect opportunity to get started with an Augmented Reality introduction in your enterprise. This is because Augmented Reality Glasses are developed as special data glasses. It is true that the Smart Glasses software still has many further developments ahead of it. But it already presents itself as an optimal enterprise-level solution. Models from RealWear, Vuzix or the Google Augmented Reality Glasses allow the future to gain a foothold in the industry today.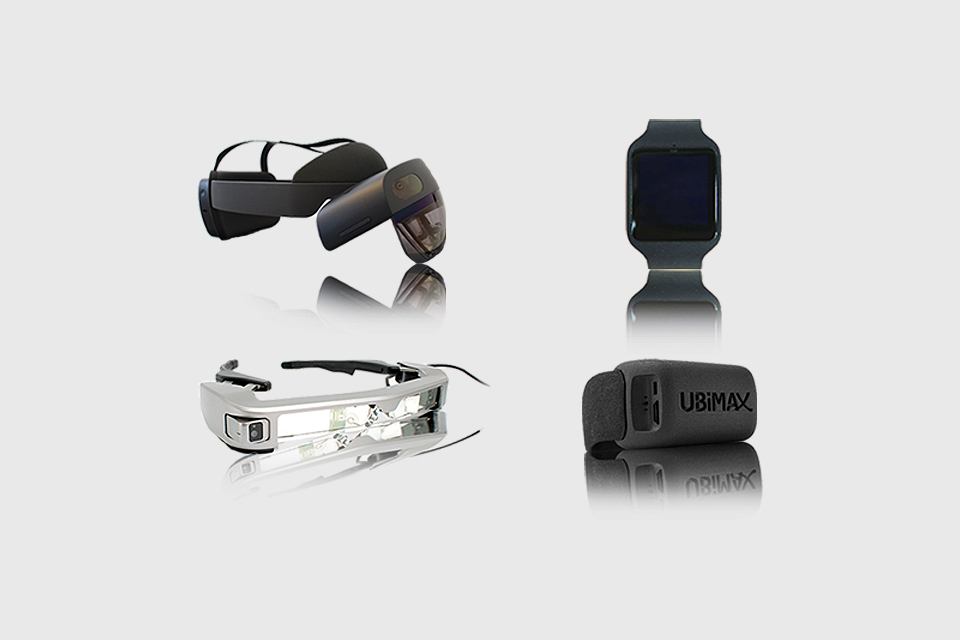 See how AR works with the right software
Connect with our experts and find out how our Augmented Reality Software can transform your processes.
The benefits of Smart Glasses Software
Of course, it is conceivable to use AR applications or even Frontline or lifeAR on the smartphone. Nevertheless, Smart Glasses software offers important advantages over current smartphone AR solutions.
They allow hands-free operation.
The user interface is designed for voice commands.
The integrated bidirectional video and voice communication facilitates exchange with experts.
The full field of view is retained for work.
What our Software has to offer for industry and more
Smart Glasses software has offered man advantages for the industry. The present potential shows in which direction the work of companies could develop. Smart Glasses software already offers many positive features that make everyday life noticeably easier.
Closing knowledge gaps: Rapid knowledge transfer allows junior technicians to benefit from steady field training. Thanks to remote visual support, they can easily take on tasks on their own.
Accelerate knowledge transfer: Instead of relying on emails or phone calls, junior technicians have permanent access to expertise. This allows knowledge to be passed on in real time.
Solve problems faster: Smart Glasses software enables error analysis in real time. This allows for targeted increases in productivity as well as ROI.
Reduce costs: Remote expert assistance eliminates travel costs otherwise incurred by service technicians.
Minimize machine downtime: Those who can have their maintenance processes performed remotely significantly extend the life of their machines. Importantly, downtime can also be reduced in this way, which in turn translates into saved costs.
Increase customer satisfaction: Exceptional and first-class service increases customer satisfaction. This does not require additional resources thanks to Smart Glasses software. Instead, AR technology supports companies all along the way.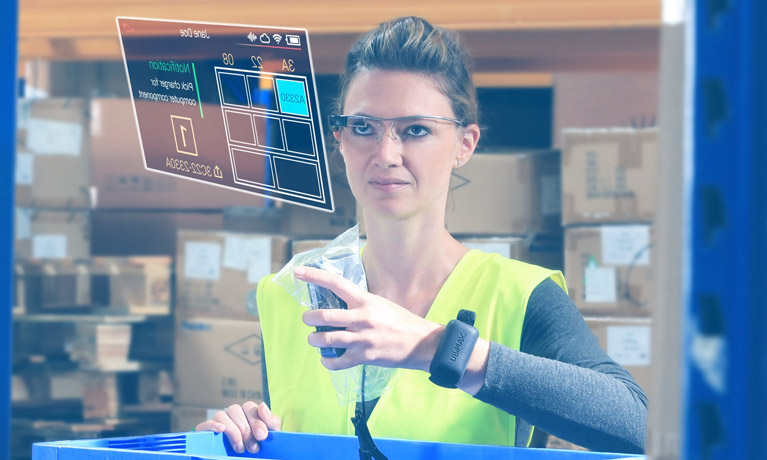 Examples for Smart Glasses Software in industry and IoT
The integration of Smart Glasses software has already been mastered by a wide range of industry sectors and IoT. In particular, the pick-by-vision solution is considered popular in daily operations.
AR Glasses in combination with a recording function and a wireless connection. Thereby, for example, the Pick-by-Vision system can be integrated and used for an improved barcode solution. Through such solutions, warehouse operators permanently receive important information: Namely, the storage location, quantity and material number of required items. This modern approach reduces errors and makes work itself noticeably easier.
Smart Glasses software is also an important tool for workers. They are immediately informed about unplanned events and can react to potential problems even before they get out of hand. This means that targeted countermeasures can be implemented more quickly.
In the warehouse, stock levels can be queried and recorded via AR Glasses. As a result, logistics is simplified and constantly evolving.
From a rocky start to refined Glasses software
Software used in augmented reality must above all be easy to use. Only in this way can the benefits of smart glasses for companies come to the fore. Despite its rocky start in 2013, much has changed for the better in Smart Glasses software. The initially serious shortcomings were already considered to have been resolved in 2015, which is why augmented reality smart glasses are now making their comeback.
A glimpse into the future
The future of Smart Glasses software is already presented in the present: The most important basis for the computationally intensive work of the AR Glasses is the required hardware. In addition, a stable, wireless network connection is needed. Companies that can guarantee both are already in a position to use the smart glasses today.
Currently, this area is being driven forward primarily at the enterprise level. In the future, it is to be expected that the user-friendliness of these solutions in particular will continue to develop. It is the key to success, as it ensures a smooth process and greater satisfaction. In the future, this will increase acceptance in various industries and professions: first and foremost, the warehouse, medical, agricultural and field service sectors.